Clashes in Charlottesville, Virginia, last weekend sparked a national conversation on the value of preserving or removing statues and monuments honoring the Confederate side of the Civil War. Many national leaders, such as Sen. Cory Booker (D-N.J.), have advocated for the removal of the monuments, while others, including President Donald Trump, have claimed that the statues are significant reminders of the country's history. In some places, however, the conversation may be moot: Several states have laws that make it extremely difficult to remove Confederate monuments. Here are five of the strictest.
North Carolina
In 2015, then-Gov. Pat McCrory, a Republican, signed a bill that gave the North Carolina General Assembly full power over public "objects of remembrance."
The current governor, Democrat Roy Cooper, has said that the monuments "should come down" and that he wants the state law repealed.
Alabama
Alabama's law is new. In May, Republican Gov. Kay Ivey signed the Alabama Memorial Preservation Act of 2017, which forbids "the relocation, removal, alteration, renaming, or disturbance of any architecturally significant building, memorial building, memorial street, or monument on public property which has been in place for 40 or more years." Many of the nation's Confederate monuments were erected in the early 20th century.
The Committee on Alabama Monument Protection created by the act approves any modification to monuments.
Mississippi
A Mississippi law says that statues, monuments, memorials or landmarks from previous wars cannot be removed unless they are being moved to another location or they obstruct drivers' vision.
Rep. John Moore (R-Miss.) told WTOK-TV in Meridian that he supports the law because the memorials can used to learn about history.
"That's one of the things about history," Moore said. "If we cease to learn from it and don't have reminders, we are doomed to repeat it."
Georgia
A law in the Peach State protects publicly owned military monuments from being relocated, removed, concealed, obscured or altered unless doing so would protect the monument or aid in its interpretation. A petition currently calls on state lawmakers to change the law.
Virginia
In Virginia, ground zero of this latest iteration of the Confederate statue debate, it is illegal to disturb or interfere with any war monuments or memorials. There is an ongoing lawsuit over the Charlottesville City Council's vote to remove the statue of Robert E. Lee that white supremacists and neo-Nazis gathered to defend. Opponents claim the removal of the statue is illegal under state law.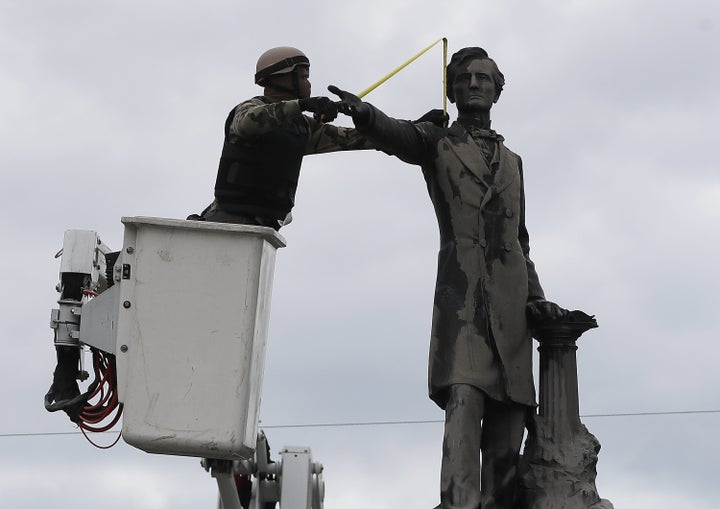 Each state has varying degrees of protection for its monuments, and several others make it difficult to remove Confederate statues. South Carolina, for instance, requires a two-thirds vote by both chambers of the Legislature to remove or alter a Confederate monument. The Tennessee Heritage Protection Act of 2016 changed the requirement of a simple majority to a two-thirds majority vote of the Tennessee Historical Commission to remove a monument. The removal of four Confederate monuments in New Orleans in April was a years-long process that included legal and legislative battles.
Despite the growing momentum to tear down Confederate monuments, the Southern Poverty Law Center estimated in 2016 that there are still 1,500 Confederate place names and other symbols in public places, including about 700 monuments and statues. About 300 of those are in Georgia, Virginia and North Carolina.
Between the number of statues and the number of statutes protecting them, opponents of Confederate monuments still have a long way to go.
Before You Go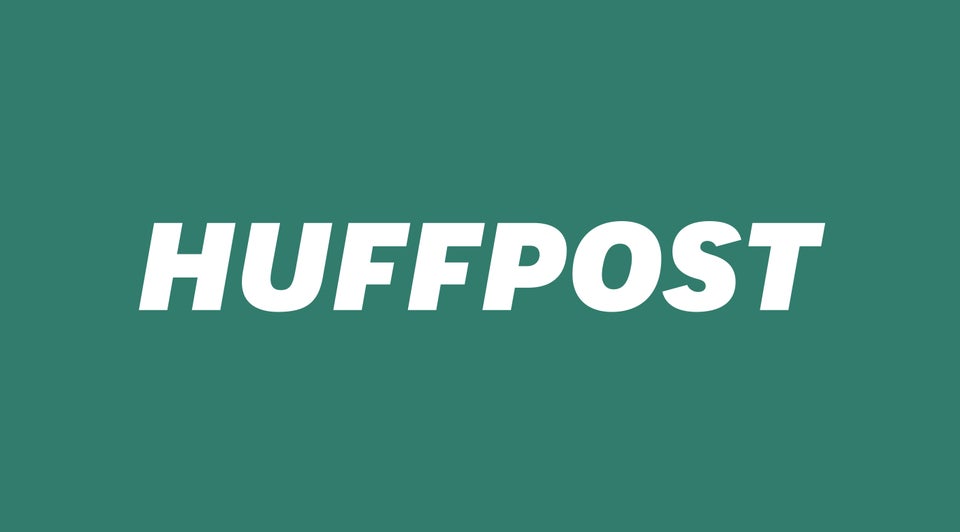 Cities Look At Removing Confederate Statues
Popular in the Community