State-issued IDs from four states will no longer be accepted for domestic flights by airport security as soon as early next year.
There's growing confusion about how would-be flyers from Louisiana, Minnesota, New Hampshire and New York will board planes when provisions of the Real ID Act go into effect. Because their state ID and driver's license processes fail to meet federal standards, passengers from those four states would likely need a passport or, in the case of non-citizens, immigration documents for air travel within the United States.
The rules raise several concerns. There's the expense of acquiring a passport or other approved document. Then there's the potential for disorder as agitated passengers learn too late they can't get through security.
"People are not aware of it. It's a matter of concern for us," said Douglass Kidd, executive director of the National Association of Airline Passengers. "Flying is a right, not a privilege."
It costs an adult at least $110 to get a first passport or to renew an old one, though there are ways around the passport option in two states. New York will offer an enhanced ID that passes muster with the Transportation Security Administration, though it will cost $30 extra on top of normal application fees. Minnesota offers one too, but Louisiana and New Hampshire do not.
The Real ID Act of 2005 was a post-Sept. 11 measure that tightened access to federal facilities and created a national standard for state-issued IDs; Time reports the four states missed the cut because they either lack an appropriately rigorous verification process for identities or immigration status or because the physical cards they produce don't contain certain security features. The law has been rolled out by the Department of Homeland Security in several phases and the rules governing air travel could take effect next year, though that date is very much up in the air.
Travelers from the territory of American Samoa are also affected; they must present a passport or other approved documents. All U.S. children under 18 may continue to travel domestically without presenting identification.
Getting straight answers about how and when the rule will be implemented isn't easy as government regulators and members of the travel industry avoided discussing the looming rules change.
The TSA, which oversees airport security, declined to comment. The DHS website doesn't lay out specifics about the rules, but claims the public will have sufficient notice.
"DHS will ensure the public has ample advanced notice before identification requirements for boarding aircraft change. That notice will include information on the process for individuals with a non-compliant driver's license or identification card to be able to travel by aircraft," reads a section of the DHS website.
The Port Authority of New York, which runs busy airports like LaGuardia and JFK, also would not talk about the possible disruption. Airlines for America, a trade organization representing domestic airlines, has a section on its website called "What to Carry: 311" that explains airport security, but officials there wouldn't discuss the impact of the Real ID Act, either.
"The safety and security of passengers, crew and the aircraft is always our highest priority, and A4A member airlines adhere to all applicable federal safety regulations," spokesman Vaughn Jennings said in an email.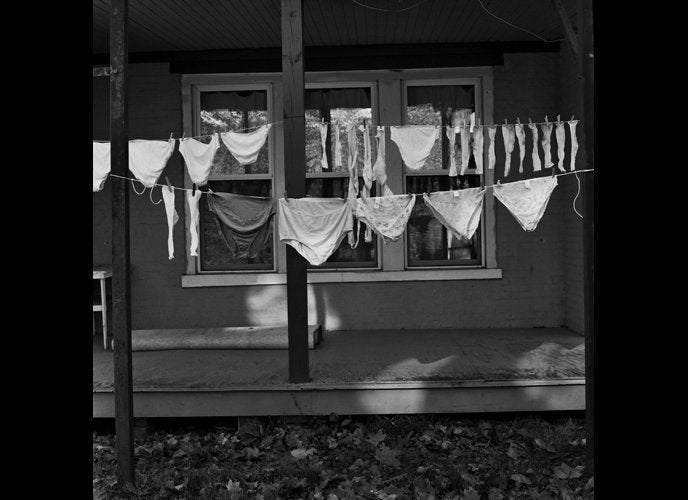 Ann's Tips For Traveling Light
Support HuffPost
A No-B.S. Guide To Life
Related
Popular in the Community