 Some states are having trouble keeping the promises they made to get out from under the cumbersome No Child Left Behind Act, according to the Education Department.
The department on Monday released results from audits of the way six states -- New York, Delaware, Colorado, Idaho, Mississippi and Connecticut -- are replacing No Child Left Behind. The technical reports found that some states, particularly Mississippi and Idaho, are running into trouble when it comes to putting into place federally mandated school overhauls. As a result, some schools might have to spend another year working to come into compliance.
In 2002, George W. Bush signed NCLB, a law that dramatically expanded the federal government's footprint in schools by mandating regular standardized testing and punishing schools based on those results. Teachers and politicians have criticized the law for using too blunt a measure to evaluate student learning. Under NCLB, nearly 100 percent of schools were supposed to be proficient in reading and math by 2014 -- a goal Secretary of Education Arne Duncan has called utopian.
NCLB expired in 2007, but states still have to abide by its requirements until another law replaces it. When Congress failed to rewrite the law by 2011, President Barack Obama and Duncan told states they had another option: If they agreed to certain reforms favored by the Obama administration, such as teacher evaluations that include student test scores, they could ease out of NCLB's strictures. Most states applied, and so far, 42 states, Washington, D.C, Puerto Rico and eight districts in California have received waivers to exempt them from NCLB.
As part of the waiver system, states needed to redesign how they held schools accountable for performance. States started designating schools as "reward schools," "priority schools" or "focus schools" depending on performance on various measures, and mandating different interventions for schools based on the designations.
But according to the new accountability reports, this is where states are running into trouble -- though the reports aren't too specific on how.
According to the reports, a few states are not using schools' shortcomings when determining their turnaround plans.
"States are struggling to provide support to focus schools -- and that's not surprising given what the plans were and what the expectations were," said Daria Hall, K-12 policy director for Education Trust, an education advocacy group based in Washington, D.C. "There was a lack of specificity in the original plans, and it seems like there's a lack of specificity now a couple years out."
Connecticut, the department wrote, has not effectively carried out plans described in its waiver for helping schools considered "priority," so the state will have to work with the feds "to satisfactorily resolve any outstanding monitoring findings."
Delaware struggled with focus schools, and "does not currently have in place a mechanism to ensure that schools implement interventions that directly address the needs" of underperforming students, the feds wrote. The Education Department dinged Idaho for not identifying reward schools for this school year, for failing to show that some priority schools have adequately sought new leadership, and for taking too general an approach in remedying schools' problems. As a result, the state will need to show that its 42 focus schools are implementing interventions that target the schools' actual needs. Some schools in the state will likely need to start their turnaround plans again, from year one, starting next school year.
Mississippi hasn't sufficiently shown that all of its priority schools appropriately implemented their turnaround plans, according to the report, and some of the plans the state did submit were found "to be incomplete." Specifically, the department found that schools struggled to figure out how to redesign the school day or add additional learning time. New York was criticized for failing to issue a press release noting the successes of its reward schools, and not showing that it had properly evaluated and replaced the principals of its focus schools. New York is supposed to address these shortcomings in its application to renew its waiver.
In many cases, the Education Department requires states to follow up after such reports by submitting revised plans. But Anne Hyslop, an education expert at the Washington, D.C.-based New America Foundation, said it's unclear how merely submitting plans could actually help struggling students. "It's one thing to submit another plan, but it's another thing to follow up and make sure they're actually being put into action," she said. "Just submitting the plans shouldn't necessarily be evidence that the state was willing to continue with its [NCLB] waiver."
These reports are the department's second stab at monitoring states' progress. Earlier reports put Arizona, Oregon, Kansas and Washington at risk of losing their waivers.
This summer, a right-leaning bill passed the House to replace NCLB, and before that, a Democratic bill made it through committee in the Senate -- but it is unclear how these two bills could be reconciled. A lack of actionable new legislation leaves NCLB in a sort of legislative purgatory. And it means states will each operate under their own waivers, which some Republicans have criticized for being too prescriptive.
Before You Go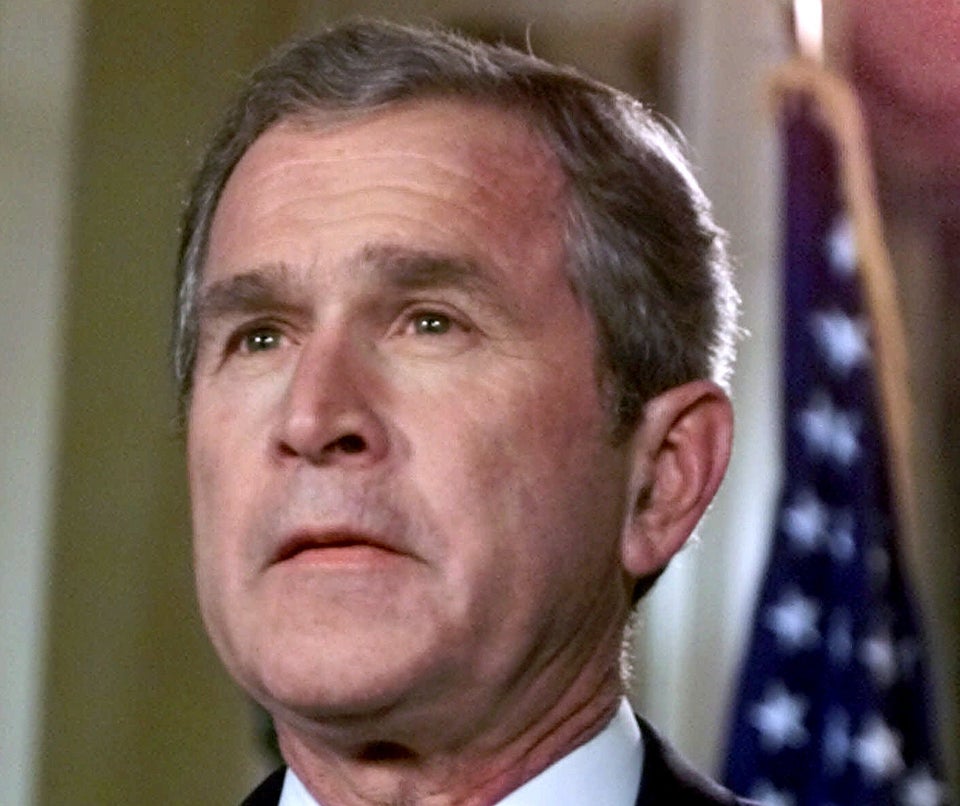 George W. Bushisms Over The Years
Popular in the Community