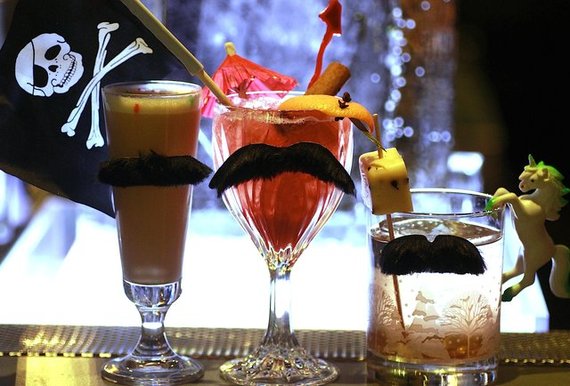 Ladies and gentlemen, we've just been handed an urgent and horrifying news story: In case you haven't turned on a TV, read a paper, gone grocery shopping, or had a dream, Ron Burgundy and the Channel 4 News Team are back this week, and it's kind of a big deal. We are in a glass case of excitement. So much excitement, in fact, that we can't even concentrate on our leather-bound books, so we turned to Oregon Bartenders Guild President Brandon Wise to help curb our emotions with these Burgundy-approved cocktails. Get ready for a trip to Pleasure Town.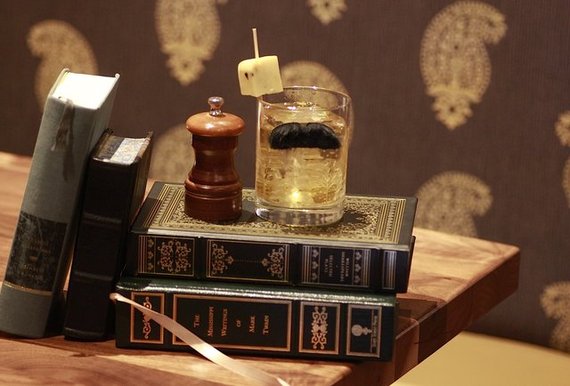 3 fingers of Ron Burgundy Scotch (Yep, it's a real thing. Drink it in.)
Pinch of black pepper
2 dashes orange bitters
1 sugar cube
Orange peel
Some, uh, cheese... for garnish
This variation on Ron's signature drink at Escupimos en su Alimento starts by soaking a sugar cube in bitters in a mixing glass. Peel a swath of orange, then add it to the glass with the remaining ingredients (except for the cheese, which Baxter may have eaten a whole wheel of). Add ice and stir for 10 seconds before straining over rocks. Serve up in a glass case of emotion. Don't act like you're not impressed.
1 oz creme de menthe
.5 oz Fernet Branca (Considered by many to be the Sex Panther of the spirits world. It is pungent. Stings the nostrils. Then again, to some, that's what desire smells like.)
.5 oz Mud Puddle chocolate vodka
.5 oz heavy cream (milk is a bad choice for this)
.25 oz rich demerara syrup
1 whole egg (preferably from an unpunched ovary)
Build all ingredients in mixing tin, add ice, and shake hard. Strain into a chilled coupe glass and garnish with sprinkles and -- if you have it -- bits of real panther, so you know it's good.