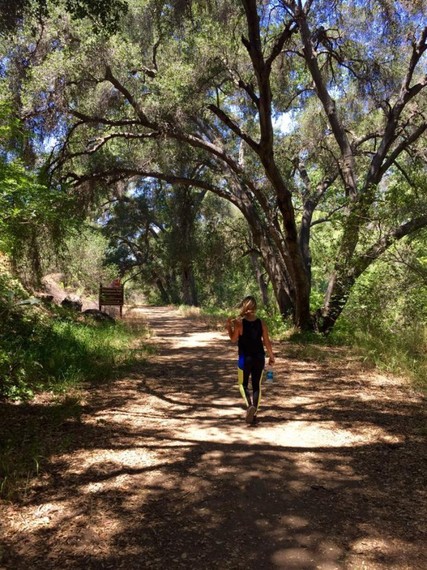 By College Tourist; Author: Ashley Ulbrich, University of Central Florida
How to stay healthy when you're not at home
While traveling, it is often difficult to stay in the normal routine of fitness and health. Some cities and rural areas can be more challenging because of the lack of workout studios, food stores, and healthy restaurants. However, California is one state where there are plenty of possibilities for people to stay in shape.
Grocery Stores: California does not have just one health food grocery store; it has many! Lassons, Erewhon Natural Foods, Whole Foods, Trader Joe's, Pacific Coast Greens, and Sprouts are just a few grocery stores that are designed to have organic, vegan, and the purest authentic produce. Of course there are normal grocery stores like Pavilion's and Gelson's too. Some specific foods that most of these stores carry are organic cereal, organic vegetables and fruits, juice cleanses, probiotic chocolate, natural vitamins, and more. Going to these grocery stores is an easy way to keep oneself on track of eating healthy because they have so many options. There are no bad temptations because it's all organic.
Restaurants: Most restaurants in California, unlike any other state, have menus specifically designed for vegan, organic, and gluten-free products. There are many restaurants known for their healthy menus and delicious foods such as Café Gratitude, Urth Café, Kreation Organic, Lemonade, Tender Greens, Mendocino Farms, and Café Vida. However, one of the best restaurants I have eaten at so far in California is called Plate. Plate is a quaint restaurant located in Malibu overlooking the ocean. I had a chicken caesar salad whole wheat wrap with baked sweet potato fries. The food is light, organic, and flavorful. They have special teas that boost endurance, recover, and replenish the body; it also helps prevent cancer.
Juice Bars: After a hard work out at the gym or a yoga class, a fresh juice is the way to go. My favorite juice place is called SunLife Organics. They have three locations right now, one in Malibu, Calabasas, and Thousand Oaks, but are currently expanding. SunLife offers organic juices, smoothies, yogurt bowls, protein shakes, and coffee. In my opinion, the best protein shake is called, The Athlete. The Athlete contains banana, blueberry, glutamine, whey protein, flax, and hemp milk. This shake tastes like cake batter and is less than 300 calories. I have been living in California for a month and come here at least twice a week for a pick me up after the gym! Another popular juice bar is Pressed Juicery. It is a juicer bar with one goal in mind, cleanse, and bring nutritious juices to everyone. Pressed Juicery is located all around the California area.
Yoga and Pilates Studios: Driving through California, there are yoga studios left and right. Yoga is good for everyone; it encourages overall health and wellness as it strengthens one's body from the inside out. I have tried over six different studios all around California and the two I have found most beneficial are Hot8Yoga and CorePower. Hot8Yoga has two locations, Beverly Hills and Santa Monica, and has all eco-friendly designed rooms with a variety of classes. The classes at Hot8Yoga are designed to help the yogi detox, reduce stress, control weight, and tone. Some classes offered here are Hot Yoga Fusion, Hot Power Fusion, Yoga Sculpt, and Yoga Bar. I took Hot Yoga Fusion; the class has a temperature of 100 to 105 degrees Fahrenheit as you go through the yoga positions. On the other hand, CorePower has studios located all over Southern California. I took Hot Yoga Sculpt here, and boy was it hard. It is a great way to cleanse the body and relax the mind. Students get a discount and the classes are only $18-worth every penny!
Another great exercise is Pilates. Pilates is designed to strengthen the core and release any negative toxicity one might have. I went to ProActive Pilates in Westlake Village and the instructor told me things about my body I never saw before. For example, my spine is slightly curved and by doing certain workouts it will help my posture and help my body rely on muscles rather than joints.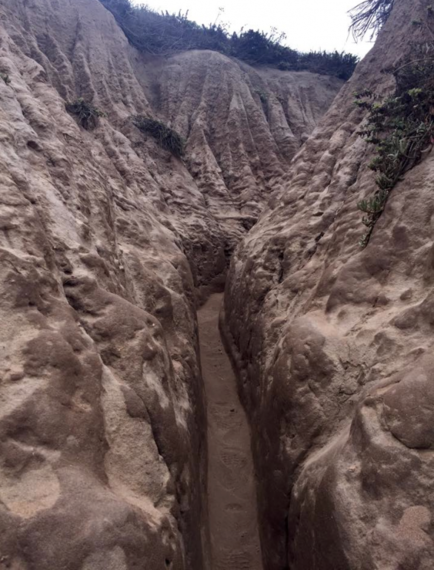 Hiking: Hiking is a great way to stay in shape, and is the ultimate form of relaxation and natural beauty! Going on a hike does not feel like you're working out and that is what I find so great about it! I have done over a dozen hikes in California and they are located all over the place. Runyon Canyon Trail is an easy hike with amazing views of Downtown Los Angeles and people watching in Beverly Hills. My favorite hike is Point Dume Trail, which is in Malibu. This is a short hike, but the immaculate views will leave one gasping for air. At the top of the mountain you can see seals resting on the rocks. Sometimes there are daredevils repelling down the side of the mountain! There are a few different ways to head up the mountain depending on the level of hiking you are seeking. If one is adventurous, hikes are a must! The views are incredible and it is a great work out! Another activity one can do, that is also free of charge, is walk up the Santa Monica steps. There are 170 stairs with a 110 elevation above sea level. It's a hard workout, but works the booty, which everyone loves! Plus there's always a chance of seeing a celebrity!
There are many ways to stay fit in California; yoga, hiking, healthy restaurants, and juice bars. If anyone is in the California area and needs help with staying fit, please feel free to comment below and I am more than willing to help!