Sometimes you just need to get away from it all.
A Staycation might be just the thing; you're not traveling to a foreign land, but you're not sitting in front of the television eating a bag of potato chips, either. If you're lucky enough to live in a place like New York City, you'll find plenty to do, and you'll get the same health and success benefits that a vacation provides.
Add to that, it may be a way to spend some great quality time with family or friends, or you might even get a chance to reconnect with someone whom you haven't seen in awhile, and the importance of friendships is well documented; in fact, Psychology Today goes into great detail about the importance of friendship and the vulnerability of loneliness. Remember, there are many kinds of wellness, and community is one of them.
REMEMBER, A STAYCATION IS STILL A VACATION
Just because you're not spending money on airfare, gasoline, or possibly hotels doesn't mean you don't need to stick to a budget. Sometimes we can all get a little carried away with the spending just because it's close to home. How many times have we heard some version of the wail, "I spent so much I might as well have gone away."
"Managing money on a staycation is just like managing money on a vacation away from home. By making a budget, and planning your excursions in advance, you can limit unexpected expenses,' said Justin Pollack, director of marketing for Top View, a hop-on, hop-off double-decker sightseeing bus tour that travels to some pretty amazing places, such as The Brooklyn Bridge, Yankee Stadium, and Barclay Center, among (many) others.
Pollack also suggests the following:
Shop around for the best deals, and explore deal sites before you purchase excursions or before you go out to eat.
And always remember to bring your student ID or military ID, as many places will offer a discount."
Some other ideas include using up those credit card rewards. Look for discounts; especially in the autumn, which is a "shoulder" month, restaurants and attractions may be more prone to discounting. Be sure to ask; sometimes the discounts aren't necessarily advertised.
YES... BUT...WILL I STILL FEEL LIKE I GOT AWAY?
Here's the thing about a Staycation; if you really do it right and research, you can explore neighborhoods that are known for their exotic, foreign atmospheres: Every city has a Little Italy (in The Bronx, it's Arthur Avenue) or a Chinatown or maybe even a Little Mexico. In New York City's Corona, Queens, there's been an influx of Ecuadoreans, Colombians, Mexicans. Williamsburg, Brooklyn is like a small city in itself.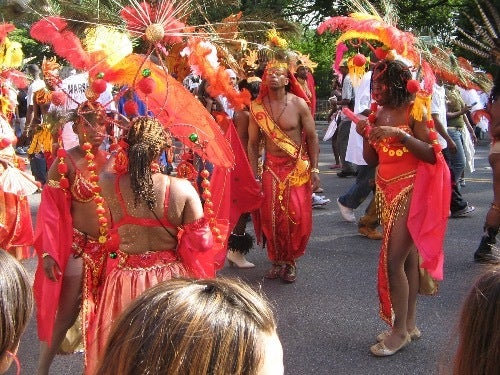 "New York is a big city, and most people usually stay close to home, choosing the same restaurants and nightclubs that they're used to. One way to feel like you're in a foreign land is to plan a staycation in a different borough," added Pollack. For example, if you're used to Manhattan, plan a few days of sightseeing in Brooklyn or Queens, sampling different restaurants, bars and tourist attractions that you haven't seen before."
Pollack added that Top View has a GPS-triggered narration system in 8 different languages that can really make customers feel like they're away.
He also stated: "Many native New Yorkers also haven't ever done the touristy attractions the city has to offer (like the statue of liberty or the empire state building, for example). By spending a day with a tour company, like TopView, you'll get to see the most famous attractions in the city, that you've probably overlooked in the past."
STRESS? CHECK IT AT THE DOOR
Planning for any trip can be stressful, even when you're still close to home. Here are some of the top stressors, and our suggestions for managing them: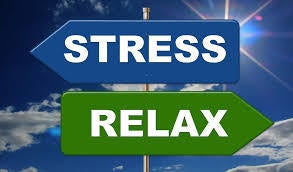 You don't know where you're going. Research local attractions. Decide what you want to see and when you want to see it. Check their hours. Call for prices (websites aren't necessarily always up-to-date) and ask about any discounts. Ask about any needed accommodations, such as wheelchair ramps or the like.
You overspend. Prepare a detailed budget. How much will you allot for meals, attractions, free concerts, theatre tickets, etc. (HINT: One way to save on meals is to have a picnic, especially on one of those great Indian Summer fall days, in a place like New York City's Central Park. After the meal, explore one of the many park's trails. Relaxing, fun AND frugal!)
You feel like you're still at work. Completely unplug. Stay away from the computer, phone, email. Remember, a Staycation IS a vacation!
You feel like you should spend this time to catch up on house or yard work. No! In fact, think about hiring a housekeeper for the week (and remember to put it in your budget,)
You worry about Fido and Fluffy. No doubt, worrying about your pets is probably stressor #1 for many. If you can't take them with you, be sure you have a reliable family member or friend who will come in to take care of them. If you don't have someone close, start planning for one long ahead of the trip. If you can take your furry friends with you, call ahead to ask about pet-friendly accommodations and requirement such as health certificates, so you're not caught off-guard.
Shelby Semel is a NYC-based canine behavior expert and trainer who also recommends for traveling dogs:
Desensitize them to their bag or travel crate long before traveling
Make sure they exercise before travel (and if you're driving, stop for plenty of "breaks.)
Bring some of their belongings so you create a "safe zone" that is similar to what they have at home.
Always bring extra food in case of unforeseen circumstances, such as heavy traffic or storms.
THE SMELL OF FOOD IS EVERYWHERE IN THIS CITY, SO HOW DO I STAY ON MY HEALTH PROGRAM?
There's a pretzel stand, Cinnabon or Pizzeria on every corner in New York it seems; they even have dessert trucks, for Pete's sake--and not to mention neighborhoods like Chinatown, Little Italy, Little India or more.
Sticking to your budget is one way to control your eating; a snack here and there will surely add up. Also think about doing a lot of walking, hiking or even bicycling, and create your own little walking tour. Rent a bike and explore the many, many sections and acres of Central Park.
What were some of your best Staycations and how did they refresh you just the same as a vacation?
This post was published on the now-closed HuffPost Contributor platform. Contributors control their own work and posted freely to our site. If you need to flag this entry as abusive,
send us an email
.