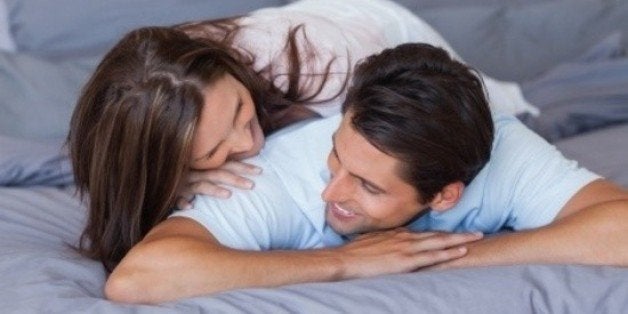 Couples need sufficient time by themselves to refresh, restart, and revitalize their relationship. If they don't, the juices stop flowing, their chemistry dissolves, and stress builds until one or both implode.
As I did a couple of months ago. We had been dealing with damage to our home and garden in the midst of preparing to host a family reunion -- this in addition to our ordinary day-to-day responsibilities and vocations. Until one day I realized how stressed I'd become and that Tim and I hadn't taken a trip on our own for over a year.
With tears streaming I told Tim we needed to find just 3 days to take a break together before the reunion. Ever the sensible one, he explained why it was impossible.
The Fourth of July was coming in 10 days so nothing would be available.
We were so busy already, we didn't have time.
Given how much we'd spent on repairs and preparations, we couldn't afford it.
And more I've forgotten.
My frustration grew as I knew he wasn't listening and didn't understand that I couldn't keep going at this pace until we spent some time away from it all. He suggested a staycation, but I shrieked that we'd tried that many times, and it never ever worked! The conversation didn't end well.
The following morning he took my hands, told me he understood and assured me he'd find a way; his compassion alone eased the hurt. Within hours he made sure I was free Wednesday through Friday the following week, and then he emailed me the "Rules of Engagement for our Denver Holiday." I smiled to myself as I read each one. We've now road tested these rules twice, and the experience has been so romantic and fun that I wanted to share them with you.
1. No desk work -- mobile devices OK but not for doing work. This rule is vital, and we kept it without fail. During earlier staycation attempts, we'd keep drifting back to our email or phone, but somehow the world kept turning without our involvement this time, and we became happier as each day went by.
A recent article in Fast Company magazine by Elizabeth Segran shared a recent study of 35 CEOs on a digital detox in the desert and the positive changes that happened to their brains and bodies as a result.
2. No house work. An obvious winner and one that enhanced the sense of being in a hotel.
3. Eat out as often as we want, including b/l/d. Although we rarely ate out more than once a day, it was great knowing it was permissible, just as we do on vacation.
4. Daily outings will be booked. What made this work was that Tim planned ahead. Day 1 shopping at my favorite store and dinner at a new restaurant we've been meaning to try for years. Day 2 lunch in Fort Collins, a city an hour's drive north where I taught school decades ago and which we'd been meaning to visit. Day 3 we drove south to Roxborough State Park, filled with huge red rock formations and perfect for a mountain hike.
5. Normal routines, such as eating dinner with a movie, will be changed out. Even if it meant just eating in the garden instead of watching television, skipping the regular stuff made it fun.
6. Option to take Nico to Auntie Jan's. Our 15-year-old Lhasa Apso now wakes us to go outside as early as 5 a.m., so this investment made lazy, romantic lie-ins a treat. The same rule would obviously apply to your young children.
7. Alcohol 2 times day is OK. As he knows, I enjoy a glass of wine with lunch when we're traveling.
8. Sex is actively encouraged. Now we're talking. Vacations are great for getting things going in bed -- so easy without the To Do lists and distractions of home and work to relax into what brings the intimacy and connection to life. Just a 3-day staycation set the stage for falling in love again -- and it's lasted.
9. House music is to be expected. We're usually so busy, neither of us thinks to put on the music the way we do when guests are coming. So great to wake up to relaxing Hawaiian music instead of habitual stillness.
10. Dancing allowed. We love to dance yet rarely do, and we didn't on either staycation. Next time!
The obvious benefits of far less expense and avoiding the travel hassles, to name but a few, are small compared to how heartwarming and fun these experiences have been. Imagine instead of spending most of two days getting to somewhere to relax and have fun, waking up in your bed and being instantly on vacation!
Staycations played by these rules are the quickest stress-reducer I've found. Even it it's just for one day, give it a try -- and enjoy.
I'd love to hear your thoughts. Either scroll down to leave a comment, or write to me directly at jinny@bestyearyet.com.
To make your own Best Year Yet Plan: