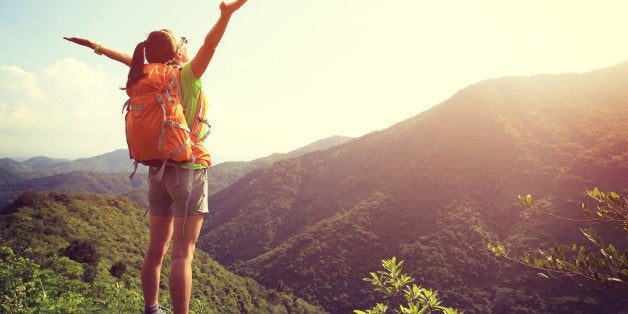 As summer approaches and temperatures climb, travelers are planning trips to warm and tropical destinations, many of which have been affected by the Zika Virus. In addition to booking that plane ticket and reading up on local activities, it is critical that travelers learn how best to protect themselves from Zika and other mosquito-borne diseases including malaria.
Zika, which has continued making global headlines since its recent resurgence, is a virus that spreads through either the bite of an infected Aedes aegypti mosquito or sexual transmission. This type of mosquito thrives in warmer climates and is found throughout the world, including the southern part of the United States. Zika symptoms include fever, rash, joint pain and conjunctivitis or red eyes.
While anyone can be infected, the disease poses a particular threat to pregnant women as it can cause microcephaly and may cause other severe brain defects in babies. While not all newborn babies with Zika exposure will have microcephaly, there is a greater risk. Stemming from this threat, the Centers for Disease Control and Prevention (CDC) and World Health Organization (WHO) recommend that pregnant women, no matter what trimester, or women hoping to become pregnant, should postpone or reconsider travel to Zika endemic regions. If a pregnant woman is infected, she can pass the virus to her baby during pregnancy or delivery.
There is no vaccine to prevent contracting the Zika virus, therefore preventing mosquito bites should be a traveler's top priority. The best way for travelers to protect themselves is through proper and simple precautions. Prior to embarking on a trip, travelers need to have a sound understanding of potential health threats associated with their destination and how to avoid infection. Once at their destination, the CDC suggests using standard mosquito prevention and covering your skin by wearing long-sleeved shirts and long pants. Additionally, travelers can use insect repellents that contain DEET and insecticide-treated nets to prevent mosquito bites and should stay in air conditioned accommodations with screens on the windows and doors.
If you develop symptoms, ensure that you see a doctor. In addition to Zika, malaria is also known to circulate in parts of some countries in the Americas and you may need to be tested and/or treated for malaria. During the first week of infection, the Zika virus can be found in the blood and passed from an infected person to another mosquito through mosquito bites - potentially infecting more people. Since the virus can be spread through sex, men who have recently traveled to Zika-prone areas should use (according to the CDC) condoms or abstain to prevent the spread of Zika to their partners, for up to six months if symptomatic.
Another potential threat when traveling to warmer and tropical climates is malaria. World Malaria Day on April 25 provides us with an important reminder to think about how to protect ourselves while traveling. According to the CDC, approximately 1,500 cases of malaria are diagnosed in the United States each year, and the majority of those cases come from travelers and immigrants returning stateside. Before going abroad, or for organizations with employees in high-risk areas, understand the best way to protect yourself and your travel companions. Similar to the Zika virus, common prevention measures include avoiding mosquito bites through insect repellents, using insecticide-treated nets and taking specific medicine to prevent malaria, ensuring compliance. Seasoned travelers are the biggest culprit at risk as they don't take correct precautions. In fact, one in three Americans admitted to not researching diseases prior to traveling abroad.
With both Zika and malaria, is it essential to seek out immediate medical attention if you become ill with symptoms either while abroad or after returning home. Communicating your recent travel history with your doctor is necessary to help ensure a proper diagnosis.
Traveling is an excellent opportunity to explore and see incredible places and I am a big proponent of seeing what this world has to offer. So, whether you plan to travel to Brazil for the Olympics or vacation on the beaches in the southern United States, be smart, take the time to understand the potential threats of diseases like Zika and malaria and how best to protect yourself. This not only safeguards your health and well-being, but also the health and well-being of those around you.