In 2007, just when to-do lists couldn't get any longer, bills couldn't stack any higher, and my days couldn't be packed any fuller, I became pregnant. I did as any highly-emotional, pregnant gal who was over-worked, over-stressed and overly tired would do: I freaked out.
I freaked out because I was worried how my husband would respond given our rock n' roll band was on the verge of booking gigs and how passionate we were for our extreme sports regimen. I freaked out because though we discussed having babies, we didn't have the money to raise a baby in the fashion I had dreamed of. And I freaked out because this presented an entirely new world of worry and unknowns that I did not feel completely prepared for.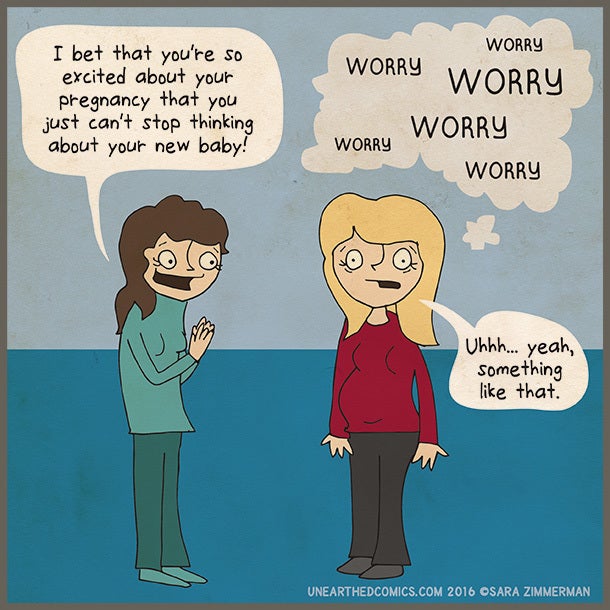 I frantically searched the ethers for information that was applicable to me: a pregnant, extreme athlete, drummer, artist, introverted extrovert, spiritual, work-at-home entrepreneur, eco-loving gal with a fine taste for humor, nacho cheese, abstract art, dark chocolate, and live music. I found traditional books about expectancy and some tomes that addressed babyhood for parents who could afford all-things-baby, but nothing that wholly, truly, and completely applied to me. I was scared because this was my first baby and my husband and I had moved far enough away from our families that we felt alone… very alone.
All I wanted was to find someone, anyone, that could say: "Hey girl, I know exactly what it is like being in your pregnant shoes because I am completely like you and I've been there. So take it from me: everything is going to be fine." Instead, I had wealthy stay-at-home mommies, traditional male western practitioners, and older women who only worked for other people and had secure retirements unloading their insights and "truths," making me feel like my lifestyle choices were alien and, therefore, I would fail as a mom. It was scary and extremely overwhelming to feel so isolated in trying to stay strong in being "me" when I was about to become more of an "us" than ever before. I just didn't feel the support nor external love to do so.
Yet, somehow, almost nine years later, here I am and I'm more ME than ever! (And yes, my daughter is shining brightly like the little star she is).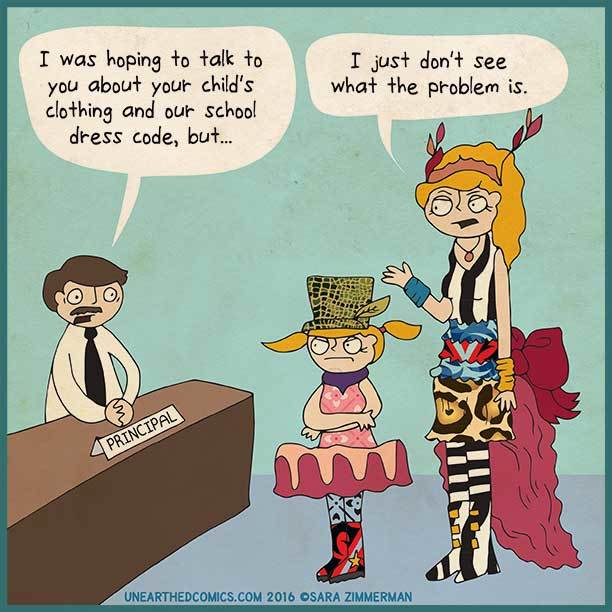 I'm not sure exactly how it worked out so well but, surprisingly, everything has brilliantly twisted and turned into a beautiful weaving of my experiences. Despite my initial, self-sabotaging bouts of uncertainly, I somehow moved forward through it all.
No, it wasn't pretty, and yes, it was hard. But, I did it. Though at times I might have preferred to subscribe to some form of mind-control to help me navigate through the difficult experiences, no one else did get inside my head to coddle me through those tumultuous times. My husband, family, friends (and even strangers) provided the loving support they could. Yet, only I could be the one to become the mom I knew I could be, which embodied bringing through the "me"-ness and my own knowing at every uncomfortable turn. And, when I'd forget to "me" around life's corner, the universe would lovingly provide ample opportunities for me to practice being myself through my own choices… again, and again, and again…
So while I continue to scour the inter webs searching for like-minded moms whom I hope to depend on to wave a warning flag when I get close to a possible parenting fail, I realize that it's my own path that I not only have to walk, but sometimes also need to pave.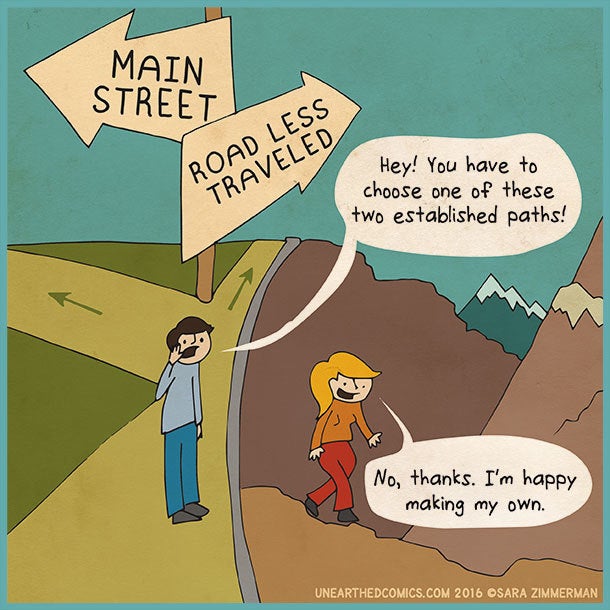 Yes, I can listen to others as they relay somewhat similar "regular" mommy-hood experiences and extract the gems from those learned lessons. Yet, I realize that in this world of billions upon billions, we still are all unique in our choices of mommy-ing, from the traditional Hollywood 1950's stereotype parent to me, a freelance graphic/web designer, webcomic artist, board-sport enthusiast, musician-artist living at 6,000' parenting while non-adulting as best as I can. And though I'm sure it would be much easier (and safer) to walk precisely, step-by-step in the well-worn footsteps of others, I'm continuously grateful for the love and support I continue to receive while bush-whacking my way through life's path, mommy-hood and all.