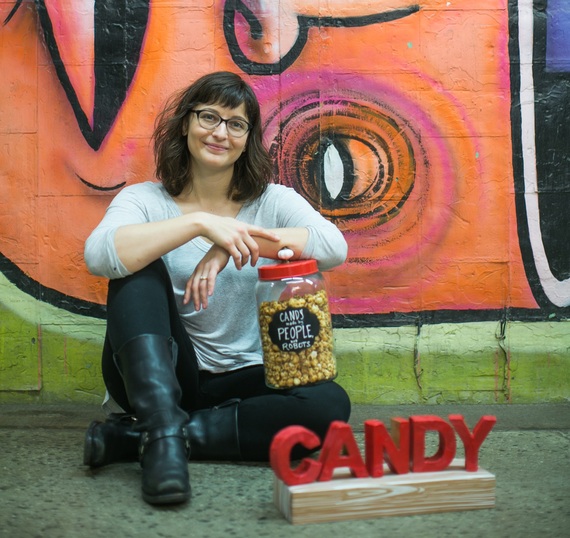 I will be the first to admit that I'm not the most organized person in the world. In fact, I'm not even the most organized person in my company. Shockingly -- appallingly -- I might not even be the most organized one who lives in my apartment. (My dog has a weird habit of organizing her toys all in one place...)
This often can be a huge challenge; for example, when I'm in the middle of 17 different tasks, and then I remember that wholesale order I have to put together and send out, but then I get a phone call that takes up ten minutes and... wait, where was I again?
This describes pretty much every day of my life as an entrepreneur.
Putting out fires as they arise is, unsurprisingly, not the best way to get things done. Prioritization and organization are key. While I am still very much a work in progress when it comes to these, luckily I have an amazing resource at work who is there to help me when I'm drowning in deadlines.
Her name is Joan. She is my business partner and Liddabit's ops manager, and no, you can't have her.
You can, however, take advantage of several extremely helpful (and free!) technologies that have really helped me start to turn things around regarding organization.
Asana
Asana is a bunch of things all at once: to-do list, delegation facilitator, source of helpful reminders and project planner. Jen (my cofounder), Joan and I all work within Asana to assign each other tasks, check in on our various deadlines and break larger projects into more doable pieces. You can even sync it with your calendar so your to-do items show up there, allowing you to better plan your day.
Evernote
I use Evernote mostly as a kind of all-purpose "brain dump," but instead of depending on little scraps of paper that blow away in the wind or dissolve in the laundry, I store my magical jolts of inspiration in digital notes that I can file in different notebooks and refer back to later when I need some inspiration. I'm always pleasantly surprised at the little gold nuggets hiding away in my "Marketing Ideas" notebook when I feel stuck.
Sunrise
Sunrise is a free calendar app that pulls from Google Calendar, iCal and Exchange and can sync with other software like Asana). I love it because the interface is clean and simple, and Sunrise makes it easy to invite other people to events (e.g., a conference call or meeting) just using their email. [Note: Sunrise has since announced that they will be integrating with Outlook, which is great news if you use Outlook! If not, I recommend that you do what I did and just switch back to good old Google Calendar.]
Pocket
I started using the Pocket app only recently. I find myself thinking constantly, "Why haven't I been using this for years?" It's a fantastic way to file and save for later all the fascinating articles you come across online during the day and just don't have time to read right then. Given the amount of information coming at us throughout the day, Pocket really is invaluable. It saves articles and web pages with a single click so you can catch up on your commute or whenever you have a moment. And you can archive, organize and share articles with ease. It's also compatible with iOS, Android and most popular browsers.
Pomodoro
The Pomodoro system of time management is, admittedly, one I'm still struggling to employ successfully. But it's simple and brilliant! There are several great apps to help keep you on track. I did end up shelling out $1.99 for a particularly well-designed one, but there are plenty of free apps out there too. Or, honestly, you can just use any old timer that's handy. I'm happy to hear success stories from you Pomodoro Masters to help inspire me to stick with this system!
What other free technologies help you stay organized and on task as an entrepreneur?