Over the last few years, the investment of hundreds of millions of dollars that has poured into a select group of art institutions from private and public partnerships in media and tech such as Bloomberg, Google, Geffen, HP, and others has been inspiring and a necessity in helping to fill the gap left by the growing inequalities and hierarchy in the funding of U.S. cultural institutions. These funds, from the wealthiest individuals and technology giants, have naturally benefitted the most exclusive museums.
Despite this trend, there is a positive shift that is also occurring behind lesser known art museums and organizations, allowing them space to redefine themselves and create their own unique voice and vision. With creativity, a sense of purpose and a willingness to take risks in the new paradigms of media and technology, there are new and expansively defined possibilities to gain and keep relevance in the art world. A very interesting shift in this direction can be found in hip and trendy Brooklyn, in the borough of Queens, and even in a few of the established museums in Manhattan. Because of my passion for art as an agent of change, and the importance of supporting institutions that are spearheading the path to challenge the status quo, I have been drawn to participating in these new templates of up and coming arts institutions and their evolutionary visionary initiatives.
At the recently revived Brooklyn Museum, new leadership is demonstrating that one can take an aging institution and reinvent its identity into a dynamic, cutting edge powerful place of inspiration. Leading the way in this movement is the museum's new director Anne Pasternak. I was first introduced to her visionary work through launching public art for social change as artistic director of Creative Time and through our collaborative effort to bring that message abroad to Stockholm and the Venice Biennale. Anne's work at the museum is adding tremendous vibrancy to the already chic and hip upscale neighborhoods of Brooklyn.
A few weeks ago, I attended the gala at the Brooklyn Museum, and the opening of the three new and recently renovated galleries that brought together art forms from eras as diverse as the Egyptian dynastic times to American classical art, to European Beaux Arts. There are few institutions that have the leadership and vision to pull this off, and Brooklyn serves as a prime example, working as a bridge between the rich artistic heritage of its collections in highlighting world cultures in order to cater to and engage with the experience of its visitors. In addition to the newly renovated and spacious galleries, powerful photo exhibitions like Frederic Brenner's "This Place", which premiered at the Tel Aviv Art Museum and opened at the museum a few months ago, bring perspectives on far away conflicts, allowing viewers to reflect on global issues; a learning tool to address the challenges of our own society.
At the Queens Museum, an equally dynamic renaissance is taking place under the new direction of Laura Raicovich, another woman leader in arts activism who was also previously with Creative Time. The museum is housed in the New York City Building, which is most significant for having hosted the United Nations General Assembly from 1946 to 1950. The Queens Museum is primarily focused on outreach, education and access for a wide range of audiences and catering to the diverse, surrounding communities. Known for its international contemporary art exhibitions that reflect the cultural diversity of the borough, it has also offered art therapy as a source of creativity and social practice in the community.
Recent installations include the dynamic and inspiring retrospective on the Ramones "Ramones and the Birth of Punk" which had a stellar opening a few months ago, with over 5,000 people in attendance and I was happy to be a part of making it happen. Another brand new and exciting project, "Non Stop Metropolis", uses creative mapping and data to highlight and chronicle the history of a place. Previously done in cities like San Francisco and New Orleans, this installation focuses on the linguistic diversity of Queens, the data of endangered languages in the community, and water and power; mapping the history of the exploitation of the city's natural resources.
Across the bridge in Manhattan, the former Whitney Museum on Madison Avenue has completely transformed, with a new identity of its own. Purchased primarily to showcase contemporary art by the Metropolitan Museum of Art, it has since been renamed the Met Breur. Here the Met, which has always been a traditionally entrenched art institution, hopes to challenge norms of large exhibits and popular shows by well known artists, and really provide a new and interesting perspective on art. The recent show; "Unfinished - Thoughts Left Visible" addresses a subject critical to artistic practice: the question of when a work of art is finished. Beginning with the Renaissance masters, this innovative exhibition examines the term "unfinished" or "non finito" in the broadest possible sense. Works left incomplete by their makers for various reasons, some of which are unknown, involve active engagement of the viewer to imagine their completion and lend perspective into the artist's actual thoughts while the painting was being developed.
Much of the New York media has been slow to endorse and accept these changes to art institutions as "true art", yet the visual interpretations and changes at the museums are real, dynamic and expressive. They demonstrate a true desire to take risks to engage diverse and younger audiences and enhance the ability to fuse the old and the new.
Brooklyn, Queens and Manhattan have always been separate and diverse communities, but all three are forging ahead, inspired by the idea that a rebirth of art can serve as a great unifier and builder. Despite the fact that budgets for such exhibitions and structural changes continue to increase, we can still have a new perspective on works of art that have been seen and shown for decades, or bring in innovative works of music, culture and community, showing the artistic process at work. This is a clear indication that there is new life in art to be found and applied on a global scale.
Similar initiatives are taking place across the US and abroad, where museums are experiencing a parallel renaissance and are bringing some of the most provocative and innovative work to the forefront of art today. These changes allow visitors to engage, interact and have an entirely different and elevated experience in museums. Developments such as these can be used to expand education on the diversity and history of communities across the world, thus providing a window for better understanding, a stronger sense of identity, and increased stability in this otherwise intense, chaotic, and rapidly changing world.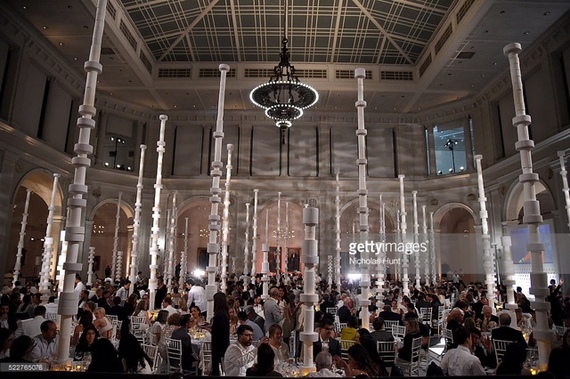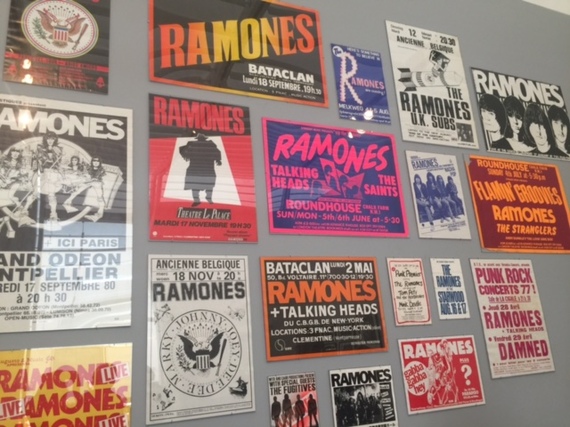 Related
Popular in the Community