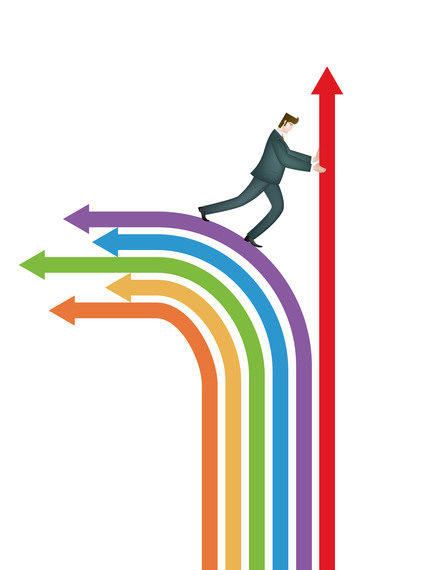 As the summer draws to a close and I reflect back on its high points, I can't help but think about the Cancer Moonshot Summit hosted by Vice President Biden at Howard University in Washington, DC on June 29. The Summit was, in essence, a call to action and served to convene doctors, nurses, scientists, researchers, patients, families, advocates and others under the banner of Ending Cancer as We Know It. The day was exciting, the conversation stimulating and the spirit of collaboration palpable. There's just one problem - we have an election coming up. Along with a new administration comes new priorities, shifting agendas and differing philosophies about the role of government in addressing societal challenges. So far, we have heard from Secretary Clinton that she intends to continue the work launched by President Obama and Vice President Biden, but what form that would take and what level of commitment we could anticipate is still unclear. As a result, I feel that the burden is on us as advocates, doctors, nurses, researchers, patients, families, consumers and taxpayers to be the watchdogs - to keep everyone's feet to the fire as it relates to the promise of progress and the important announcements that were made in June.
In January in his final State of the Union address, President Obama announced the Cancer Moonshot and tasked Vice President Biden with leading this new effort to accelerate progress in the fight against cancer. While the Summit was happening in June in Washington, DC, there were mini summits held all across the country, including 30 at Cancer Support Community affiliate locations. I had the great honor of speaking at the DC Summit to ensure that the patient voice is represented in all aspects of the Cancer Moonshot including at the bench and the bedside; in the board room and in the infusion room; and, in the patient's house and at the White House. I also had a chance to talk about the importance of increasing patients' enrollment in clinical trials - an absolute necessity if we are to accelerate research - and our new national program to educate and empower patients: Frankly Speaking About Cancer Clinical Trials.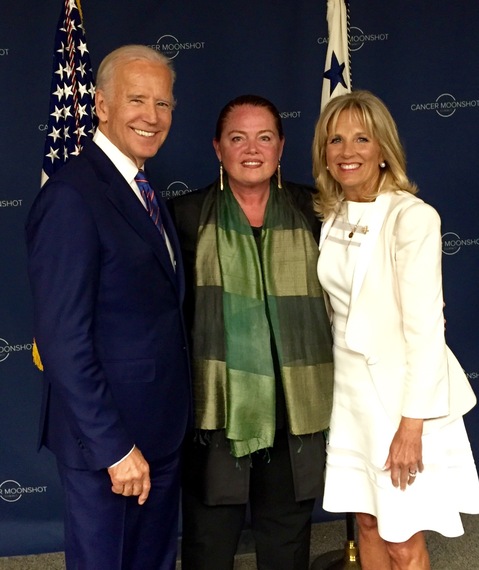 There were some meaningful public and private sector announcements made that day including:
Strategic Computing Partnership Between the Department of Energy and the National Cancer Institute to Accelerate Precision Oncology
Creation of a New Program at the FDA to Accelerate Cancer Product Regulatory Review
Patents 4 Patients - Establishment of Fast-Track Review for Cancer Treatment-Related Patents at the US Patent and Trademark Office
Commitments to increase research funding from groups like the American Cancer Society, Alex's Lemonade Stand Foundation and the Breast Cancer Research Foundation.
Momentum is building and I have witnessed a reinvigorated sense of purpose across the spectrum of stakeholders. Just last week, the Cancer Moonshot Blue Ribbon Panel released their report with 10 recommendations of research opportunities that should be supported through the Cancer Moonshot. This report was the first in a series of three reports to be released by the Cancer Moonshot Team before the end of President Obama's administration. The next will outline opportunities for government agencies and the final one will be a personal report from Vice President Biden summarizing his reflections and hopes for the future for the Cancer Moonshot. I am thrilled that the Moonshot Team is producing public documents summarizing its learnings and pointing out opportunities for success. We are truly seeing a confluence of powerful forces. The energy that has carried the initiative this far must be sustained.
We at the Cancer Support Community are planning to host a Cancer Moonshot Summit: One Year Later in the summer of 2017 with 5 other national patient advocacy organizations and will invite those central to the announcements of 2016 to join us to report on their progress and detail next steps in these important initiatives. The issues are too important to get lost in the midst of today's campaign bluster and controversy - the stakes are too high.
With 70 million baby boomers in this country, it is expected that by the year 2020 almost 2 million people will be diagnosed with cancer and there will be 18 million people in the US with a history of cancer - more than at any time in our history. We are also witnessing the continued rising costs of cancer care and increased financial burden placed on consumers who are struggling to keep up. It is critical that we keep these issues front and center with a new administration and demand that Ending Cancer As We Know It remains a priority for both parties - and for all Americans.
Related
Popular in the Community