"Anytime we do the work of love, we are doing the work of ending domination" bell hooks
We had the Uprising in Baltimore two years ago. We said a lot, all of us. We were going to do things differently, make change manifest. We said we were tired of business as usual. We were woke (we understood the necessity for racial and social justice) but did we fall back asleep?
I have been listening to residents in East Baltimore talk about the fact that there has been so little change since the Uprising. Here's why they feel this way: Children are walking to school past drug houses where people are getting needled in their necks right on the stoop, at 8am in the morning. Police are called but not responding. Baltimore has logged 246 homicides in 2017 through September 13, almost one per day. Twenty-one of those dead were under 20 years old.
We keep developing unevenly in our charming city, targeting redevelopment of public affordable housing by private developers with no guarantee of one-for-one replacement affordable housing. And all the while, we guarantee wealthy developers increased profit margins through public subsidies, yet they are asked for no commitment to hire locally or pay a living wage, build affordable housing, or keep public spaces accessible to the public. We keep doing the same things and without public accountability and transparency, there can be no change.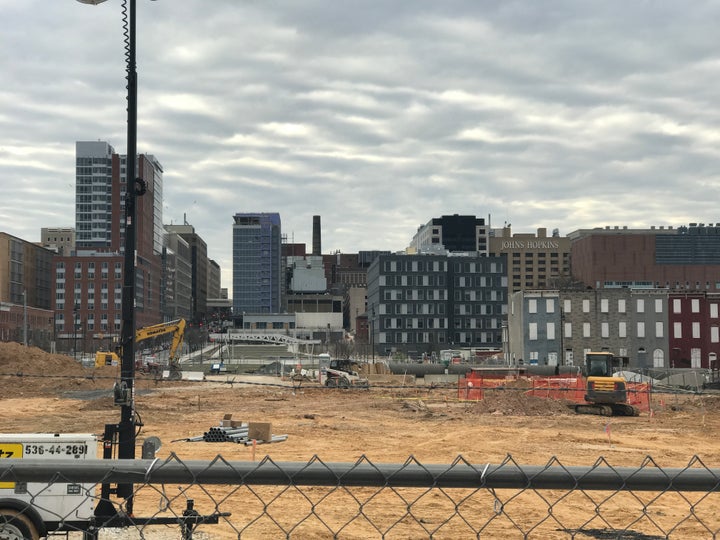 The Uprising signified a tiredness in Baltimore's vulnerable folk. It signified resistance and resilience. It signified an overflowing of inequity gone unaddressed for too long. Sparked by the death of Freddie Gray during police custody, the Uprising said: "Enough is enough." Everyone had something to say about the glaring inequity between white and black people in Baltimore, the rich and the poor. And suddenly the history of our segregated and uneven America broke open, made bare to the eyes of those who have refused or been unable to see it: though how could you not notice? "Negro removal" policies have been under way for decades behind the cloak of redlining, urban renewal, and other government-sanctioned community building that promoted segregation. Put in the spotlight by the murder of Freddie Gray, the politicians stepped up and tried to convince us that things would change. Two years later, there has been little change. Why?
The state of inequality is tremendous in Baltimore, making change seem unattainable, overwhelming. The legacy of this uneven development in Baltimore is known locally as "the white L and the black butterfly". That is, we have a geographic segregation of white and black people that takes the shape of an "L" and a "butterfly." When we map how development is proceeding in the city, it maps predominantly into the white L. When we map where homicides, poverty, and low life-expectancies are, they map predominantly into the black butterfly. Many find these large structural issues overbearing, that these glaring inequities are too entrenched to address. It may even lead some of us to retreat into isolation and not attempt to do our small part for change. Or those with the opportunity to make change happen may ignore these opportunities in favor of business as usual.
Let me give you an example. Our collective, VOLAR (Village of Love and Resistance, a black and brown-led community group in Baltimore), recently attempted to buy the lyceum of St. Wenceslaus Hall to implement our vision for co-operative community-focused development: an intentional residential community for activists based on a love ethic, with offices, incubator spaces, studios for local/historic residents of the area, a commercial kitchen for residents to teach and learn about local cooking, a meditation/yoga space, and a rooftop garden. The archdiocese of Baltimore and the local parish had a choice: to continue development as usual and choose a bidder who would continue to build housing for Johns Hopkins Medical Systems—or to shift away from the ongoing gentrification and displacement that has plagued East Baltimore and support affordable housing and amenities for the local community instead. This was an opportunity for Baltimore citizens to live into that narrative of "change." But instead of choosing change, the Baltimore archdiocese and St. Wenceslaus Parish chose business as usual, neglecting their mission of "social good" and giving into what Pope Francis criticized as the "tyranny of money ."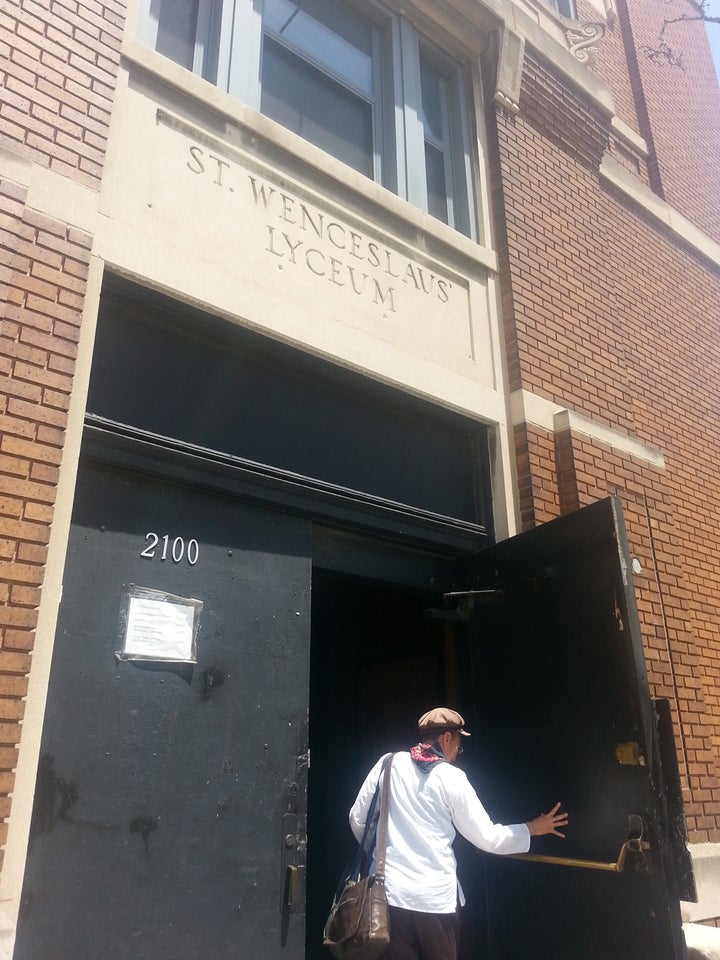 What prevents white institutions from rising up to the challenge of changing the continued segregation of Baltimore and beyond? Fifty years ago the Kerner Commission- The National Advisory Commission on Civil Disorder commissioned by President Johnson in 1967 - issued a report after racial uprising in the 1960s where many Black people again rose up, tired from the way we have built and maintained segregated and unequal communities. The report stated: "What white Americans have never fully understood, but what the Negro can never forget, is that white society is deeply implicated in the ghetto. White institutions created it, white institutions maintain it, and white society condones it." Today white institutions, such as the Catholic church, continue to create and maintain segregated communities that accumulate wealth for the wealthy, through direct and indirect neglect.
Change requires courage. The courage to act with love, in a society colonized by greed and hatred of the other, and non-understanding of ourselves. Change requires the courage to wake up and begin to notice what is happening around us and to see how our daily acts contribute, or not, to change. If the majority of people were not conditioned to believe that white, moderate and market-rate communities deserve more and better resources than people of color and low income communities, we would not have the kind of segregation and inequity of race and class that still persist in cities like Baltimore, St. Louis, Chicago, DC, and beyond. Courage requires that we believe in every human being's right to access what they need to live a safe and healthy life. And this requires that we stay woke.
Armed with this belief, grounded in understanding from self-inquiry, and with the faith that each one of us has the choice to contribute to collective change happening, we can commit to public acts of love: justice. Self-inquiry also leads to an understanding of why we have clung to the historical belief that whiteness and wealth is superior: how does this understanding challenge an ego that has been cultivated to feel superior to others and what does it mean to release these perceptions of superiority? With time and training to look deeply and to understand ourselves, we can begin to see clearly the causes and conditions that have led to inequity and see whether or how we may participate in them. The will and action to change our legacy of discrimination and inequity require a belief that each person and each community should have access to sufficient resources for adequate shelter, food, clothing, and medicines. It's not just institutionalized spiritual traditions that need to embrace this belief—each one of us, regardless of faith tradition, MUST contribute. We can ask ourselves: what does equity look like to me, is equity possible, can I participate in that change, what will I do?
When you notice a construction crane in your community or a building being constructed or rehabbed on your way to work, school, or volunteering, find out who the developer is, what is being developed? If it's housing what type of housing? If it's retail will it be priced for consumers with moderate or low income? Is there gentrification happening in your neighborhood? Notice long-term residents, renters, businesses moving out because their rent went up? Listen to them, find out what you can do to help? Form a group that petitions your city council representative to address increasing rents. Don't wait until people start moving out, act when you hear there will be development happening and find out what the plans are and whether local residents and businesses had a say in these plans. If they didn't, join your neighborhood association to organize the community to be part of deciding on change. Better yet don't wait until you see something happening, be part of the social capital of your community, your neighborhood group or association, and build relationships that will be ready and strong enough to advocate for the kind of city you want to live in. Don't wait for someone to make Baltimore, or St. Louis, or Chicago, or Brooklyn, or DC, or Pittsburgh, or Detroit, etc. the city you want it to grow into. Participate now in courageous change that challenges the status quo, to transform the colonized and exploitative economics that is happening across all cities, and beyond.
On May 15 1911 Baltimore had the 'distinction' of being the first city that established racial housing segregation between blacks and whites, setting the example for other cities to follow. Wouldn't it be great for us to transform this history to become a city that shows what equity and sustainability looks like by de-segregating our neighborhoods of rich and poor, white, black, and other? Can we stay woke long enough to end our history of domination? Are we courageous enough?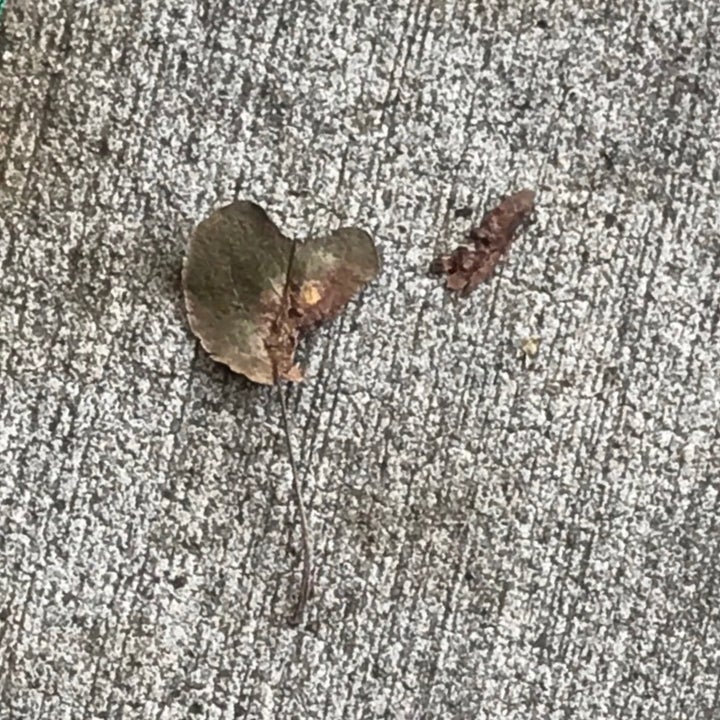 Support HuffPost
The Stakes Have Never Been Higher
Related
Popular in the Community