The romance between Taylor Swift and Tom Hiddleston has been, well, swift. But they've already logged an impressive few thousand miles in their two week courtship. Whether you think it's some kind of performance art or the real deal, their itinerary is top notch. Inspired by the twitterpated pair, let's retrace their steps and chart a similar course. Hey, even if you go it alone, there's lots to love.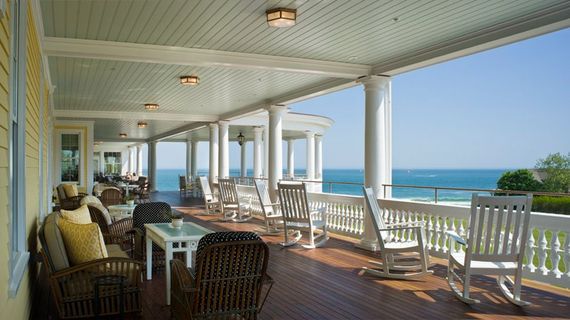 Rhode Island
Not long after the world learned that Taylor and Calvin Harris were kaput, her and Tom canoodled on a patch of Rhode Island beachfront and the paps immortalize it and the celeb rags disseminated it. The pop star has a palatial home there (where later she'd return to host her infamous Fourth of July party #Taymerica), and while her sleepover squad is ever-growing, those few people still not on the list can stay at Ocean House for a similar New England vibe.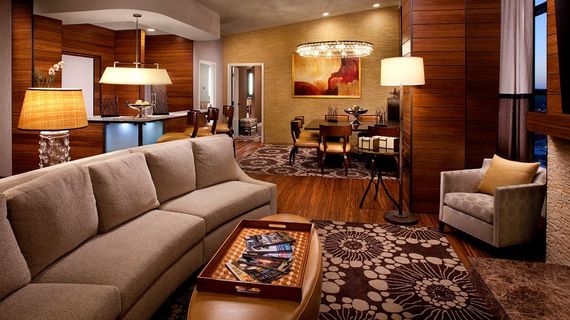 Nashville
Next the pair headed to Taylor's old stomping grounds, Music City, U.S.A, and hit up a Selena Gomez concert, the Country Music Hall of Fame and Adele's restaurant. Taylor apparently owns two homes in Nashville, but for the rest of us there's the Hutton Hotel. The property's Cardio King Suite comes with its own treadmill or elliptical machine, and offers in-room spa treatments--although young love only really has need of the latter.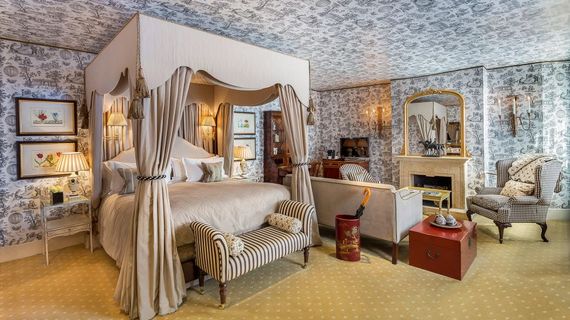 England
Following Nashville, the two crossed the pond to visit Tom's homeland. They were snapped in Suffolk, but as Hiddleston fans or Hiddlestoners know, there's more to explore. London, where he lives is a must, so settle in at The Stafford there, and catch a show at the Donmar Warehouse where Tom's performed. Then train up to Oxford where Tom lived for a time as a young lad and stay at Malmaison Oxford, a prison-turned-hotel that has Crimson Peak vibes.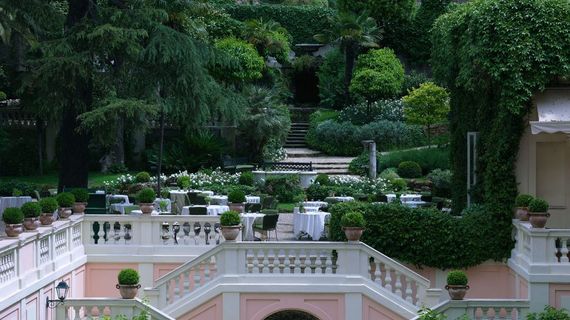 Rome
The road then led to Rome where Hiddleswift toured the Colosseum and Roman Forums before heading back to their room at Hotel de Russie. The property has an extensive garden that's meant for romantic strolls and dinners al fresco. I'm guessing they nabbed the Nijinsky Suite with its spacious private terrace.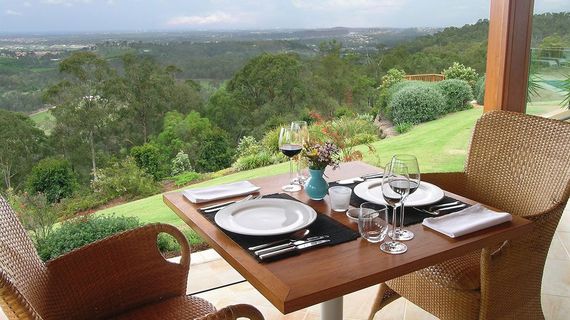 Australia
After their Fourth of July frolic back in Rhode Island, the pair were spotted at LAX. Filming on the next Thor movie has begun on the Gold Coast in Queensland, so it's likely that that's where they're off to next. Booking out the 10-room Ruffles Lodge wouldn't be a bad idea.