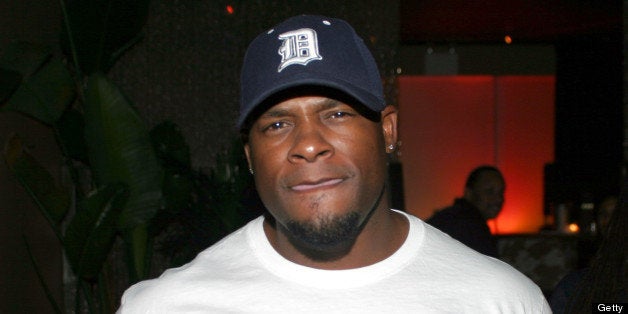 The prosecution of an adult film actor who was sentenced to jail last week for exposing two co-stars to syphilis is rare both within the porn industry and the city of Los Angeles, but not in civil courts across the nation, legal experts said.
And while criminal prosecution has been in place for more than 20 years for those with HIV, some are calling on efforts to repeal those laws.
In April, a lawsuit was filed by a woman in New York against Arnold Simon, a former Calvin Klein CEO and major donor to Bill Clinton, claiming that he gave the woman herpes after the two met through an online dating service.
Attorney Matthew Blit, who specializes in discrimination suits and sexually transmitted disease law, said besides representing the woman in the pending Simon litigation, his firm Levine & Blit also represented a woman in a similar case who was awarded $5 million.
"The law in most states is that a person with an STD must disclose that to their partner before engaging (in sexual activity)," said Blit, whose law offices are in Beverly Hills and New York.
"Most of our clients go the civil route," he said. "But it's a very tricky area because it has to do with the disclosure of medical records and we can face a very big challenge. They are very difficult to win. The facts need to align perfectly."
Attorney Martin Cutler argues the facts did not align perfectly for his client, Jesse Spencer, known in the adult film industry as Mr. Marcus. Cutler said Spencer was caught in the middle of politics.
Spencer was sentenced to 30 days in jail on Tuesday for exposing another to a communicable disease. In addition to 30 days in jail, Spencer also was sentenced to 36 months probation and 15 days of community labor.
Prosecutors said Spencer tested positive for syphilis on July 13, 2012, and received a penicillin shot.
The movie scenes for which he was charged with took place on July 26 and Aug. 7.
Cutler argues that Spencer was clear of syphilis when he shot those scenes.
"My client had a really good defense. He didn't willfully know that he was contagious," Cutler said. "He was not being reckless about it."
Cutler said the prosecution was related to Measure B, the ordinance passed last year by voters that requires all actors working on porn shoots to wear condoms. Cutler believes the attorney's office was using Spencer as an example of why actors in porn movies should wear condoms.
A third actress is suing Spencer in civil court, which will be heard later this month. Cutler said he will defend his clients on the grounds that he was not infected at the time of the movie shoots.
However, Cutler agrees such laws have value.
"It's a good law, because it's good public policy," he said. "You want to prevent people hurting others when they know they have an STD."
But sometimes criminalizing the transmission of a sexually transmitted disease can go too far, as it has with AIDS/HIV, said Scott Burris, professor of law at Temple University. Burris has written more than 100 books, articles and reports on discrimination against people with HIV and other disabilities.
Criminal laws that emerged more than 20 years ago because of HIV/AIDS are outdated and based on misinformation born of fear in those early days, Burris said.
"It's not a misdemeanor, it's a felony," Burris said. "People have received life sentences for spitting at somebody."
The Center for HIV Law and Policy has noted 164 such cases from 2008 to 2013. Just last month, a 25-year-old man was charged with aggravated assault for spitting on a police officer in Texas.
The criminalization of HIV also has become a global political issue, one that President Barack Obama wants to change, because it is unfairly applied in some countries where HIV/AIDS is still a stigma, said.
U.S. Rep. Barbara Lee, D-Oakland, introduced a bill she co-wrote last month asking states to amend or repeal criminal laws that single out HIV-positive individuals.
"These laws are based on bias, not science," Lee said in a statement. "We need to make sure that our federal and state laws don't discriminate against people who are living with HIV. These laws breed fear, discrimination, distrust and hatred, and we've got to modernize them. That's exactly what this legislation would do."
CORRECTION: A former version of this story incorrectly stated that the firm Levine & Blit won a $5 million settlement for a woman suing Arnold Simon. In fact, another woman in another case unrelated to Simon won $5 million. LA Daily News regrets the error.
susan.abram@dailynews.com -- @sabramLA on Twitter ___
(c)2013 the Daily News (Los Angeles)
Distributed by MCT Information Services
Related
Before You Go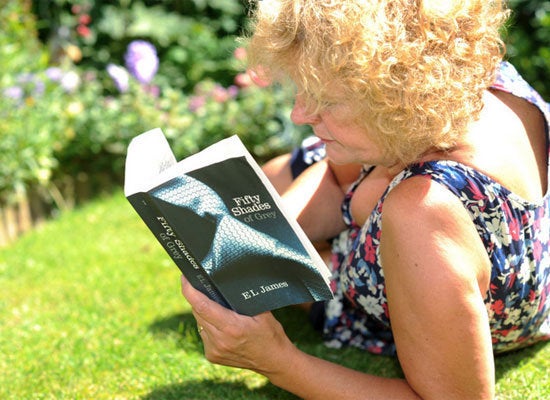 Expert Tips to Improve Your Sex Life
Popular in the Community