Offering retail workers stable work hours significantly improves sales, productivity and customer service, a new study found.
"The Stable Scheduling Study," commissioned by clothing chain Gap Inc., reported median sales increased 7 percent and labor productivity rose 5 percent at Gap stores that allowed workers predictable work schedules during the 10-month study period.
"The results suggest that employers can improve work schedules in hourly jobs and also meet their business goals," Susan Lambert, a co-author from the University of Chicago, said in a statement from the school. The research was published by The Center for WorkLife Law, a research and advocacy organization at University of California's Hastings College of the Law.
The researchers examined 28 Gap stores in the Chicago and San Francisco areas and randomly selected 19 to implement new scheduling rules beginning in November 2015. The remaining nine stores scheduled workers as usual as a control group.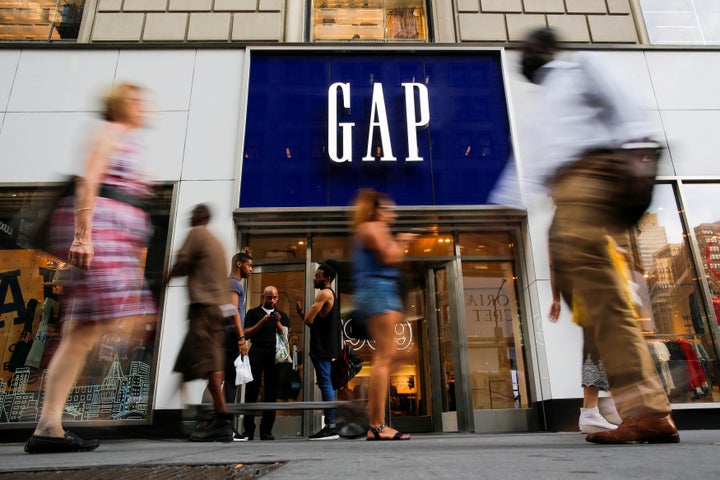 Under the new rules, managers gave workers two weeks' advance notice of their schedules and eliminated on-call shifts. The company banned on-call scheduling at all its stores shortly before the study's start.
Workers during the study were invited to pick up last-minute shifts posted by their manager in a scheduling app, and to post shifts they wanted others to cover for them.
A group of part-time workers with longer average seniority than others, which the company calls "plus associates," were given a "soft guarantee" of 20 or more hours a week as part of the experiment, according to the study.
By the end of the study in August 2016, the 19 participating stores reported sales and productivity increases that amounted to an additional $6.20 of revenue per hour of labor.
"We estimate that shifting to more stable schedules, over a 35-week period, yielded $2.9 million in increased revenues for Gap in the 19 treatment stores," the authors wrote.
"We estimate that shifting to more stable schedules, over a 35-week period, yielded $2.9 million in increased revenues for Gap in the 19 treatment stores.""
The study also found that giving workers consistent schedules led to improved customer service, with them having more knowledge about the store's merchandise. In addition, employees were more likely to report to work on time.
"Inconsistent shifts that have different start times can confuse associates and cause more late arrivals," the study said. A consistent schedule also gives employees a more predictable idea of how long their commute takes.
A majority of the workers in stores participating in the study reported a slight decrease in the number of hours they worked. Roughly half of the workers at the 28 stores that were examined reported they wanted more hours. Only about 5 percent of Gap workers overall are full time, and most of them are sales associates, according to the study.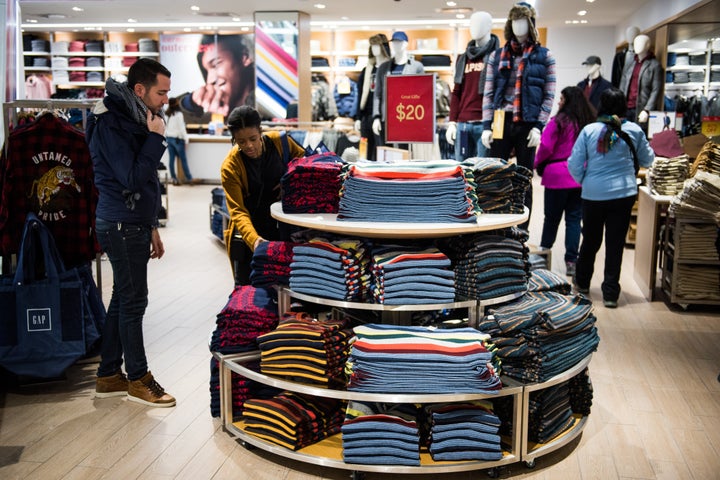 The part-time "plus associates" were the only ones to see an increase in their hours. Retention of these seasoned workers also increased during the study.
The performance improvements likely resulted from store managers disproportionately scheduling their most experienced workers under the new rules, said co-author Saravanan Kesavan, a University of North Carolina business professor.
"It looks like managers did the rational thing — they had to improve stability, and so they picked the more experienced people," Kesavan told The New York Times. "Now you have more experienced people in the store, and the productivity you're seeing increased, leading to higher sales."
Gap told the Times in a statement it has not committed to scheduling changes like those in the study.
The chain will soon begin offering employees use of a shift-swapping app to "help provide additional flexibility to our store employees while ensuring that our stores are staffed appropriately," Gap spokesperson Laura Wilkinson told HuffPost in an email Wednesday.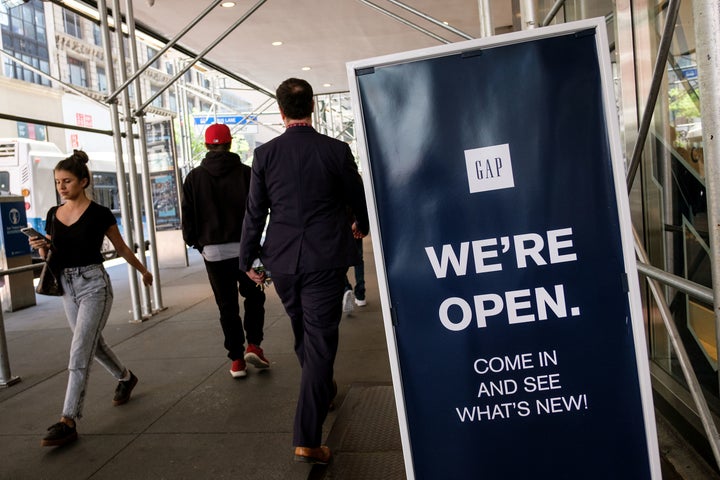 Unpredictable work hours in retail have been a point of stress for workers for some time, and have led to protective laws in some places.
The law requires large businesses to post schedules at least two weeks in advance. Though it doesn't entirely outlaw on-call shifts, it does require employers to compensate employees if their schedules are changed with less than two weeks' notice.
The law affected five of the 28 Gap stores that participated in the study. Two of those five stores were part of the control group, the study notes.
Last year, the Schedule to Work Act was re-introduced in Congress to require U.S. employers to provide work schedules two weeks in advance. The bill cites a 2016 poll that found that more than a quarter of U.S. hourly workers experienced day-of changes to their work schedules.
Popular in the Community