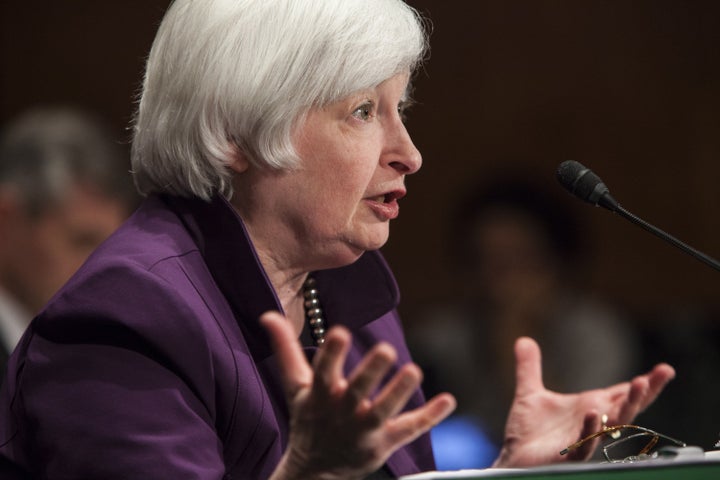 The July jobs report released Friday morning show the economy producing jobs at a steady pace. While the gains increase the likelihood that the Federal Reserve will raise interest rates this year, the lack of substantial wage growth confirms for some economists and activists that a rate hike is premature.
The economy added 215,000 jobs in July, the Bureau of Labor Statistics reported -- lower than the average of 246,000 per month in the past 12 months. The unemployment rate remained unchanged at 5.3 percent.
The disproportionately high African American unemployment rate nonetheless declined to 9.1 percent, from 9.5 percent in June.
Average hourly wages went up by 0.2 percent, bringing net wage growth over the past year to 2.1 percent -- only nominally higher than the rate of price inflation, which as of June was 1.8 percent for consumer goods (excluding energy and food).
The solid, but not stellar, jobs numbers will likely be enough to convince the Federal Reserve that the job market is growing at a healthy enough rate to raise interest rates before the year's end. Analysts are predicting a September rate hike based on the Fed's optimistic July 29 statement, which noted "solid job gains and declining unemployment." July's job numbers are close enough to the average to keep the Fed on course, most economic observers say.
But some -- mostly liberal -- economists and activists have long argued that we are still far from the employment levels needed to spur substantial wage growth across the earnings spectrum. A market that has more workers than jobs is especially harmful to African Americans and other marginalized groups, since they often face discrimination that makes it harder to find work, they note. 
Friday's numbers did much to support their claims.
Limited wage growth in July and a job creation rate that lags behind the growing population confirm that the Fed should wait for more progress before raising interest rates, said Elise Gould, a labor economist at the liberal-leaning Economic Policy Institute. 
"This morning's jobs report is clear evidence that the Fed should continue to hold the line, and let the economy continue to recover before raising rates prematurely," Gould wrote in a statement.
"There's no evidence anywhere - in average hourly earnings, or the employment cost index - of wage inflation," Wolfers tweeted. "It's low and it's not rising." 
Regardless of one's views on a rate hike, the Fed now has more than enough information to make a decision, argues The New York Times' Neil Irwin. "The Fed seems to be gliding toward a rate increase quite soon," Irwin wrote. "If it is wrong -- if rate increases are premature and inflation doesn't return to the 2 percent the central bank targets, and workers never see the meaningful raises they've been awaiting -- then Fed officials will have only themselves to blame."
Calling all HuffPost superfans!
Sign up for membership to become a founding member and help shape HuffPost's next chapter