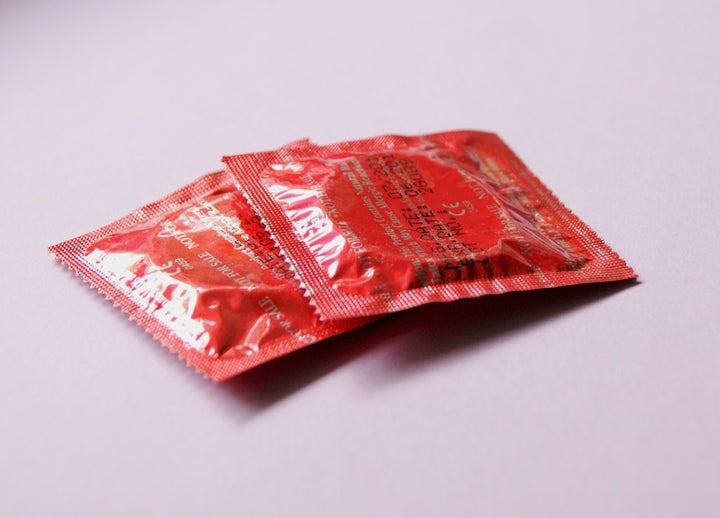 "Sex has become so easy-we don't even have to pay for drinks/dinner." says Chris*, 23, NYC.
"I use a free app to get free ass! It doesn't get any better than that!" says Greg, 29, NYC
"I have sex with plenty of different partners and it's fun. NSA. It boosts my confidence and ego." says Jeff, 31, LA.
Free App+Free Ass=Free STI
As a behavioral scientist, I found these answers typical to what is occurring in today's digital dating world. These statements are representative of what hundreds felt. For some, sex is just an extreme sport. But, compound that sport with risk, like unprotected sex, and you get higher STI/D rates and unplanned pregnancies. Not everyone wants either of those outcomes, so they use protection. But, what happens when your sex partner wants to go stealth mode? Stealthing is the latest sex trend among the hetero community that involves "nonconsensual condom removal during sexual intercourse." defines Alexandra Brodsky in her article for the Columbia Journal of Gender and Law.
It's not exclusive to the hetero community, in the gay community, stealthing or "gift-giving" is the practice of transmitting HIV from positive men to negative men. "Please don't infect me." is a common plea for men who want to remain negative. It's not just about male dominance, it's about what I call the "predatorial type". One that seeks out unsuspecting prey and manipulates them by capitalizing on their vulnerabilities for the predator's selfish gain. Their exertion of a false sense of power masks their own weakness and self-hatred. They resent and admire their prey because they embody what they wish they could be.
What drives the behavior for the hetero community? According to Dr. Robert Glatter, Emergency MedicinePhysician at Lenox Hill Hospital and Assistant Professor at Hofstra Northwell School of Medicine, "The men in online chat forums brag about having the right to "spread their seeds," feeling a rush when they first carry out their trickery and assault. There is even a "how to" guide that is displayed in one online forum."
Hmmm. When did we move to an STI/D free society? Because last time I looked at my Millennial Virus Study (2016), I found that 50% were aware of STI/D risk, but all were unaware of the recent CDC report that states "ages 15-24 make up just over one quarter of the sexually active population, but account for half of the 20 million new sexually transmitted infections that occur in the United States each year."
According to a study conducted by Downing-Matibag & Geisinger (2009), "nearly half of participants were unconcerned with contracting a sexually transmitted infection from [unprotected] penetrative intercourse during a hookup." One possible theory that we can extrapolate from that data is that perhaps condom negotiation may NOT be a priority topic of discussion for either party. Especially for women.
So, even when some women were able to stress the importance of protection for herself, when she wanted to prevent the transmission of disease, and/or she wanted to plan her pregnancies; she still gets disempowered? Wow! But you know what solution is empowering? The Female condom.
The other possible theory is that perhaps those that are stealthing women are STI/D + males who are aware of their status and are "gifting" disease to unsuspecting women as a form of vindication for themselves. Since there are latent disease manifestations for many of the STDs for women, one doesn't have to worry about immediate reaction to the exposure to risk.
*For confidentiality purposes, all names have been changed.
Related
Popular in the Community