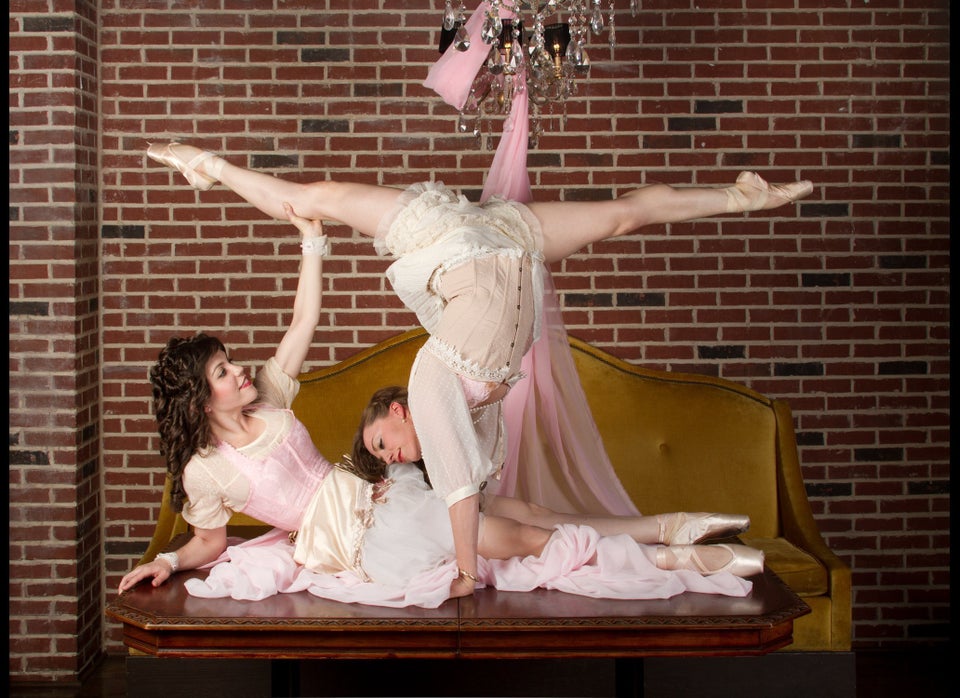 Steampunk Ballet
WASHINGTON -- An aviator in toe shoes whirling around to the music of Edward Sharpe. Two young women in love, dancing on a table. Headlamps. Somersaults. A hot air balloon. These are among the eclectic elements that will appear onstage when the Capital Fringe Festival presents "Flight of Fancy," a "steampunk ballet" from MOVEius Dance.
The show is the brainchild of choreographer Kathleen Howard. An accomplished dancer who also works as an animator, Howard said she hopes to celebrate creativity by incorporating many different arts forms into the show.
Tying it all together is the steampunk genre, which embraces futuristic fantasy with a Victorian style.
"There's a sense of possibility, of people using their minds to come up with things, even if some are wacky," Howard told The Huffington Post. She envisions steampunk as a battle against homogenization, and the characters in her ballet are all defiantly unique.
The loosely-defined storyline in "Flight of Fancy" follows an enterprising young woman known only as "The Aviator," an Amelia Earhart-style figure who embodies human ingenuity. The Aviator travels through a drab, conformist landscape, bringing joy and rebellion to everyone she meets.
The choreography is a melange of different forms, including classical ballet but also more modern, free-flowing styles. And unlike many traditional ballets, where the set consists of a flat background, Flight of Fancy allows its dancers to interact with their environment, including leaping onto tables and jumping on sofas.
The MOVEius company also incorporates contemporary music that reflects and entwines with the storyline. Indie classics from Arcade Fire and Lykke Li make an appearance, as do the Kinks and Florence and the Machine.
Howard sees the incorporation of modern music as one way to appeal to new audience, including people who might be intimidated by traditional ballet.
"We need to find ways to open up to new audiences. Bringing in [popular] music is one way to do help people get over that initial wariness of ballet," Howard noted. More importantly, she wants the ballet to uplift and enlighten viewers.
"There are so many depressing modern pieces out there. I think we've all had our fill."
Related
Popular in the Community