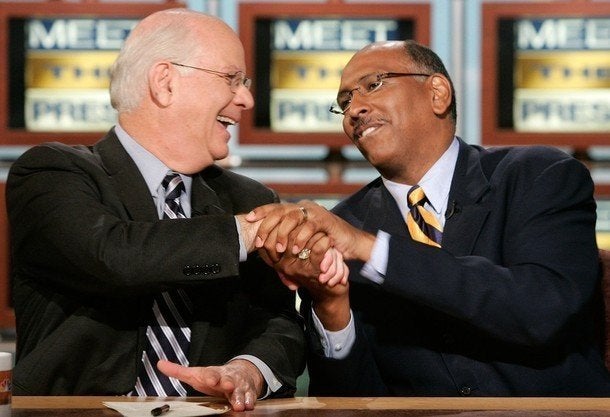 CALLER: It's just like the LA Times said last year, or two years ago -- he is the magic Negro.

STEELE: Yeah he is -- [laughter]. You read that too, huh?

CALLER: Oh yeah. I read that too. And even when things go wrong, he still manages to come out smelling like a rose.

STEELE: Well, yeah. And it's because he's getting unprecedented coverage -- cover -- by the media.
Steele's amused reaction is somewhat surprising. When former RNC chairman Chip Saltsman released a CD including a parody song "Barack The Magic Negro" in January -- inspired by the same LA Times article -- Steele said it "doesn't help at all ... it reinforces a negative stereotype of the party." Saltsman withdrew from the race to remain chairman in the wake of the scandal.