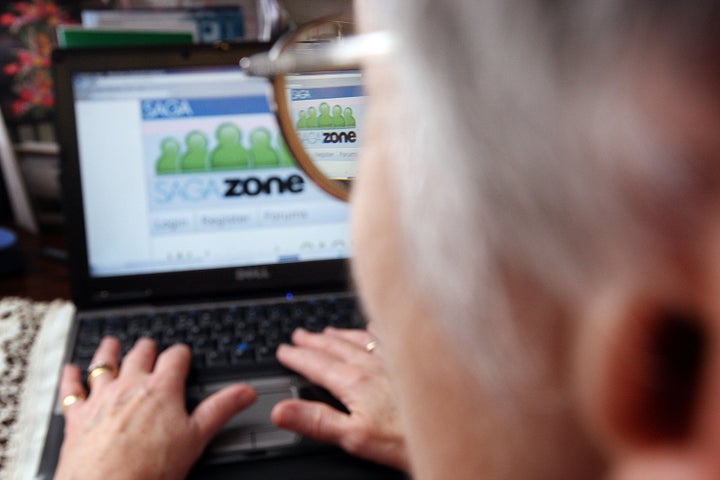 The Chicago law firm Steele Hansmeier PLLC has dropped its case against the San Francisco Bay Area-based grandmother who was sued for allegedly downloading pornography from a BitTorrent site, according to SFGate.
The Huffington Post reported about the case in July, when the 70-year-old woman, who asked to remain anonymous, received a threatening letter from the law firm, suing her for illegally downloading pornography — a crime she claims she didn't commit. According to TorrentFreak, the firm offered to settle for $3,400 from the woman. Now, she no longer needs to worry about the fees or the case.
"It's such good news as this lawsuit has been hanging over my head," said the woman in an interview with SFGate. "But at the same time, there's a certain bitterness about the whole thing."
The woman expressed her disgust with the law firm when the suit was first filed. "It smacks of extortion," she said. The woman claimed that she had never downloaded pornography and that she had never heard of a BitTorrent. Her wireless Internet service was not password protected.
But John Steele, a partner at the prosecuting lawfirm, slammed her defense, stating that anyone who fails to secure their Wi-Fi is "as responsible for the subsequent crimes or tragedies as a parent who leaves a loaded gun within the reach of a 3-year-old."
SFGate reported that, after taking her story to the press, the woman received a letter from the law firm stating that it was dropping the charges against her, claiming that it had found the actual person responsible for the downloads and denying that the publicity had influenced the case.
But the woman disagreed. "They had an unwinnable case and I called them on it," she said to SFGate. "And I hope other people do, too."

Calling all HuffPost superfans!
Sign up for membership to become a founding member and help shape HuffPost's next chapter