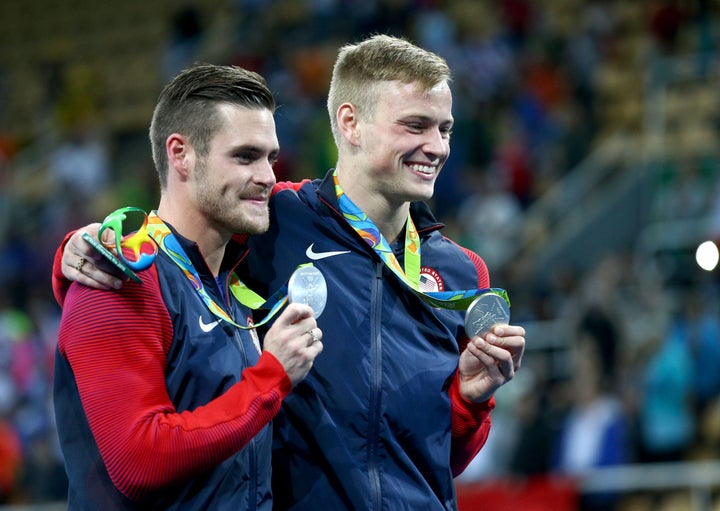 U.S. diver Steele Johnson won a silver medal Monday in Rio de Janeiro with teammate David Boudia for men's synchronized 10-meter platform diving. For Johnson, it was the final step to overcoming a horrific head injury he endured seven years earlier while practicing his diving. The injury nearly cost him his life.
On Jan. 21, 2009, a 12-year-old Johnson was at Indiana University practicing what is now his favorite dive: a reverse three-and-a-half somersault in the tuck position, according to the Washington Post. Suddenly, his head hit the concrete platform. Johnson lost consciousness and plummeted 33 feet into the pool. He landed on his head, which caused his scalp to become "ripped in half," according to Johnson's account of the injury in a video posted on the seven-year anniversary of the fall.
The young diver's coach, John Wingfield, jumped into the pool to save him. Johnson explained in his video that Wingfield had to hold Johnson's head together to prevent him from bleeding out and from chlorine seeping into the wound, which could have caused brain damage.
"With the amount of blood that I lost, it's likely that I could've died," Johnson said in his video. The diver was immediately taken to a hospital, where he received staples in his head, but was not required to spend the night. Astonishingly, doctors only diagnosed him with a minor concussion.
After the incident, Johnson was close to never diving again. "If I was maybe a centimeter closer to the platform, I could've fractured my skull," he said. "If I was going at a faster rate hitting the water, I could've torn more of my scalp open."
Though he was lucky to only receive staples in his head, Johnson has since felt the more serious effects from the gruesome injury. He revealed in the video that he has since struggled with his memory, both short- and long-term.
"I have so many issues with trying to think of things, trying to remember things," Johnson explained. "It's hard for me to remember people's names when I meet them for the first time."
However, Johnson would not let the injury destroy his love for diving. According to the Washington Post, Johnson was back on the diving platform a mere month after the incident. He continued to work on his dive and continued in his sport, earning national titles and continuing to dive as a student at Purdue University.
After winning his silver medal, Johnson talked about how easy it could have been for him to walk away from the sport he loves.
"When something like that happens in your life, a near-death experience, you don't know where you're going to be going with your life," Johnson told Team USA reporter Rebecca Harris. "I could have stopped diving, I could have gone back to middle school and just been a normal kid and played different sports like football or soccer."
Instead, Johnson turned any fears and anxieties into motivation, which followed him all the way to the podium.
For more Olympics coverage:
Related
Before You Go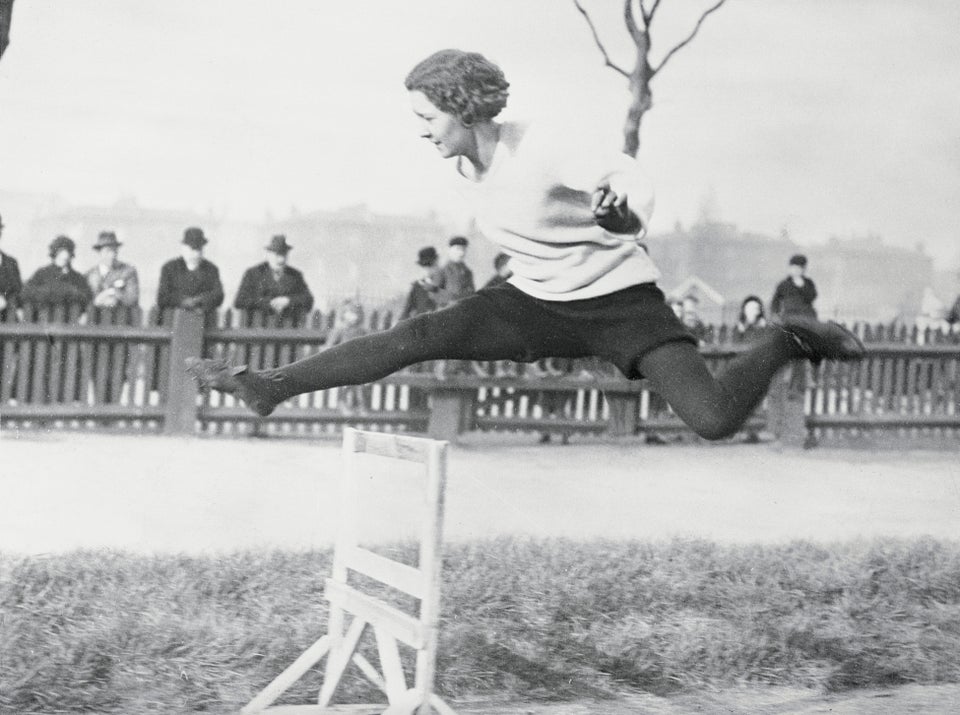 The Olympics Throughout History
Popular in the Community