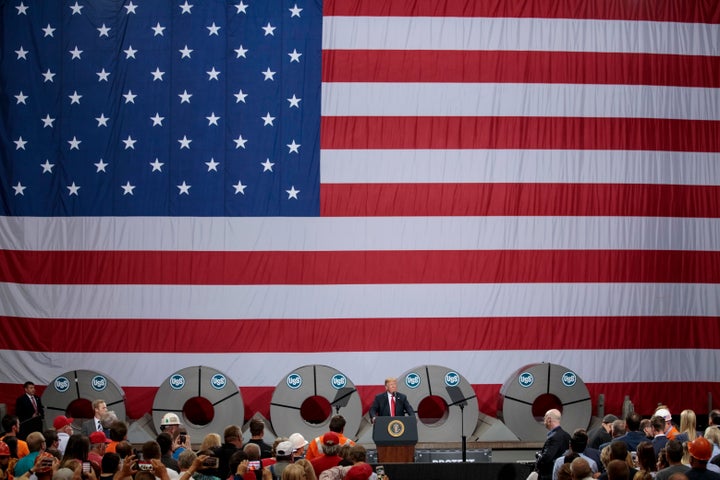 Disgruntled steelworkers say they're not the ones benefiting from the industry's gains, however.
This week, 15,000 members of a major steelworkers union unanimously voted to authorize a nationwide strike at plants operated by steel giant ArcelorMittal if negotiations over new contracts flounder. The vote follows a unanimous strike authorization made by 16,000 U.S. Steel workers this month.
Together, ArcelorMittal and U.S. Steel account for nearly 25 percent of U.S. steel production, The Washington Post reported. A strike by workers at either or both companies would deal a major blow to the industry, which the Trump administration has sought to bolster by imposing tariffs on steel and aluminum imports.
Leaders of United Steelworkers , the union representing workers at both ArcelorMittal and U.S. Steel in the contract talks, said a strike is very likely.
"If I had to put a number on it, there is a 90-percent chance" of a strike, Thomas Conway, the union's international vice president, told the Post on Tuesday. "Our people are [angry]. They understand the risk of this and what it means for their families."
Workers at both companies say they want a bigger portion of the windfall that their firms have reaped in recent years. Even before Trump's tariffs, the U.S. steel industry had been enjoying strong growth. And since the president's protectionist measures, the Luxembourg-based ArcelorMittal, which has mills in several states including Illinois and Indiana, and Pittsburgh-based U.S. Steel have reported surging profits (even as other American companies, hit hard by Trump's trade conflict, have struggled to stay afloat).
Steelworkers at the two firms say they have not benefited from these corporate gains, however.
"Top company officials [at U.S. Steel] have given themselves more than $50 million in pay and bonuses since 2015 while the hourly workforce has not received a wage increase over the same period," the union said in a statement this month.
The union said in a recent memo to workers that ArcelorMittal was making "huge profits and at the same time demands the lowering of our standards of living."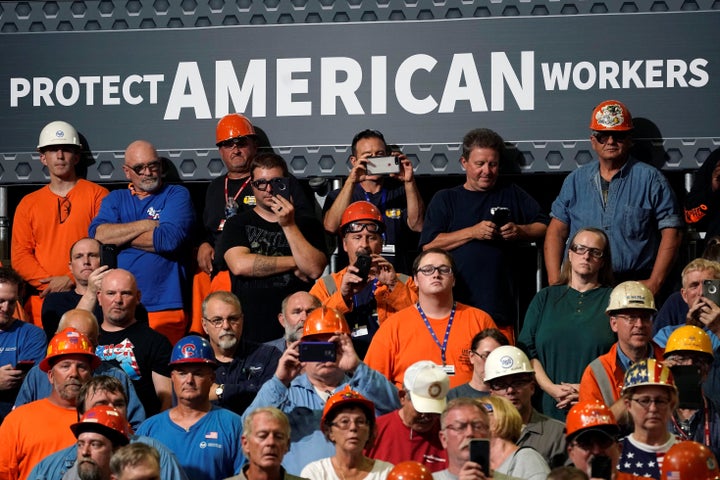 The union says ArcelorMittal is seeking concessions from workers despite recently reporting its highest quarterly profit in seven years.
Under the company's current proposal, workers "would be making 72 cents less an hour" because of concessions, which include increased insurance costs and the elimination of a bonus program, Pete Trinidad, a member of the union negotiating team, said this week.
"I don't know what the company's thinking, but we're fed up," Trinidad told the Northwest Indiana Post-Tribune. "We're asking for a fair contract. The company can afford it."
Popular in the Community