"Beautiful," Gabbana wrote in post, while also thanking FLOTUS and including the hashtags "DGWoman," "MelaniaTrump and "MadeInItaly."
Both praise and criticism of the designer quickly followed.
One follower who disliked the photo wrote, "The LGBT community have been fighting so hard against these people for their rights. How can you. Unfollow, boycott."
Gabbana, who is openly gay and has been criticized by LGBT publications for his support of the Trumps in the past, fired back in Italian, writing "vai a cagare," which translates to "go to hell." A spokesperson for Dolce & Gabbana said the label has no comment.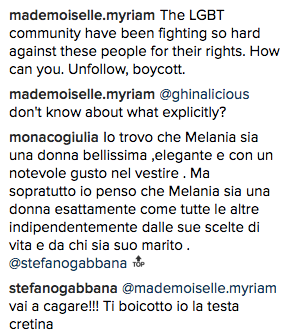 He also told a few other followers to "go to hell" in Italian.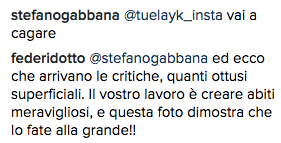 When another user said the photo made Gabbana lose both a follower and an admirer, the designer simply responded "i don't care!! Really."

Gabbana, who admitted in the comments that he manages his own Instagram account, defended dressing Melania, writing in Italian that the picture didn't have anything to do with policy or politics.
Despite the criticism, the majority of people writing on Gabbana's account praised the designer for posting the photo of Trump.
"It's funny that the people that comment on the politics don't even have an idea what they are talking about! She wears your clothes beautifully!" one commenter wrote. Another added, "Love this post! So many people hating her because of her husband and you just showed respect for her like a woman deserves. Congratulations!!! I am obssessed with @dolcegabbana and now even more! So much love!"
When one follower wrote, "Sad when a gay designer doesn't care about other groups being repressed," Gabbana responded with a confusing comment, writing, ""Dont call me gay please!! I'm a man!!! Who I love its my private life [sic]."
Still, the controversy over Gabbana's photos and comments haven't kept the designer from posting photos of the Trumps.
The HuffPost Lifestyle newsletter will make you happier and healthier, one email at a time. Sign up here.
Before You Go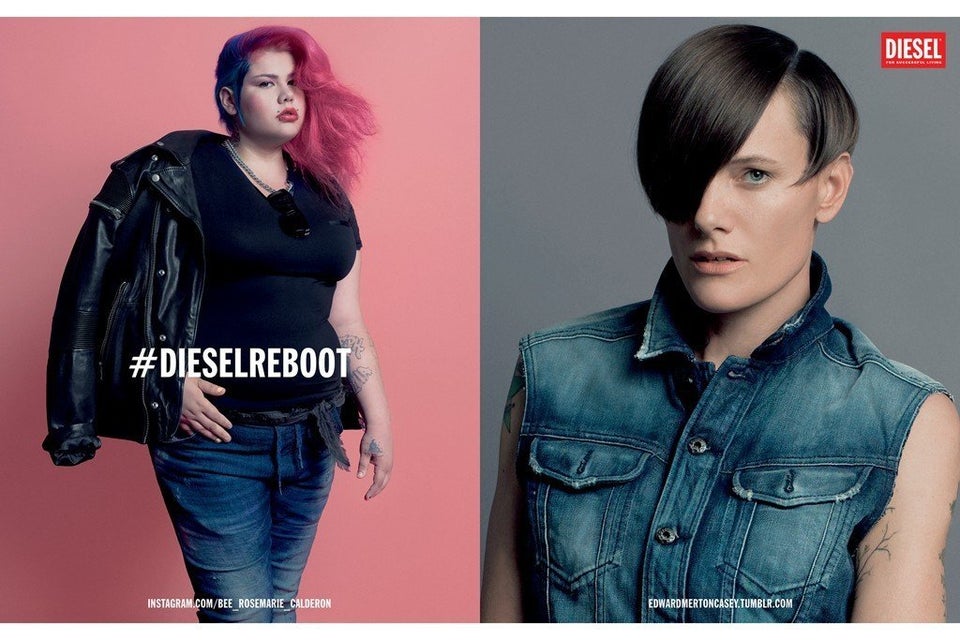 103 Controversial Ads