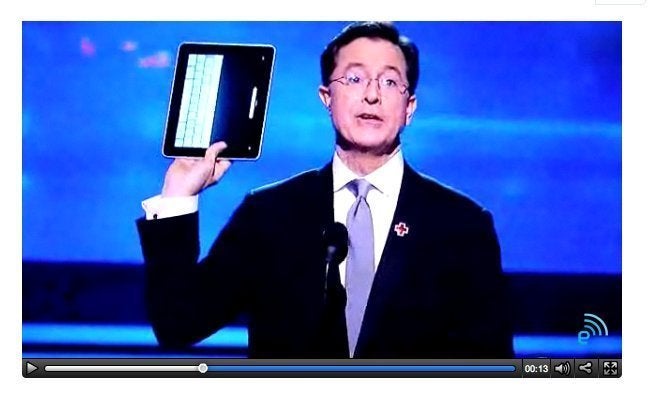 Stephen Colbert has an iPad!
While announcing the winner for 'song of the year' at last night's Grammy awards, Colbert stunned the crowd of celebs by pulling out the new Apple iPad.
'And the nominees are,' Colbert began, then fumbled around in his pockets for an envelope and asked, 'I'm sorry, where's the list?'
He turned around. 'Oh I remember,' he told the crowd. 'It's on my iPad.'
'Jay-Z did you not get one of these in your gift bag?' he teased the star. 'Am I cooler than you?
Check out Colbert's iPad cameo in the video below. Jay-Z cracks up, Nicole Kidman cracks a smile, and Colbert's daughter assures him an iPad still doesn't make him look cool.
WATCH:
Related
Popular in the Community