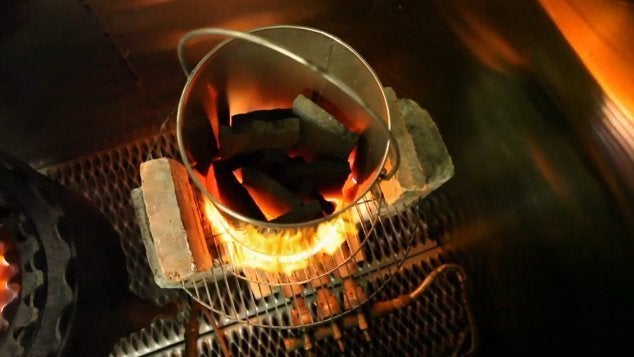 Hundreds of years ago, people made beer by throwing hot lava rocks into a brew kettle.
The transference of heat would raise the temperature past the boiling point, resulting in a different kind of beer than the kind we drink today.
This process -- formally known as Stein Brewing -- was phased out as beer-technology progressed, but Brooklyn's Sixpoint Craft Ales has brought the ancient method back, and the product can now be tasted at The Modern.
Reviving Stein Brewing was not easy, however; The Great Brewers blog describes:
"The entire staff at the Modern was behind the experiment, and psyched to see it happen. The only problem was Shane and David had no idea how to pull this off, as there was no manual on how to properly make a stein beer. This style of beer had been defunct for several centuries, and there was no written record on how stein beers were actually made."
Take a look at how Sixpoint overcame the obstacles below:
Popular in the Community