Stein Hoff left New York City on May 15 in a rowboat, hoping to cross the Atlantic in 90 days ― a daring stunt only a handful of brave adventurers have achieved.
His journey ended Aug. 6, after a fierce storm left the 70-year-old Norwegian stranded 850 miles out at sea.
Hoff was rowing to the Isles of Scilly in England as a tribute to a similar journey made in 1896 by George Harbo and Gabriel Samuelsen ― the first people to row across the Atlantic.
Hoff's 24-foot boat was equipped with GPS navigation, a water filtration system, and solar panels to keep the electronics charged.
"Many times I thought that little cabin was to become my coffin as the boat was knocked-down and rolled over numerous times," he wrote, according to Ripley's.
"My boat was thrown around and about so violently a couple of times so that it pounded into the sea with loud thumping noise and vibration. I thought it might split. But it did not […] There was tremendous damage to my equipment. All oars cracked and floppy, one broke completely and was washed away."
Hoff sent off an emergency signal that was picked up by Norwegian officials and Her Majesty's Coast Guard. The Ludolf Oldendorff, a cargo ship, was only a few hours away and rescued him.
Hoff was still battered and bruised when the ship docked in Quebec nine days later. He has since been reunited with his family.
Although he won't be continuing the rowing part of his trip, Hoff still plans to visit his original destination, the Isles of Scilly.
"It is a sort of pilgrimage, I suppose," he said. "But Isles of Scilly is also a charming and fascinating place. After that, I can return to more normal life again in Norway."
Before You Go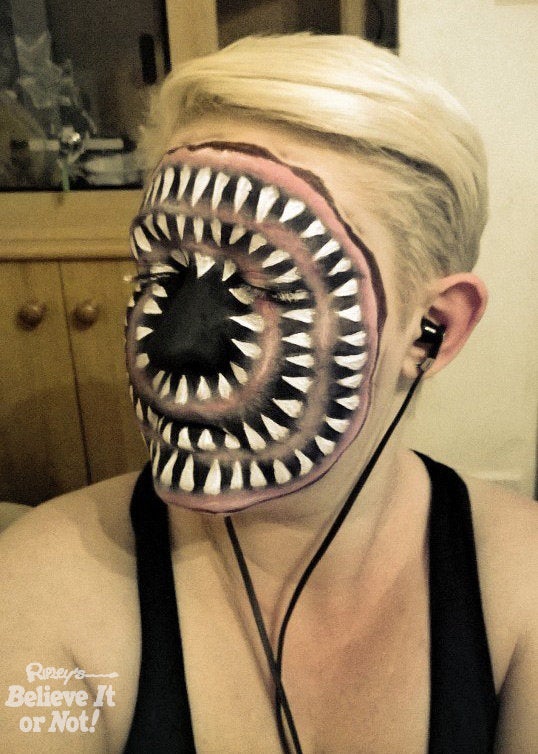 Ripley's Believe It Or Not! Eye-Popping Oddities
Popular in the Community