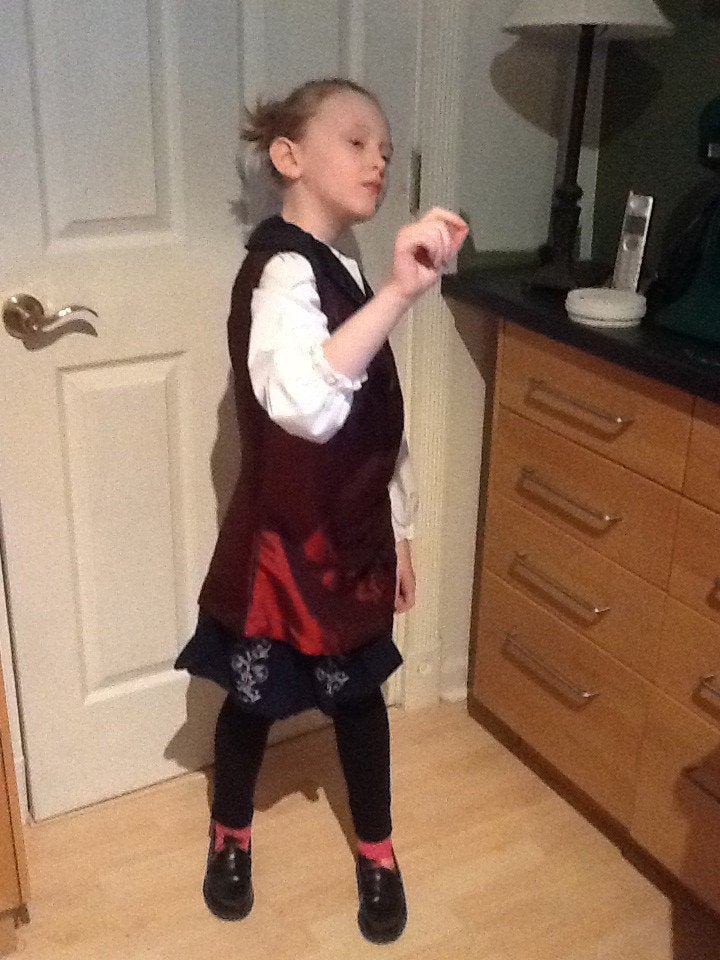 And to think, most of us can't even match our socks in the morning.
She's been coming to class as a different persona every day since the second day of second grade, when she showed up dressed as Laura Ingalls Wilder.
See Some Of Stella's Costumes: (Story Continues Below)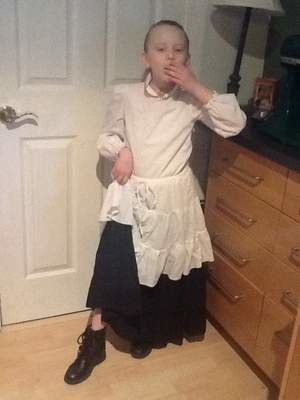 Stella Ehrhart
Stella gets most of her costume ideas from her book, "100 Most Important Women of the 20th Century," though she has also dressed as women from further back in the past, like Emily Dickinson and Harriet Tubman.
When she deviates from the historical theme, her costumes have included Hermione Granger, the school principal, and her aunt Pam, a police officer.
The eight-year-old managed to get through the entire second grade with no repeats, but this year she is re-using some old ideas.
The girl's parents, who are both theater professionals, say they play no part in giving their daughter costume ideas or creating the costumes themselves. Instead, they are simply supportive of Stella's creativity.
Stella's family may be the converse of Dale Price's. Over the course of a 180-day school year, the father of three dressed up in a ridiculous costume every school day, solely for the purpose of embarrassing his high school-age son while he waved goodbye at the boy's bus stop.
Related
Popular in the Community