As the pride of the British fashion industry, Stella McCartney seemed like a perfect fit to design the London 2012 Olympic uniforms.
Unfortunately, some Brits seem less than pleased with the artistic license Stella took. The kit (that's British for uniform), unveiled on Thursday, features a spin on the Union Jack, rendered blue and white and wrapped around the bodice. It is intended to be a stylish upgrade for the flag, McCartney told the BBC:
"Something that was very important to me was to try and use that very iconic image but to dismantle it and try to soften it, break it down and make it more fashionable in a sense."
That meant taking out the red. And, as it would happen, lots of people are big fans of red.
Some Facebook fans (or non-fans) had equally dismayed reactions. "If there wasn't "Great Britain" across the top, I'm not sure I would be able to guess which country they're from," wrote one on Adidas' Facebook page. Another added, "Hideous. Just strengthens the case for Scottish Independence! Britain is neither great nor united." On Stella McCartney's Facebook page, one "fan" commented:
"an absolute disgrace .... you should be ashamed and embarrassed at that abomination ... the GB flag is RED white and blue, NOT blue, grey and blue ... typical self centered artist trying to 'be different' rather than designing for the purpose. Stella McARTney hang your head."
It might be hard for Americans to understand the degree of ire the uniforms have incited. But as the Daily Mail points out, the three elements of the flag -- the red cross, the white X and the red X -- are there to represent England, Scotland and Ireland, respectively. Given the political nature of the design, the push back shouldn't be too surprising.
Thank you for your great points on the Team GB kit. My intention was to keep the language and strength of the Union Flag, but to use it in a more delicate way. If you look at the history of Team GB kits, it is the most prominent use of the flag and the color red since 1984. It's not a conventional way of looking at the flag, but one still interprets it as the Union flag.
Check out photos of the London 2012 kit and tell us your thoughts in the comments!
CORRECTION: An earlier version of this post incorrectly attributed the different colors of the UK flag.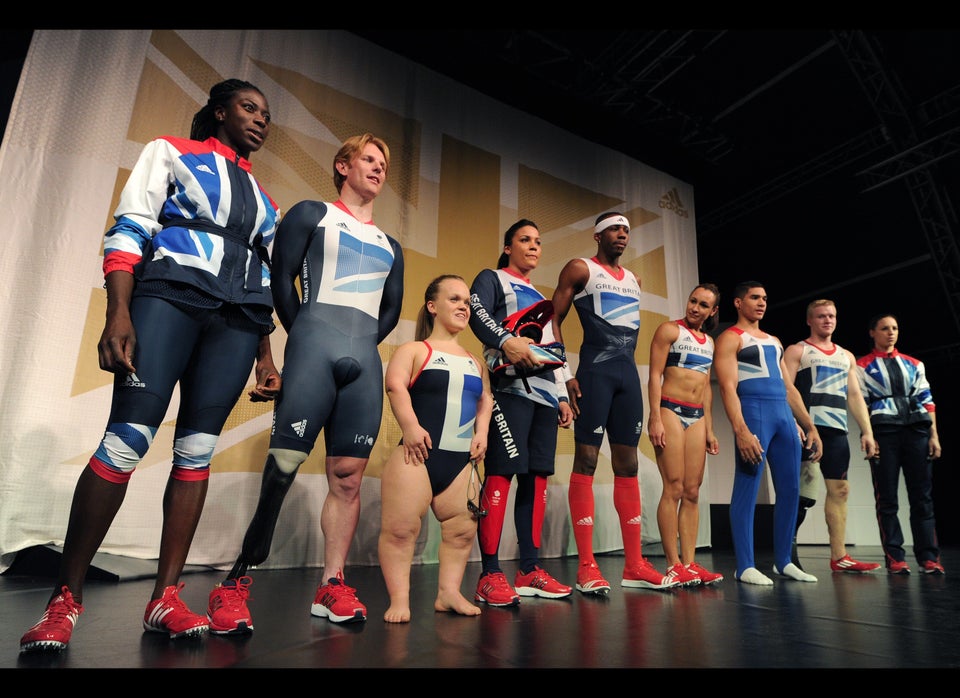 Stella McCartney Olympic Uniforms