Famed for her commitment to animal rights and a vegetarian lifestyle, British fashion designer Stella McCartney is taking her activism one step further by appearing in a PETA video looking into the leather industry.
"As a designer, I like to work with fabrics that don't bleed; that's why I avoid all animal skins," says McCartney in the video. "Please join me in exploring the huge variety of fashionable shoes, belts, purses, and wallets that aren't the product of a cow's violent death."
Leather sourced from developing countries such as India and China may have come from animals who experienced untold suffering—such as being dismembered while they're still conscious—since animal welfare laws there are either non-existent or not enforced. Stella avoids financing any of this barbarity by refusing to wear the skins of tortured animals.
The video's release comes just days ahead of New York Fashion Week which kicks off on Feb. 9. And while PETA had wanted to broadcast a short version of the video inside taxis during Fashion Week, the company that handles taxi videos refused.
See some of PETA's most memorable anti-fur ads in the slideshow below (WARNING: Some images may be considered EXPLICIT and NSFW):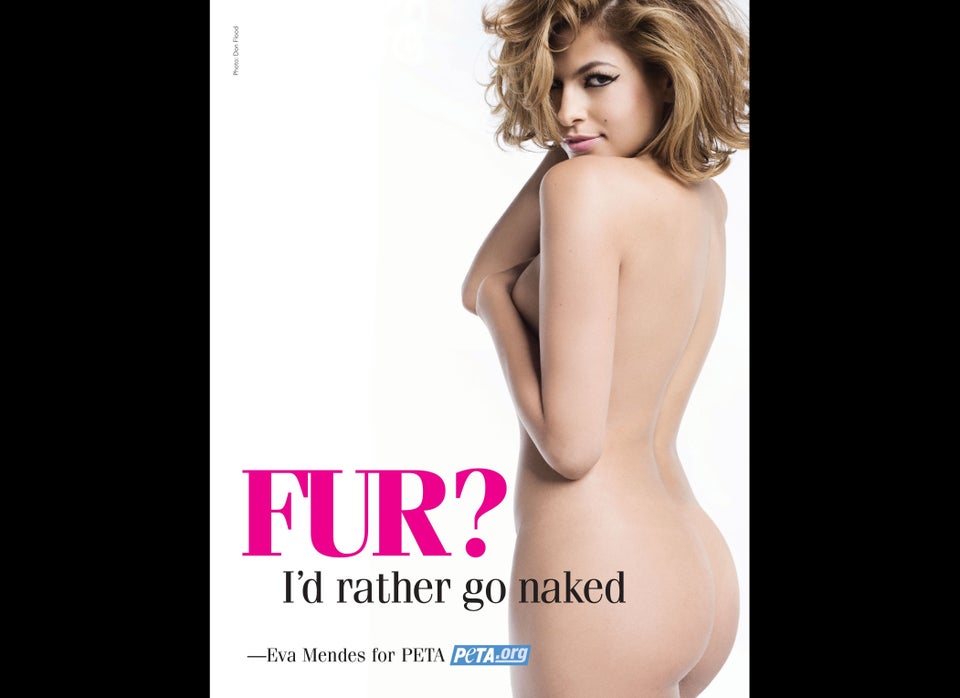 PETA Anti-Fur Ads
Popular in the Community