Sanitation is a story that is often untold. It tends to be the elephant in the room during conversations about global issues; silenced by cultural taboos and disgust, despite the fact that of the 7 billion people in the world today- everybody poops. According to UNICEF and the World Health Organization, approximately 2.6 billion people in the world today do not have access to toilets, and many practice open defecation -- or going to the bathroom in full view of other people -- which leads to a host of both mental and physical health problems. The fecal waste often times contaminates local water sources leading to the spread of WASH (or water, sanitation, and hygiene) related diseases costing the lives of about 4,000 children every day.
In 2011, as a freshman at the Georgia Institute of Technology (Georgia Tech), I attended a conference, and my eyes were opened to the enormity of this problem. I was listening to a dynamic speaker, Susan Davis, founder of Improve International, who spoke candidly about the extent to which the global WASH crisis has created health inequities around the world-particularly in developing countries. Her speech captivated the attention of my 18 year old self as she revealed that pubescent girls in the developing world often times drop out of school because their schools lack toilets. The information churned in my head as I realized that many girls are hindered from advancing their education because of the lack of something we often times take so much for granted- a safe and hygienic toilet. The anger and discontent that was spurred from that knowledge catalyzed the work that I do today.
I am now an alumna of Georgia Tech, an internationally renowned STEM university, and I earned a Bachelor of Science in Industrial Design, a degree rooted in engineering thought processes and hands on building. But beyond my degree and the prestige that my alma mater boasts, that 2011 conference and the words of Susan Davis truly transformed my life as I pivoted from worrying about design aesthetics to focusing my education on helping to solve social impact related issues with design thinking. Over the course of my collegiate career, I immersed myself further into the social sector via humanitarian oriented programs to better understand how to promote and produce sustainable projects in the developing world, while simultaneously founding my social startup, Wish for WASH, LLC- an organization that seeks to bring innovation to sanitation through culturally specific research, design and education. An interdisciplinary team of students and recent graduates from Georgia Tech have helped propel this company forward, and we have recently produced our first professionally manufactured prototypes.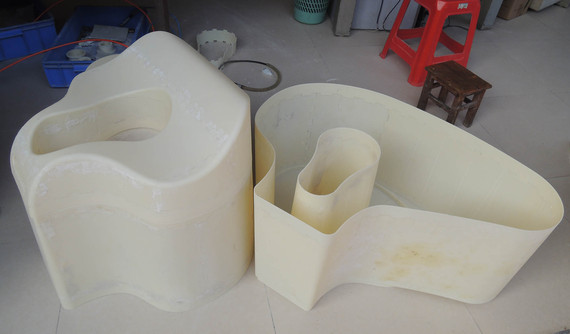 In summer 2014, our team participated in a multi-agency pilot to assess toilet designs in a refugee camp in northern Kenya after being the first all-female team to win the Georgia Tech InVenture Prize Competition, the largest undergraduate invention competition in the United States. After assessing user feedback and incorporating incredible 'IDEO formulated' human centered design principles, we have redesigned our Safichoo Toilet system and are preparing to launch a beta pilot in Lusaka, Zambia in 2016 (more of which can be found on our current Indiegogo page)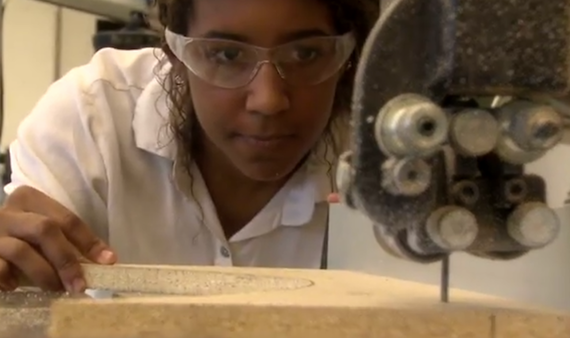 My passion for toilets is weird, but it is also necessary because social impact designers, engineers, coders and makers are essential in creating products and services that innovatively advance mankind. However, beyond just WASH, my journey has led me to put out a call for more people from STEM fields to pursue social entrepreneurship and work in the social sector. In a world suffering from extreme poverty, malnutrition, violence, and inequity, we need more doers, creators, and makers working in this space in tandem with the policy makers, international development officers, and business professionals to create holistic and interdisciplinary solutions to more effectively make sustainable change. My generation, building on incredible learnings from generations past, has an increasing need to do work that leaves a lasting impact on the world in the most sustainable, solution oriented way possible. This is evidenced by the rise of incredible millennial run social organizations such as Code4Rights, Sanivation, LuminAID, TOHL, and Embrace in addition to many more. These organizations highlight the fact that Gen Y is seeking to do more that create socially oriented products and services but is also very actively testing the waters for different 'for profit for good' business models such as B-Corps and hybrid models. Because significant money is required upfront to manufacture and iterate new physical product designs, technical and product driven companies may benefit from avoiding the classic 'non-profit' status sought by traditional social enterprises and according to Harvard Business Review "selling equity to mission aligned investors [may make] good sense" via impact investing depending on the situation. In addition to these entrepreneurial ventures, many existing humanitarian organizations have a need for socially minded makers such as UNHCR's Innovation team.
As a recent college graduate and blossoming social entrepreneur, I have a lot to learn; but for now, I stand by my call to my fellow STEM colleagues. You are needed at the table and in these humanitarian discussions; we need rapid prototypers, coders and engineers in addition to people with business acumen in these global conversations to help create the innovative solutions that will genuinely improve the lives of those who suffer most from systemic injustices and disparities. We need you to see this sector's work as a valuable way to make the most out of those strenuous and costly degree programs. As a Georgia Tech graduate with a heart for humanitarian work, I know first-hand that increasing STEM professionals in the social sector will have a vital role in helping make our world a more livable and just place for everyone. Join me in answering the call.
Related