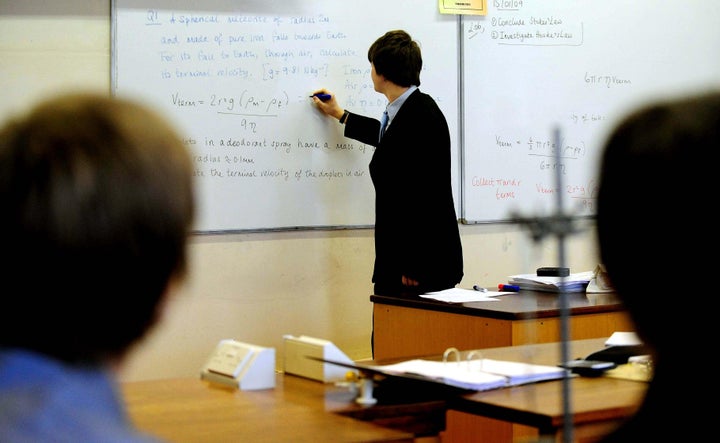 Editor's Note: This post is part of a series produced by HuffPost's Girls In STEM Mentorship Program. Join the community as we discuss issues affecting women in science, technology, engineering and math.
There is one intentional action we can take to help our youth better understand STEM and follow its path to learning and leadership in the 21st Century.
If we can change the conversation in our schools about STEM, we can heighten student interest in it.
How can we change the conversation?
We can change the conversation by using our words; by intentionally using words that inspire.
Words not only describe the work we do; they paint a verbal picture of what we expect and envision. When speaking to students about STEM, our words must do three things:
Be Specific -- They must extinguish ambiguity and deepen the understanding and definition of STEM.
Be Vivid -- Don't just describe what girls can do in with STEM; paint a picture of who they can become.
Be Audacious -- Young leaders and learners are waiting for the invitation to be part of something big; something that matters. Let our words invite them.
We currently talk about STEM in this way: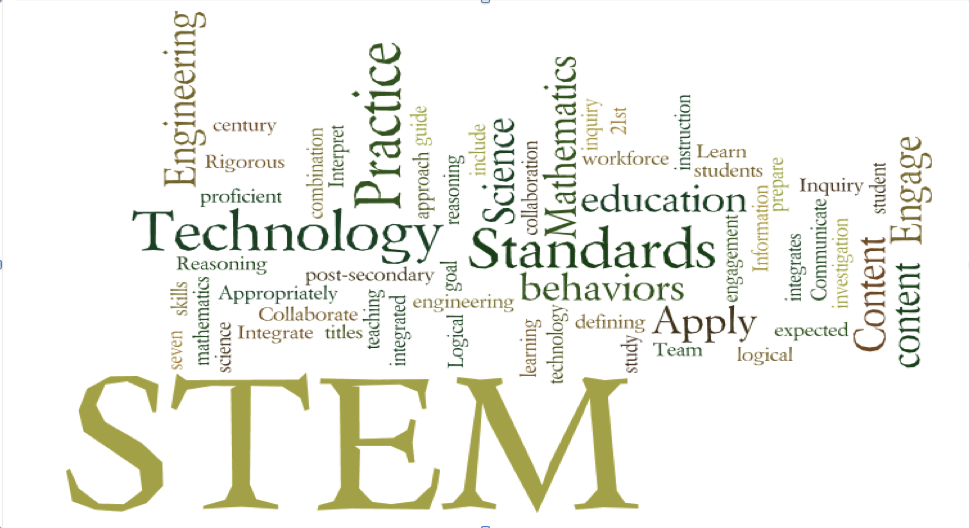 We Need to Talk about STEM in this Way: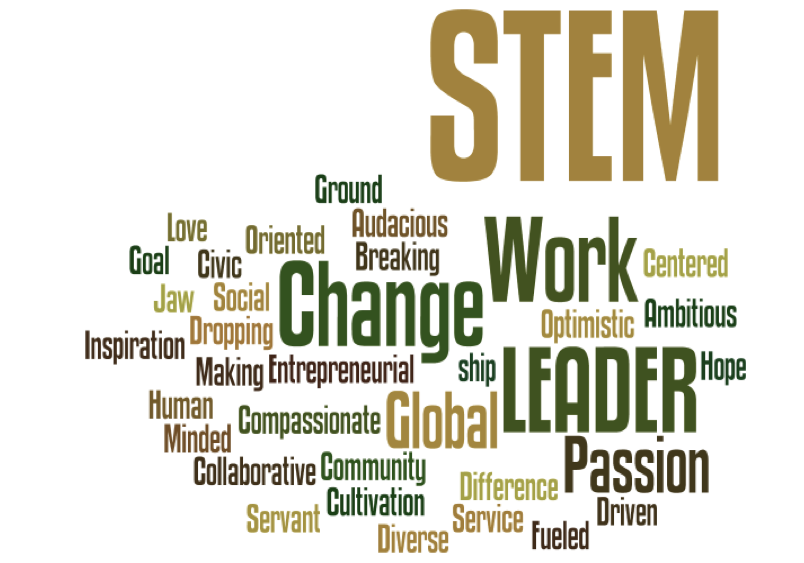 The new words invite young people into the conversation as creators, not consumers. We engage with them as learners and leaders. We transform them into powerful agents of hope and inspiration.
Goal Oriented
Diverse
Global
Service
Servant ship
Hope
Inspiration
Optimistic
Passion Driven
Passion Fueled
Human Centered
Global, Civic, Community Minded
Cultivation
Compassionate
Love
Difference Making
Collaborative
Social
Ambitious
Audacious
Entrepreneurial
Groundbreaking
Jaw Dropping
The intentional words we choose make the "why" for STEM exist and the love for STEM sustainable. In future discussions on STEM in education, let's choose our words intentionally.
The next time students file into your classroom, let's give them words to which they can tie their aspirations. Then, let us stop and listen to the students who choose to share with us their dreams of changing the world.
"I want to show people what a difference one person can make. If someone, because they heard about me, or met me, decides that they can be a change too, then it will spread from me, to that person, to another person and so on."
- Mallory - Student member of Futuristex PLN, Founder of Project Yesu (@ProjectYesu), Clarksville, TN
Please add your words to the list in the comments below or share them with me on Twitter @angelamaiers using the Hashtag #STEM #HuffLive
Let's see where our discussion takes us as we tackle the challenge of recruiting and improving the top talent and leadership in the fields that will determine the future.
Popular in the Community