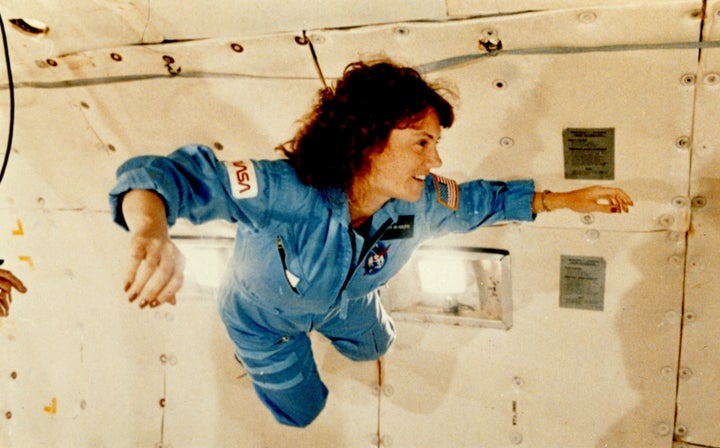 We were there once -- making a decision about which career path to choose can be a source of great anxiety, especially in tough economic times like these. But having someone on your side to coach you through, and give you practical advice without judgement can make all the difference in the world.
That's why we want to invite young women interested in science and engineering (like you!) across the U.S. to join our STEM (science, technology, engineering, and math) mentorship program.
Among wealthy nations, the United States ranked 23rd in science and 31st in math in standardized tests. Our high-school seniors competed poorly in advanced math and physics. We rank 27th in college graduates with degrees in science and math.
Moreover, women represent 50 percent of the American population and capacity for innovation, but represent only 24 percent of the STEM workforce, according to the Association for Women in Science.
Here at The Huffington Post, we believe a more diverse group of scientists in STEM is necessary for our nation to stay competitive, and push the boundaries of innovation. That's why we want to extend a digital helping hand to the future female leaders of STEM.
Join us in our new STEM mentorship initiative, in which we connect high-school- and college-age girls with an interest in science and engineering to female leaders in these fields.
Want to know what gets an analytical chemist fired up about her work? Want to learn how the developers of sites like Facebook and Twitter got where they are now? Maybe you've been taking apart cars since you were 10, and you aspire to become an automotive engineer. Or perhaps you wonder what it's like to work with monkeys and rats as a technician in a neuroscience lab. Whatever curiosities strike you, our STEM mentors (in any and all fields) are here to help you explore your interests.
Based on an application in which you tell us your background and specific science interests, we will pair mentees with an appropriate female scientist/engineer or science writer. From there, it's up to you how much or how little you use the resource at your fingertips. We strongly encourage that you e-mail, video chat, and by any means pick the brain of your selected mentor as much as possible. We'll also invite you both to blog about your experiences for The Huffington Post -- we want to hear what it's like to be in your shoes at this pivotal stage in your career.
Apply here by filling out the Google form provided. At this time, we are only accepting applications from female students ages 14-21. We will be accepting applications starting now through January 31st.
If you are interested in participating as a mentor, please fill out this form.
Looking forward to hearing from you all.
The Geek Girls of HuffPost
Popular in the Community