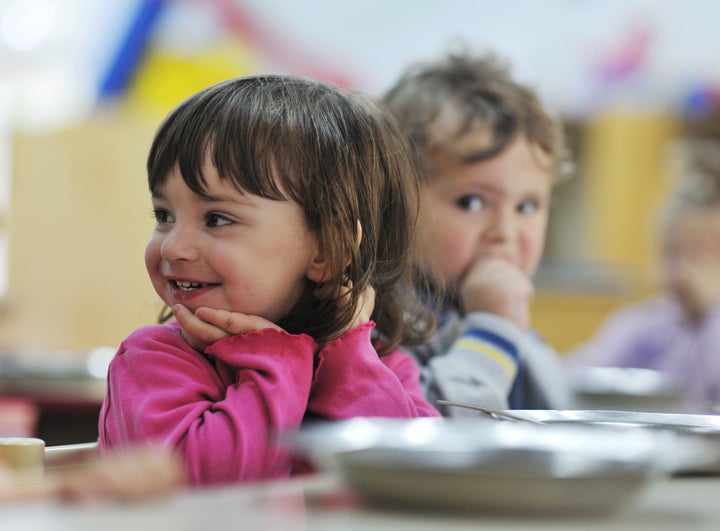 As we watch our children go back to school this time of year, we have great hopes -- but also some fear -- for their future. Unemployment in the United States is at 8.1 percent and the economy continues to struggle. We worry about whether our children will be able to find a job, much less a career that challenges and excites them. We worry about whether they will have the skills they need to compete in an increasingly technical global economy.
In order for our children to succeed in these challenging times -- and for society to benefit from their potential -- it is vital that students learn how to connect what occurs in the classroom with their lives and the world outside of the classroom.
One way to do this is by encouraging independent hands-on research. Creating and conducting their own experiments allows students to explore topics that interest them. Interested students are, in turn, more motivated and successful. A 2009 study conducted by researchers at Purdue University found that 8th graders who were taught about human impacts on water quality through a hands-on learning method, as opposed to only the textbook and lecture method, showed higher comprehension of the concepts, particularly among those students where English was not their first language. Experimenting expands a student's understanding and appreciation of science and its role in society and innovation. Taking that experimentation a step further and participating in events such as science fairs helps students develop vital skills, not only in science and math, but in communication and other aspects of "emotional intelligence" that are applicable in their current classes and also in their future lives and careers.
Society for Science & the Public has seen this formula work for eight decades, since our first Science Talent Search in 1942, then known as the Westinghouse Science Talent Search. Alumni of the competition, now the Intel Science Talent Search, have gone on to win the Nobel Prize, the Fields Medal, and other world-class scientific honors. They have become doctors, engineers, researchers, and programmers. However they have also gone on to success in business, law, the arts and government; launched companies, created revolutionary products, and promoted education and other social benefits in the nonprofit sector.
Encouraging students to explore new ideas can lead to increased confidence and competence in the science, engineering, technology, and math (STEM) fields. STEM skills remain in high demand in the workforce and are useful in technical and non-technical careers. Nurturing these skills will help today's students find satisfying careers and solve issues plaguing humanity across generations.
I recently enjoyed the privilege of announcing the 30 finalists of the Broadcom MASTERS national competition for middle school students. These students were selected from a pool of thousands of applicants from across the United States. Later this month these young people will compete in a week-long series of interviews and challenges for over $100,000 in awards. I look forward to watching each of them present their independent research and collaborate with each other to solve problems throughout the week. Perhaps more important, I look forward to watching them grow in the years to come, and seeing where their scientific minds take them.
However, students generally do not and cannot create learning environments conducive to scientific research on their own. To foster a successful learning environment, it is vital to provide teachers with the support and resources that allow them to implement, expand and maintain independent research programs in their communities. To this end, SSP offers, with the generous support of Intel, the SSP Fellowship. Each year, ten teachers are selected to receive funding and technical support to implement and/or expand a research program at their under-resourced schools for up to four years. Fellows have already created research opportunities for students in underserved communities, seen their students win local and regional science fairs (qualifying to attend the Intel International Science and Engineering Fair), and developed ongoing partnerships in their community, including with police departments, hospitals, zoos, and local colleges.
We need continued and creative ways to reach and support students interested in participating in scientific research, and teachers willing and prepared to go the extra mile to inspire the next generation of researchers.
This support must come not just from organizations such as SSP or just from the government, but from a coalition of parents, teachers, school systems, government, non-profits, companies, and community members. We must all continue to support and promote independent scientific research in order to create a generation that can address and solve the problems of tomorrow.
So as you watch your children, or those of your neighbors, adjust to their first days of school, take a moment to consider how you can support them, their teachers -- and the future of science.
Related
Popular in the Community