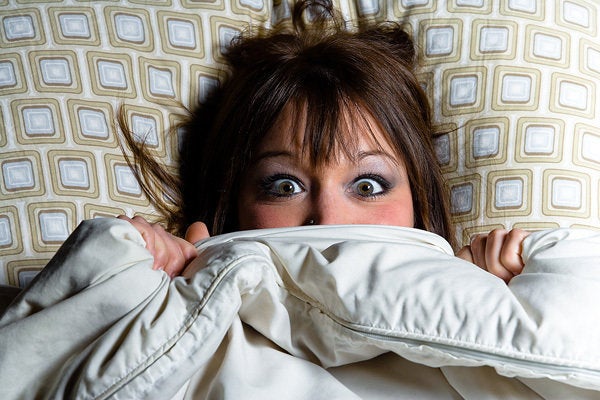 Wikipedia describes Stendhal's syndrome (or hyperkulturemia) as:
"A psychosomatic illness that causes rapid heartbeat, dizziness, fainting, confusion and even hallucinations when an individual is exposed to art, usually when the art is particularly beautiful or a large amount of art is in a single place."
The syndrome is named after the 19th century French author Stendhal (pseudonym of Henri-Marie Beyle), who described his experience with the phenomenon during his 1817 visit to Florence in his book Naples and Florence: A Journey from Milan to Reggio.
Stendhal recounted: "On leaving the Santa Croce church, I felt a pulsating in my heart. Life was draining out of me, while I walked fearing a fall."
It wasn't until more recent times that a Florentine psychiatrist, Dr. Graziella Magherina, labeled the phenomenon "Stendhal's Syndrome" having treated many patients with similar symptoms. Magherini wrote a book on the subject, La Sindrome di Stendhal, where she looks at over a hundred case studies.

While I don't know if it would qualify as Stendhal's Syndrome, I did burst out crying in front of a painting years ago, at LACMA here in Los Angeles (that just doesn't have the same ring to it as the Uffizi in Firenze).
It was an emotionally difficult time in my life and the painting was an early Kandinsky, Lady in Moscow (below). That black blob hovering over an otherwise normal, happy-looking scene did me in. Embarrassed, I made a beeline to the nearest restroom until I could get myself under control.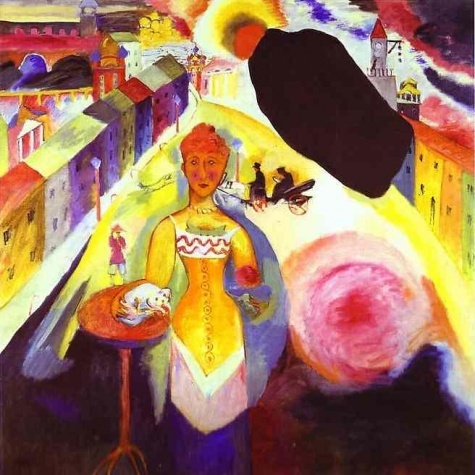 Wassily Kandinsky, Lady in Moscow, 1912, Stadtische Galerie im
Lenbachhaus, Munich, Germany
Anyone else dare to admit to such 19th century hysterics? Let me know.
Double Rainbow/Donald Judd Mash-Up
Speaking of art and hysterics, thanks to artist Susanna Dadd for sending me the following hysterical video:
Related
Popular in the Community