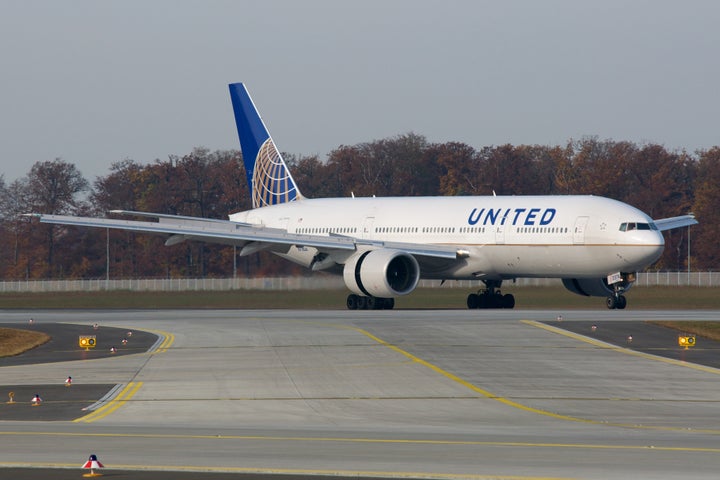 It appears that few if any companies have learned much from Uber's most recent PR disaster. This time, United Airlines—specifically a gate agent and the person who tweets for them—have created a thunderstorm of controversy over two girls who wanted to board a flight while wearing leggings.
Shannon Watts, Founder of Moms Demand Action, a grassroots army working to end gun violence in America (but not to end gun ownership), didn't know when she posted her first tweet on Sunday morning to United that she was about to unleash a backlash of media attention and a surfeit of opinions.
"My husband and I were off on a much-needed week away," said Watts in a phone interview earlier today. I witnessed a really strange situation while we were waiting at our gate: a gate agent was barring two girls in their early teens from boarding a United Airlines flight Sunday morning from Denver to the Twin Cities because the leggings they were wearing were considered "improper." They also singled out another girl, roughly 10 years old, for wearing leggings."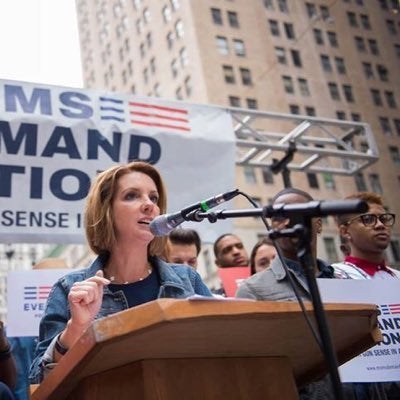 Watts wanted to know if this was a new standard practice. Without missing a beat, she took to Twitter, asking United to clarify their policies and regarding the dress code enforcement as sexist and hypocritical:
1) A @united gate agent isn't letting girls in leggings get on flight from Denver to Minneapolis because spandex is not allowed? — Shannon Watts (@shannonrwatts) March 26, 2017
2) She's forcing them to change or put dresses on over leggings or they can't board. Since when does @united police women's clothing? — Shannon Watts (@shannonrwatts) March 26, 2017
As the situation unfolded, United Airlines proceeded to tweeted back to her and to others: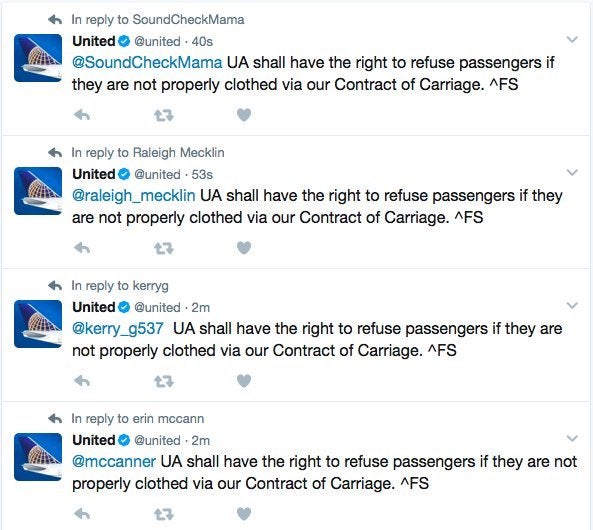 This tone deaf response from United's twitter account unleashed the kind of national attention that only Twitter can produce: celebrities, reporters, annoyed individuals—the whole Twitterverse suddenly exploded and "leggings-gate" was born within hours of Watts' original Tweets.
"I'm a frequent traveler and a mother of four daughters," said Watts. "We often live and work in yoga pants. How is it that the father — who was wearing shorts — was allowed to board the plane showing so much leg? How many times has United stopped young boys or men for "improper" clothing?"
Watts feels strongly that policies like this one suggest a misogynistic society. One that encompasses a "huge problem with inherently disadvantaging women and girls. Regardless of the intention, if this is United Airlines policy as the rep on Twitter claims, it's sexist and sexualizes young girls. She's got a point.
Do you remember the man who, last December, made the news when he spent five hours on a plane in his boxer shorts? If not, read on.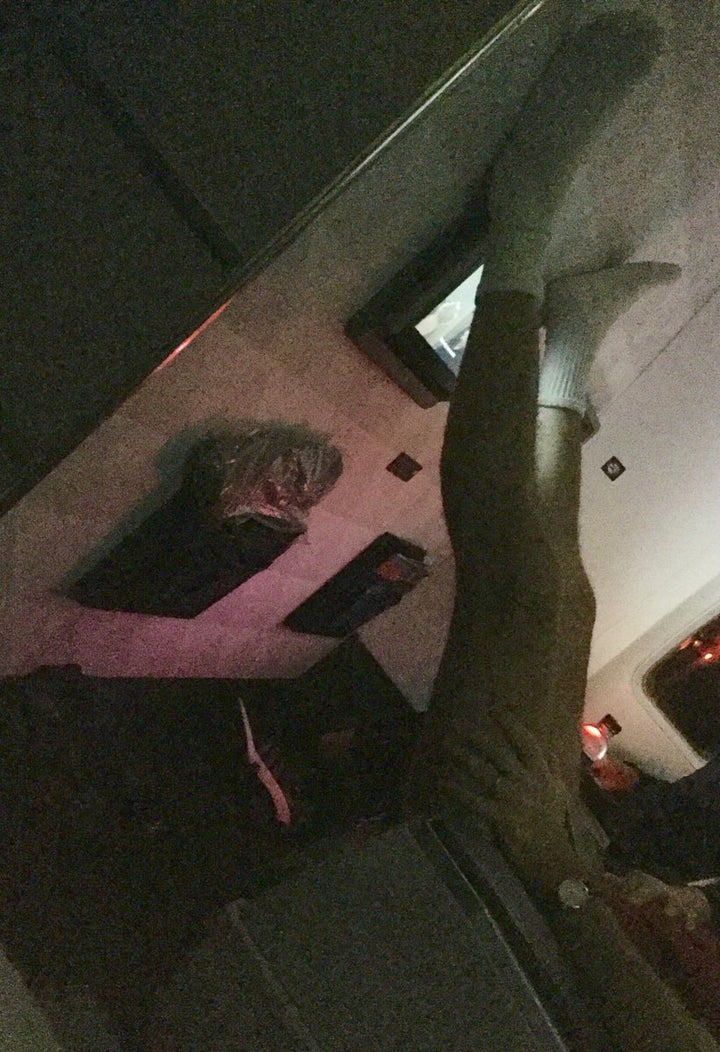 Watts also feels—and I wholeheartedly concur—that it adds to the travel stress of the people who were trying to board, as well as others on the plane and even to those who witnessed it. During a time when everyone is already concerned about terrorist attacks on planes, we hardly need this kind of nonsense from gate attendants.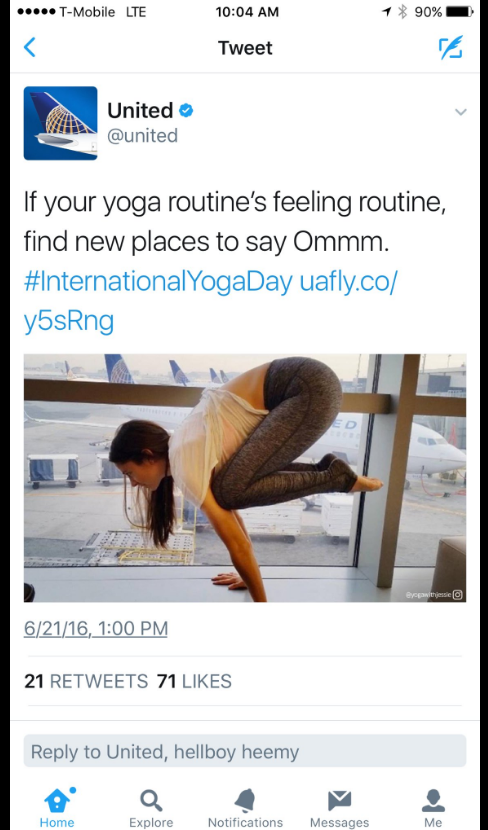 Let us take a moment to explain today's news:

We care about the way we present ourselves to you, our customers, as we believe that is part of the experience on board our flights. One of the benefits of working for an airline is that our employees are able to travel the world. Even better, they can extend this privilege to a select number of what we call "pass riders." These are relatives or friends who also receive the benefit of free or heavily discounted air travel – on our airline as well as on airlines around the world where we have mutual agreements in place for employees and pass riders.

When taking advantage of this benefit, all employees and pass riders are considered representatives of United. And like most companies, we have a dress code that we ask employees and pass riders to follow. The passengers this morning were United pass riders and not in compliance with our dress code for company benefit travel. We regularly remind our employees that when they place a family member or friend on a flight for free as a standby passenger, they need to follow our dress code.

To our regular customers, your leggings are welcome.
Few critics appeared to be satisfied with this and the company has been targeted by scores of angry and mocking tweets, including from celebrities like the model Chrissy Teigen and the actor LeVar Burton. :
@united @PattyArquette Friendly Advice, United: No one is nearly as offended by a little girl in spandex as they are by this situation. — Nick Bolton (@NickBolton13) March 26, 2017
I have flown united before with literally no pants on. Just a top as a dress. Next time I will wear only jeans and a scarf. — christine teigen (@chrissyteigen) March 26, 2017
I appreciate that United swung into damage control as soon as they became aware of what was going on. But as usual, companies seem not to be interested in addressing issues until the water is rising over the heads.
To their credit, the company has largely confirmed Ms. Watts's account earlier in the day in a response to her on Twitter, but that did little to mollify public concerns. They also stood firm as to their policy, but explained that family members flying on United, according to the airline's social media account, were "United pass travelers," which refers to an employee standby status that is subject to a separate set of rules and guidelines, including the dress code.
"It's not that we want our standby travelers to come in wearing a suit and tie or that sort of thing," said Jonathan Guerin, a spokesman for United. "We want people to be comfortable when they travel as long as it's neat and in good taste for that environment."
But others had pointed out discrepancies, citing examples when United appear to have had no issues with display women in leggings and yoga attire. United's reply to this on Twitter was not in line with Mr. Guerin's statement:

Meantime, "leggings-gate" continues unabated. One can only wonder how the powers that be will handle this PR mud pie going forward. And I can only wonder if the person who Tweets for them might be signing up for unemployment very soon.
Calling all HuffPost superfans!
Sign up for membership to become a founding member and help shape HuffPost's next chapter
BEFORE YOU GO