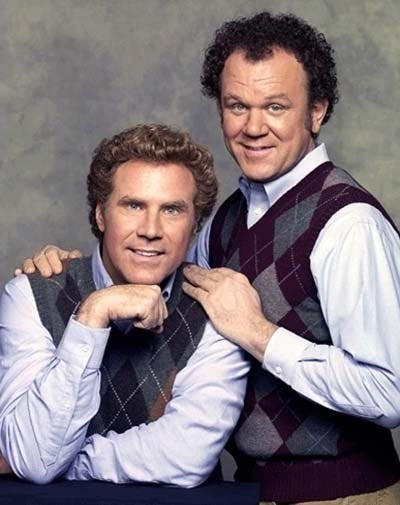 With speculation -- and anticipation -- building over the past year, John C. Reilly gave a small, cautious boost of hope for those hoping for a sequel to the 2008 comedy, "Step Brothers."
"We met a couple times, and we're starting to think of ideas and the studio wants to do it," Reilly told The Huffington Post of a second installment of his cult classic comedy with co-star Will Ferrell. "And if we can come up with a good script -- that's a tall order though, it's a pretty beloved movie, and we don't want to screw it up. So if it's worth doing, we'll do it."
Director Adam McKay spoke last month about some potential ideas for a sequel, which he said could involve the two stars having grown up and had kids before being knocked back down to levels of vast immaturity. But it's important to note that Reilly signaled that studio Columbia Pictures is behind a sequel; the same can't be said for Universal's stance to a second "Anchorman," another proposed Ferrell movie sequel.
But Reilly isn't absolutely committing to doing the film; in light of recent sequel flops, he said he wouldn't want to disappoint fans with a subpar second effort.
"It's very common with sequels," he said. "You don't want to be that movie, that sequel that everyone feels let down by."
And there's a lot of pressure to get it right, he said, because of its cult favorite status.
"A lot of people talk about 'Step Brothers' because it's become, kind of this cult," he said. "Even though it was a big hit movie, it's gotten kind of this big cult status among people. It's really grown exponentially on video."
While Reilly is grateful for that success, it's also led to some strange encounters.
"It can be great and it can be weird. I remember I was standing in the airport, with my family, and I was standing there at this kiosk where water bottles and stuff were, and this girl slowly walks up next to me and I slowly become aware that she's getting closer and she goes, 'Do you like guacamole?'" he said. "What?! It's so off putting, and I'm like, 'What?! Uh, I mean, yeah, I do!' And she's like, 'No, from the movie,' and I'm like, 'Oh, oh yeah, right right. Yeah, yeah, you got me.'
The star also spoke to the rumors that had him joining the cast of "The Hunger Games" as Haymitch, a part that eventually went to Woody Harrelson.
"It was a total fake story is what happened," Reilly exclaimed. "I think some person in New York decided, I dunno, maybe saw my name on a list or something, but all of a sudden I had to like field these questions about a job I wasn't doing, didn't get. 'Wow, I get the worst of both worlds: I'm not in the movie, and I have to answer why I'm not in it.'"
Still, despite the confusion, he's happy for Harrelson. Not so much for the internet, though.
"Woody's great. He's my friend and I'm really happy for him," he said. "But this whole -- it's one of the few times I've been caught in this weird rumor mill moment. It was just so strange to see, wow, this one person just said it, and then everybody started reposted it and then it becomes this given thing that's true. It's like, wait, the first one was a lie!"
Calling all HuffPost superfans!
Sign up for membership to become a founding member and help shape HuffPost's next chapter