The first time Broadway producer and "Step" director Amanda Lipitz watched the Baltimore Leadership School for Young Women's (BLSYW) step team ― the Lethal Ladies, as they're called ― she realized she was witnessing something worth showcasing.
"It was what happens in a great musical," Lipitz told HuffPost during a recent phone conversation. "With every stomp, with every clap, with every beat, they were showing their hopes and their fears and their dreams. I knew that it was something special."
From there, Lipitz's debut documentary, "Step," was born.
The film, which is currently in theaters, premiered at Sundance to much acclaim. It won the U.S. Documentary Special Jury Award for Inspirational Filmmaking and even found itself in the middle of a studio bidding war, which, as Deadline noted, is rare for a documentary. Fox Searchlight ultimately paid upwards of $4 million for the rights to the movie.
The film focuses on three members of the step team ― Blessin Giraldo, Cori Grainger, and Tayla Solomon ― though it follows the whole team as they get ready for a big competition at Bowie State University while simultaneously preparing their college applications with the help of their new coach, Gari McIntyre (aka "Coach G") and guidance counselor extraordinaire Paula Dofat.
The three girls at the center of the film are members of the school's first graduating class, which means the pressure is on to win their step competition and get into college. With her camera, Lipitz captured all the emotions ― stress, excitement, nerves, confusion, anxiety ― these girls experienced as they worked toward their goals, both academic and artistic, leaving viewers to root for them. You want them to win. They have to win.
It was Giraldo, a natural-born star whose passion for the art of step shines through the screen, who actually sparked the idea for the film in the first place.
"I knew about the step team, but I had never seen them before and I didn't really know a lot about step," Lipitz said. "Blessin said to me, 'Next time you come to school with cameras, I want you to come film the step team ― you're gonna love us.'"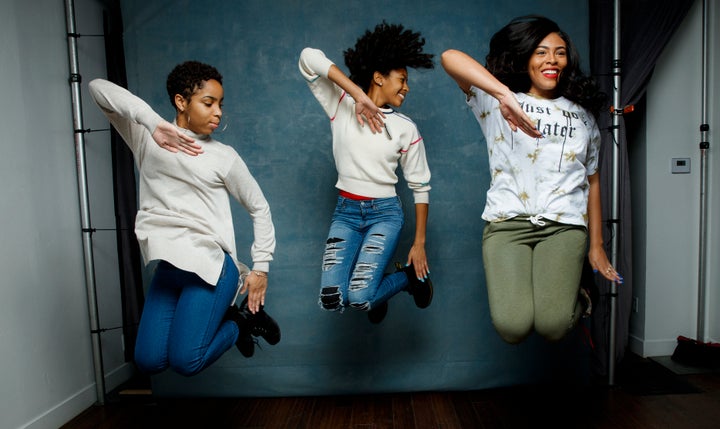 "She was committed to [the idea] that whatever happens, happens," Dofat, the guidance counselor, said to HuffPost of Lipitz. "Even if the girls had lost the competition, that's what was going to happen. Even if every girl didn't get into college, that was what was going to happen ― although that would never happen on my watch, but I'm just saying."
Seeing Lipitz roam through the hallways with her cameras wasn't a rare sight for the students featured in the film. Having shot promotional videos for the school, which her mother founded, the director was often in and out. Lipitz's familial connection to the BLSYW isn't stated in the doc, but as she told HuffPost, "it really wasn't about the school."
"Step" touches on important social issues like racial tensions in America and the Black Lives Matter movement. The film opens with footage of the 2015 Baltimore protests that followed the death of Freddie Gray, a 25-year-old black man who suffered a fatal injury while in police custody. The girls also incorporate the "Hands up, don't shoot" gesture into one of their routines. The film also shows the far-reaching effects poverty can have on a student's life: Lipitz filmed the girls at home, showing their families struggling to pay bills or even having their power cut.
The power of education, though, is one of the film's major themes. In order for the girls to stay on the step team, they need to maintain their grades. (Giraldo was kicked off the team for a year when her GPA slipped.) A major part of BLSYW's mission is to have a 100 percent college acceptance rate among its graduates, as it wants girls to have equal opportunities, despite their background or economic status.
"College should be an option for every person," Dofat, the guidance counselor, told HuffPost over the phone. "It's not necessarily every person's path, but it absolutely should be an option for every person in the United States."
Based on how Lipitz described her experiences with the Lethal Ladies, it's clear she's one of their biggest fans, as is Dofat, who would stop at nothing to make sure her students were accepted to college. At one point in the film, we see her break down in tears while advocating for Blessin in a meeting with reps from a special college program.
The girls also found a fan in none other than former first lady Michelle Obama.
"When I was editing, I had her picture up in the editing room. I had been doing my Broadway producer thing and working every connection possible to get the movie in front of her," Lipitz told HuffPost. "Then they invited us to participate in College Signing Day."
When Obama entered the room at this year's event, which took place in May, she had no idea the Lethal Ladies, who were set to perform, were in a movie.
"She walked in, we were all lined up and ready to go ― you can see the picture online of all of us standing there very formally ― and she hugged every single one of us. Every girl," Lipitz said.
The girls, Lipitz and Dofat introduced themselves as Obama went down the line. It wasn't until Nancy Utley, president of Fox Searchlight, noted, "I'm just the movie studio" that Obama realized the group was part of a film.
"She was like, 'You guys have a movie?' and they were like, Yeah!′ She was like, 'Oh my god! You're movie stars! I'm just excited I get to see you guys step!' And these girls, they are the epitome of black girl magic, and they're like, 'We'll step for you right now. You want us to step for you right now?'" Lipitz recalled.
Obama suggested the group take a photo first, but once they got the snap, the former First Lady encouraged them to perform. (Fittingly, they had a Michelle Obama–themed step routine.)
"She was like, 'All right, come on. Let's go!'" Lipitz said. "So we moved all the chairs away and the girls stepped for her. I was crying in the corner. I was hyperventilating. She hugged them all. They fell into her arms as soon as they were done. Then she watched the movie and she tweeted about it."
Knowing, then, that Obama had watched the film, Lipitz only had one thing on her mind ― did the former FLOTUS like it?
"I remember being on the phone with one of her people, and I was thanking him so much. And I was like, 'Can I just ask you a quick question?' He said, 'Sure.' I asked, 'Did she like it?' And he was like, 'Oh, my god! Yes! She loved it!'" Lipitz said, adding that she hadn't had any doubts that Obama enjoyed her film.
"But when you make a movie and you think about one person watching it, you really want to know what that one person thinks," she added.
"Step" is in select theaters now. You can buy tickets here.
Before You Go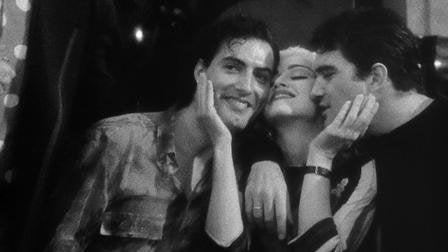 14 Music Documentaries Worth A Watch
Popular in the Community