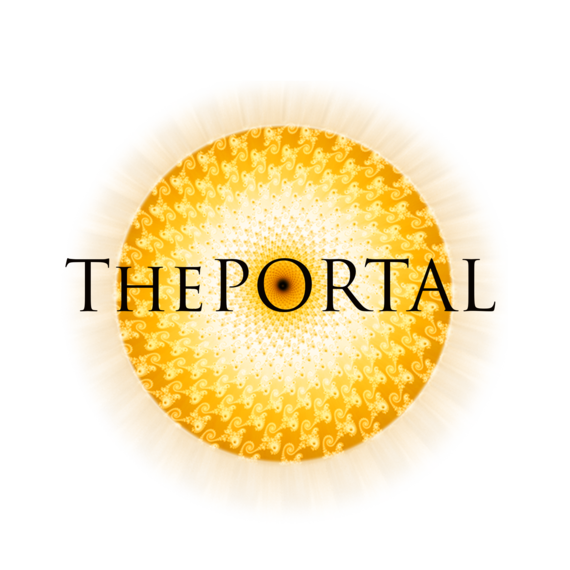 Theater has always found new ways in which to captivate and engage its audience. From the grandiose spectacle of Broadway to small one-acts tucked away in hip neighborhoods, the art of drama is not only thriving but also evolving. Musicals and rock operas have seen a myriad of genres for every type of music fan, however there is a new style of theater emerging for the counter-culture that will truly redefine theater.
The Portal, produced and directed by Luke Comer, is an innovative live performance that is part rock concert, part immersive theater and part cinema. "Generally it means that the show is not just happening on a stage but all around you," describes Comer. Inspired by world mythology, Burning Man, Pink Floyd and electronic music, The Portal follows the archetypal character Dante (Christopher Soren Kelly) on a transformative journey through the desert as he pursues a mysterious temptress called Beatrice (Zarah Mahler). On this odyssey, he experiences the "hero's journey," a paradigm which is reflective of such stories as Siddhartha, The Divine Comedy or the acid western cult-classic, El Topo.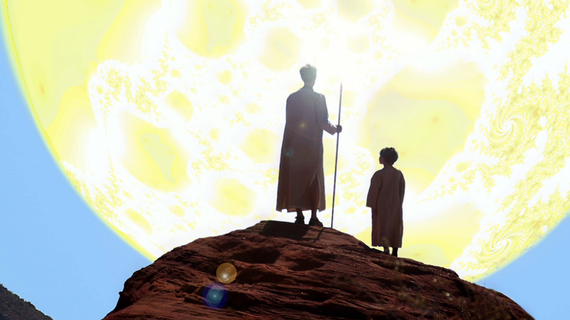 The initial conception was born from Luke Comer who wanted to create an immersive experience using rituals and mythology to convey the narrative. When his friend, guitarist and producer Tierro Lee, approached him with visions of animated fractals spiraling to his music, the proverbial wheels began to turn. Comer and Lee are not only friends, but also two of the three producers of Arise Music Festival in Loveland, Colorado which just celebrated its 4th annual event in early August. Their connection with Arise Festival plays a huge role in the aesthetics as well as the fan base of The Portal.
As Comer ceaselessly drafted the treatment and script, Lee continued writing music, until eventually Comer's blue print and Lee's compositions aligned into one singular vision. "Much of our music came out of the local band, Kan Nal, Tierro Lee and Gilly Gonzales," said Comer in an interview, "and some of our best musical ideas came from a couple of obscure brothers living in a yurt in the mountains holding jam sessions with acoustic instruments around open fires."
Following the music and script, Comer spent two weeks shooting the cinematic elements of The Portal in the deserts of Utah and the mountains of Colorado. After eight months in post-production, the crux of Comer's vision was complete and he began rehearsing live musicians and dancers for the first public incarnation. Beginning as an experimental art project for smaller audiences throughout Colorado and California, Luke Comer quickly realized the potential of what he had created: something one-of-a-kind.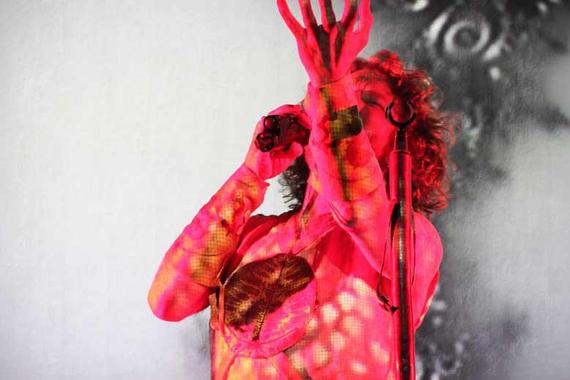 Conceived in Denver, Colorado, The Portal is an amalgamation of talented performers, musicians, designers, technicians and minds who are mostly, if not all, a part of the local community. While Comer initially utilized talent resources such as casting calls, agents, websites and rehearsals to no avail, he soon realized the wealth of talent that was embedded within his own community. He began assembling a team of talented actors, choreographers, dancers, technical artists, costume designers and many more, native to the Boulder and Denver community. "Although they may not be known commercially, ultimately, this has served the show well as our cast and crew do not want to let down their community and friends," Comer remarked.
Luke Comer is not only reshaping the art of performance theater, but also how it is produced. One of the most unique aspects of The Portal is the development of what he calls the "trance theory." The inter-connected tapestry he has woven between performer and audience, he continues to weave behind the velvet curtains. Comer explains:
In many cases, multi-media is chaotic because it's not coordinated and synchronized. Lights do one thing, projection another, performers another and in that case I find it hard on the senses. Not wanting that, I asked myself early on: 'how will I synchronize all these different mediums together, so they feel like they are acting in unison, like they are dancing together?'

So I developed 'trance theory' -- that is, having the whole show, and its various mediums, operate according to repeating patterns that are slowly morphing along the way while also building in momentum and dramatics. Two of the foundations of the show, our music and fractals, already conformed to trance theory, and through lots of intricate and hard work, both in art and technology, we got the other mediums to follow this same pattern. In some senses, this show is one beautiful, multi-media dance.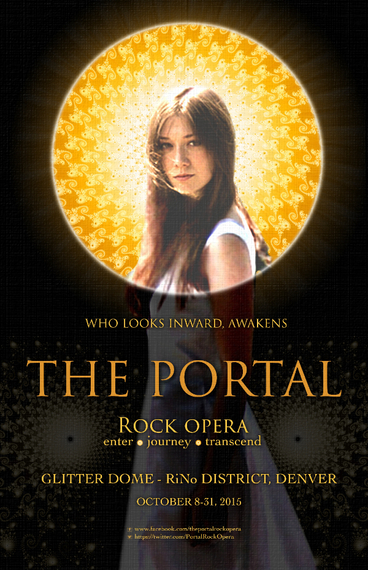 The Portal promises to be one of the most unusual and innovative live performance experiences in the world of theater to date, and because of that, it is not necessarily considered a universal show. The intention is to encourage the audience to not only be spectators but also participants. The Portal is just that, a gateway through which visitors may enter, if they so choose, purge their demons, embrace the mystery and emerge feeling revitalized and empowered.
"More than anything, we appear to attract people who are adventuresome, curious, artistic, expressive, alternative -- personality types, that is, instead of demographics," responded Comer when I asked him about The Portal's target audience. For those who do not seek a cathartic experience when indulging in performance art, they may also simply enjoy the visual and aural pleasures designed by Luke Comer and Tierro Lee. "While lots of entertainment could be described, analogously, to junk food, The Portal is healthy food, both delicious and nutritious," stated Comer. "It's both entertaining and good for the spirit." Though not for everybody, The Portal is for anybody who chooses to step through its gateway with an open mind and a free spirit.
The Portal will be premiering on October 9th and running until October 31st at the Glitter Dome in Denver, Colorado.
From Luke (the creative director): Have you ever wanted to leave your world behind? Here is a glimpse into the strange, wild and beautiful world of The Portal.

Posted by The Portal on Monday, March 7, 2011
Calling all HuffPost superfans!
Sign up for membership to become a founding member and help shape HuffPost's next chapter