But while accepting the award on Monday, Curry summed up his journey by calling it the "ultimate paradox of a story." He doesn't just take long shots. For most of his career, he was a long shot.
In his house growing up, Curry had an NBA legend, Dell Curry, to call dad.
"You would think that my future was set base on that fact," Curry said, adding that it couldn't have been further from the truth.
"You would think there were no hurdles or obstacles that I had to overcome," he said, pausing to take a breath.
Curry said no one came banging on his door, but that "everything happens for a reason."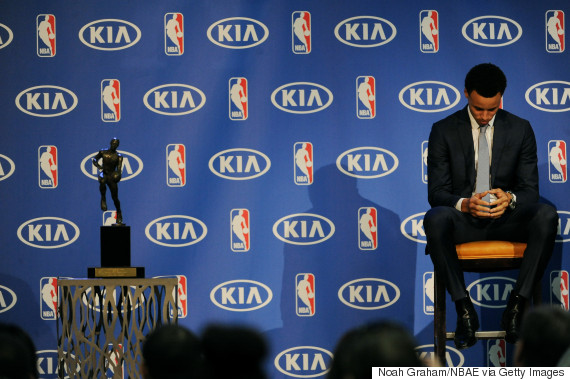 In fact, if someone had been looking into the future from 2006, the year Curry entered college, they probably would have felt the opposite. Go all the back to those days, and it is clear Curry fought against all odds to win today's MVP.
It's more than just "started from the bottom now he's here" -- Curry wasn't even rated as a high school recruit. Forget the bottom of the list, Curry wasn't even on it.
This season, which has felt like an ongoing conversation focused on Curry's achievements, is a sharp departure from the narrative Curry faced when entering college.
While Curry grew up following his dad's own NBA career, many colleges and basketball programs looked the other way by the time it came to begin his own path. Most notably, Virginia Tech, where Steph's dad played and where the younger Curry wanted to make his start, could only offer a walk-on position with the team his freshman year. Instead, Curry attended Charlotte's Davidson College to play for head coach Bob McKillop.
In a statement on Monday following the announcement of Curry being named MVP, then-Hokies head coach Seth Greenberg called Curry an "amazing player" and wanted to "clarify some confusion on his recruitment."
"We scouted him in high school and recognized his potential, but were didn't have an available scholarship for him to play his freshman season due to several early commitments," Greenberg said, adding that Curry was offered a four-year scholarship with plans to red shirt his freshman year.
Nevertheless, the doubters were starting to look foolish, as Curry set a rookie record during his 2006-2007 freshman year with 122 three-point shots.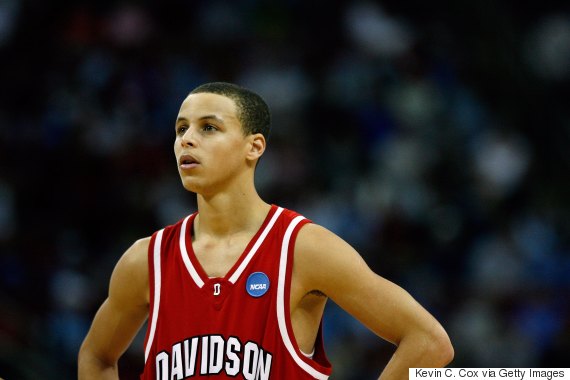 By his sophomore season in 2008, Curry finally became a presence on the national stage. He set another 3-point record and brought the Davidson Wildcats within one game of the Final Four, losing to Kansas, who would go on to win the national title that year. He became "America's golden boy," as Michael Kruse wrote ahead of Curry's junior season:
In the spring, he was on Charlie Rose on PBS, The Early Show on CBS, and Late Night with Conan O'Brien on NBC, and he was a finalist for the Wooden Award for the national player of the year. In the summer, he went to the ESPYs as a candidate for breakout athlete of the year, was written about on ESPN.com, on CBSSports.com, on SI.com, and in the Observer, and was invited to the elite camps of NBA superstars like Chris Paul and LeBron James.

Fast forward to the 2009 NBA Draft, when Curry, widely expected to be a first-round pick, was selected No. 7 overall by the Warriors.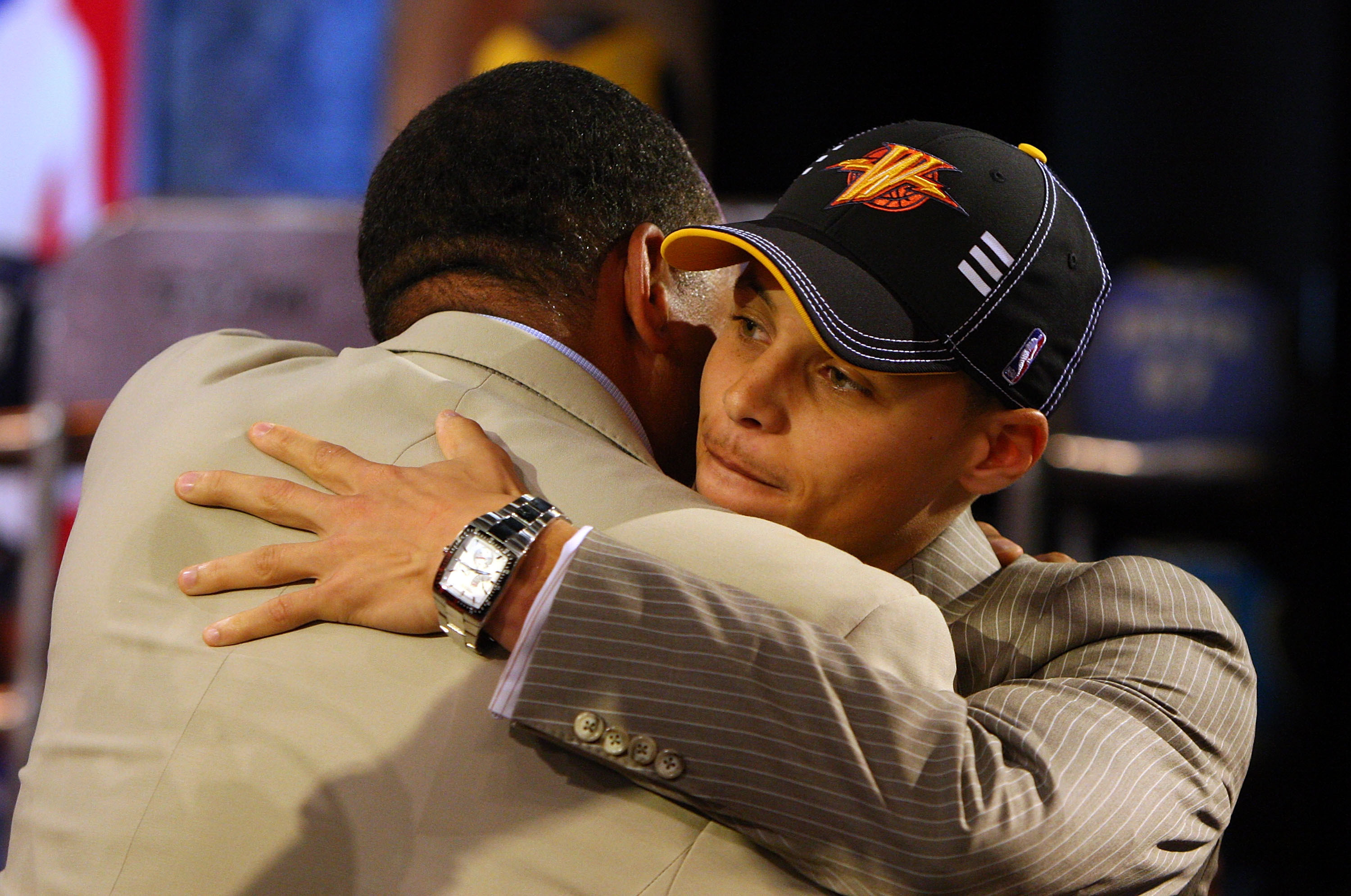 Curry at the 2009 NBA Draft.
While still not a draft pick to scoff at, it does make Curry the lowest draft pick to win the NBA MVP since 13th overall pick Kobe Bryant won in 2008. But Bryant was a high school recruit when he entered the league, something that still made league executives nervous in the mid-1990s.
In fact, for the past six years, the award has been won by either Kevin Durant (a No. 2 overall pick), Derrick Rose (No. 1) or LeBron James (No. 1). James, Durant and Rose also enjoyed top positions on high school recruitment rankings, with first, second and third national rankings, respectively, on Rivals.com, where they were all also given five-star ratings.
Furthermore, Rose, James and Durant each earned Rookie of the Year. Curry was runner-up to the 2009-2010 NBA MVP, Tyreke Evans.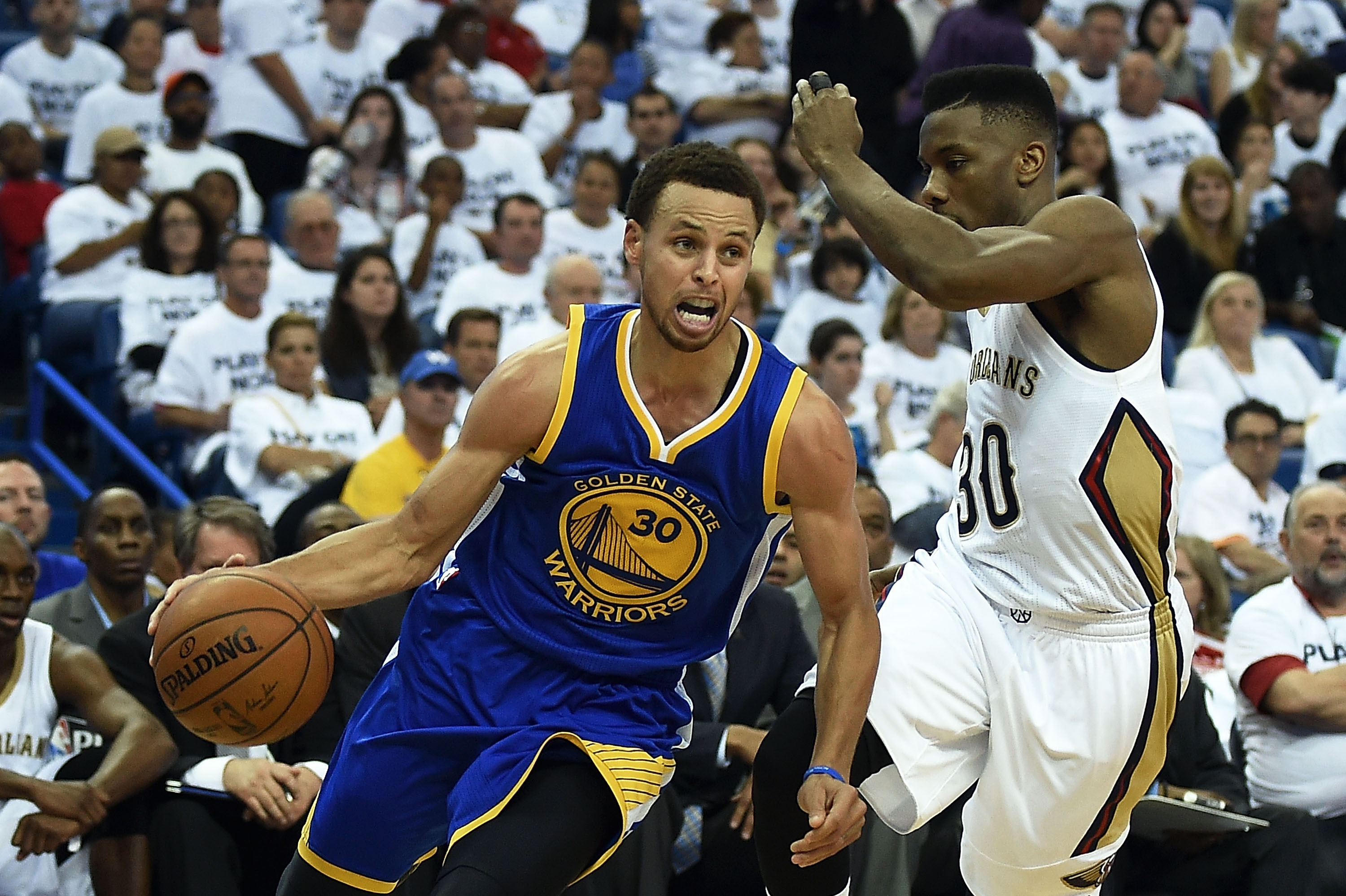 Curry playing during the first round of the 2015 NBA Playoffs.
Two other major names thrown around for this year's MVP, James Harden and Anthony Davis were also top high school recruits. Only Russell Westbrook could claim the same status as the unranked, underrated Curry.
You can point to other NBA legends, Steve Nash, a two-time MVP winner went unrecruited by colleges. Even His Airness, Michael Jordan, was dropped from his high school team, as the story goes.
Question asked and answered, many, many times.
This story has been updated to include a statement from Seth Greenberg.
REAL LIFE. REAL NEWS. REAL VOICES.
Help us tell more of the stories that matter from voices that too often remain unheard.