Stephan Feck probably didn't plan on finishing last in the men's 3-meter springboard diving preliminaries, but he most certainly did not plan on his dive becoming an Internet viral sensation, earning the title of "Worst Olympic Dive."
Feck's embarrassing performance at the Aquatics Centre will likely go down as one of the worst flops of the 2012 London Olympics.
The German competitor's dive seemed like it had solid momentum when Feck first catapulted off the springboard. However, the athlete's hand soon slipped from his thigh, causing him to lose his tuck and land smack on his back in a devastating, backward bellyflop.
Feck failed to qualify, finishing dead last with a score of 133.80. This score put him 167.65 points behind the second-to-last diver. The dive, a forward 3 1/2 somersault and his second of the round, garnered nothing but zeroes from the judges.
"So what the Feck happened?" SB Nation's Ryan Hudson asked. "Quite simply, he performed one of the worst dives ever in Olympic competition... but made himself forever Internet famous."
Headlines did not spare the athlete, either.
Feck was probably quite sore after his major mishap. Australian rookie Ethan Warren told the Sydney Morning Herald that a fumbled dive can leave some bruises. "It depends how you hit the water, really," he told SMH. "You get this big sort of burning, stinging sensation. A bit of bruising, some blood vessels can pop, but overall that's sport."
Nevertheless, Feck did earn Internet fame -- and some pity.
"We thought this unorthodox attempt was a charming way to break the monotony of seeing every dive performed to perfection. Alas, this whimsy was lost on the judges," wrote Yahoo! Sports writer Greg Wyshynski. "But hey, in the end, the dude still made the Olympics. He probably doesn't give a Feck ..."
Related
Before You Go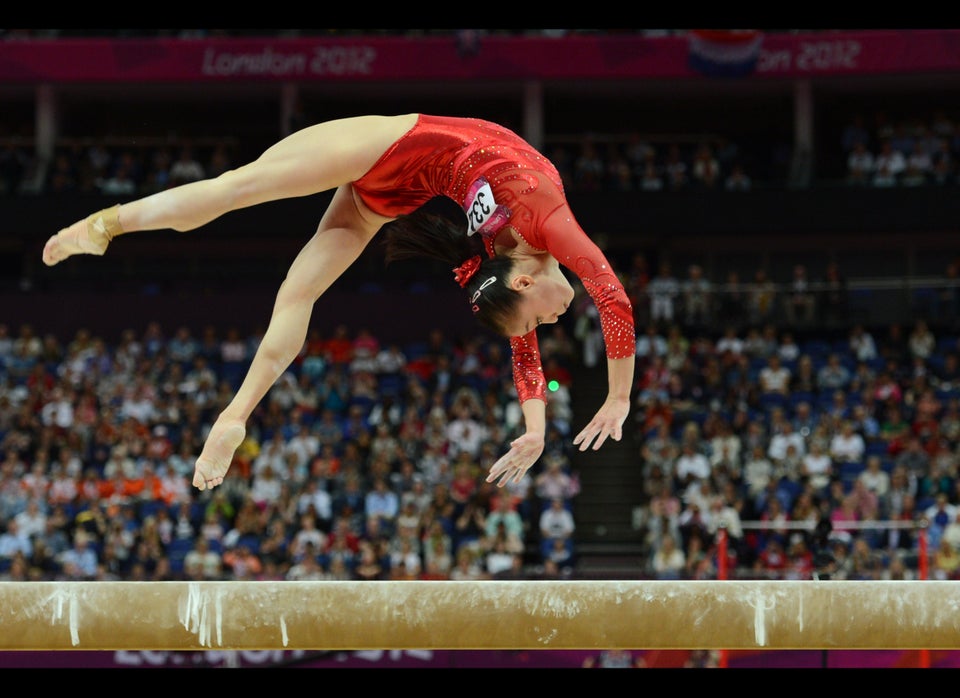 PHOTOS: Olympics Day 11, 08/07/12
Popular in the Community