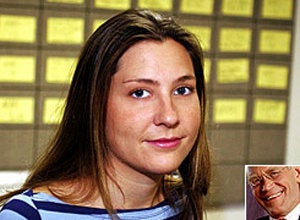 Stephanie Birkitt has been identified as a former lover and one of the women involved in the David Letterman extortion plot. A source tells People there is another former staffer who was a lover as well.
Birkitt, Letterman's former assistant who has made several appearances on the "Late Show," lived with alleged blackmailer Robert "Joe" Halderman, who allegedly "was in possession of Birkitt's diary, correspondence and photos -- which he says incriminated Letterman," according to TMZ.
Sources tell TMZ that Letterman and Birkitt had a sexual relationship that ended before 2003, when his son Harry was born.
Sources tell RadarOnline.com that "Birkitt and Letterman slept together for a period of time before he married his girlfriend Regina had their son Harry" and that Birkitt is reportedly "mortified Halderman is using her fling with Letterman to blackmail her boss."
So who is Stephanie Birkitt?
After a job as producer, Birkitt applied to be Letterman's assistant.
"I heard there was a job in Dave's office opening up and I applied, because I didn't think I was much of a news hound, as it was a little too serious for my personality," she told the New Hampshire Union Leader in 2004.
Aside from being incredibly funny and personable he is generous, kind, and is great fun to play catch with. I really couldn't ask for a more fun work environment. Dave is truly the greatest boss I could ever have.
Birkitt would often appear on the "Late Show" — sometimes as a character, "Vicki." She became well-known for her reports from the Winter Olympics in 2002 and 2006 and her "Jaywalking"-style polls of people on Manhattan's streets. She also interviewed "Survivor" castoffs and appeared in the "CBS Mailbag" segment of the show.
Videos of Birkitt's appearances on the show below:
[Birkitt appears at 3:30]
[Birkitt appears at 1:00]
A then-Access Hollywood producer saw Birkett and Letterman together at the Emmys years ago, being normal.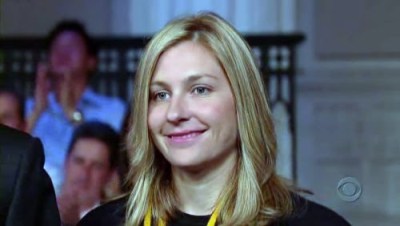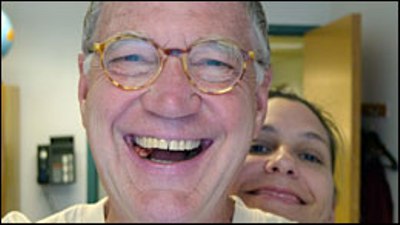 Popular in the Community