"Our house was always a little messy and chaotic," artist Stephanie Calvert explained. "Both my parents worked full time, and it was common to see scattered toys and art projects. It wasn't until we moved to the schoolhouse that I really noticed how much stuff we had started collecting."
"Messy" and "chaotic" are the polite enough terms we often attach to homes of obsessive collectors. And, more drastically, to the living spaces of individuals prone to hoarding. Calvert's parents fit not-so-neatly into one or both of these categories, having hoarded belongings in a refurbished schoolhouse in Colorado since the artist was 11 years old.
"I didn't know what the term 'hoarding' meant, much less understand the reasons why people hoard," she said in an email exchange with The Huffington Post, recounting how, after two deaths in the family, her mother began taking in truckloads of stuff from loved ones' estates, holding onto their objects as a way of keeping those people alive. "I didn't have the desire or the language to talk to people about it, so I internalized a lot. I felt like a freak."
It's only recently -- years after Calvert lived in her family's isolated home without traditional plumbing, comprehensive electricity or garbage pick-up services -- that she began transforming the remnants of her childhood living with hoarders into a sculptural project, dubbed "Shame to Pride."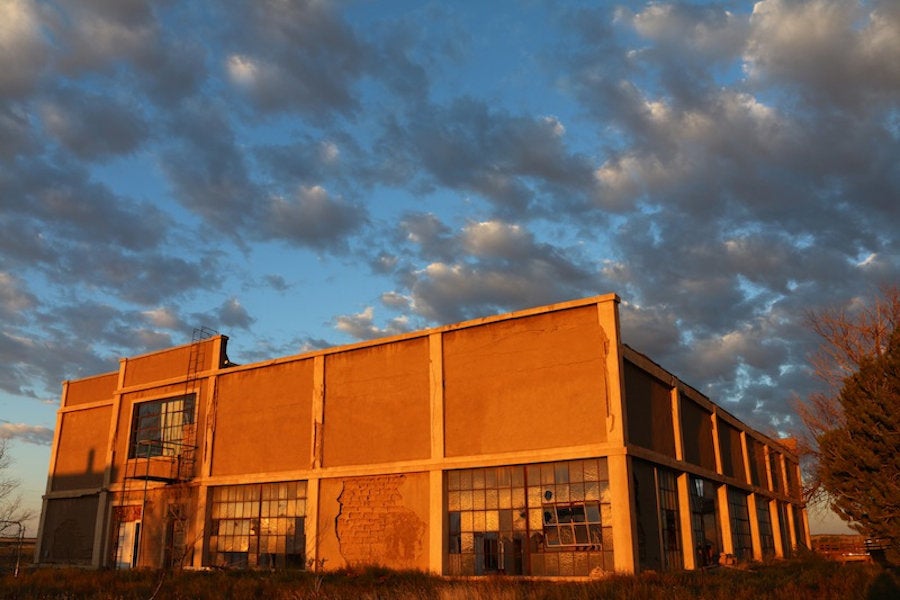 Calvert returned to the Colorado town of Thatcher last year, shortly after her mother suffered brain damage from a bicycle accident. By then, her parents had relocated to the nearby town of Trinidad, but Calvert found herself traveling back and forth from the old schoolhouse to her mother's side, exploring the artifacts of a past she thought she'd left behind.
"It was an emotional trip to begin with," she recounted. "The doctors told us [my mother] was probably going to die. I was confronted with a lot of emotions and thoughts -- some of them triggered by the accident, but many of them surfacing after decades. It was a revelation to me that I was still holding onto a lot of negative emotions and that I have a limited time on this earth with even less time with my family."
In an effort to deal with unresolved aspects of her history, and "come to a place of peace," she embarked upon a two-month stay at the schoolhouse. Working there without cell phone or Internet access, she turned the detritus of her past into stunning multimedia tributes, from works on paper to three-dimensional installations. "I was overdue to explore this part of my life, and I realized making art from the objects there would be a powerful transformational rite," she said. "I was also excited by the idea of living in the schoolhouse and using the space as my parents intended -- as an artist's retreat."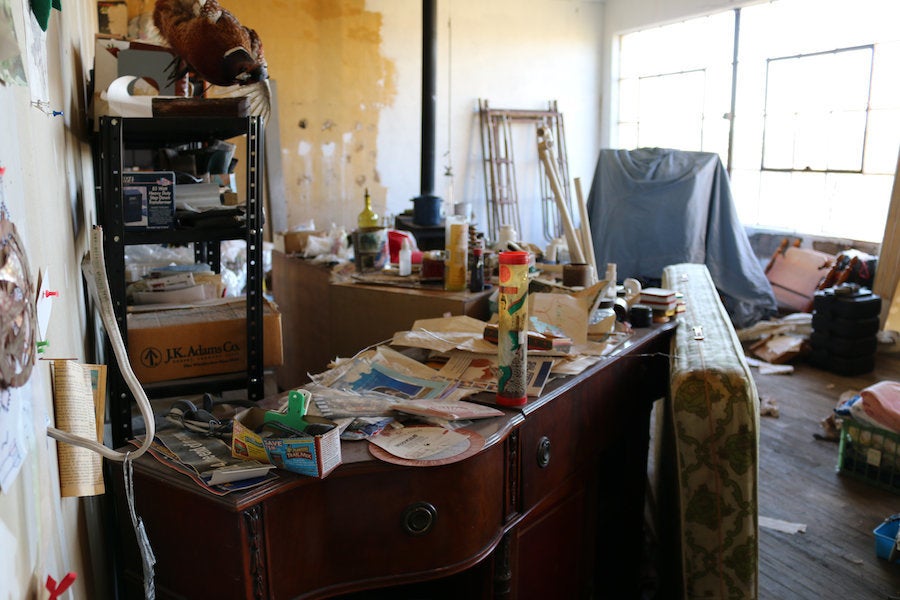 Her father, she notes, has been incredibly supportive of the project. While Calvert has helped her dad take care of her mom's everyday health needs, he has helped Calvert bring supplies out of the house and clear space for her to work. He's even shared her project and campaign with people. "It seems like he is in a place now where he is ready to let go of some of these physical objects as well as the past, and he acknowledges that it was a challenging environment for us kids," she said. "Taking care of my mom is a full-time job that requires a lot of mental and emotional strength, and I see my dad wanting to make his life easier by having less stuff to think about."
It's harder to say how Calvert's mother is reacting to the project, largely because the damage to her brain has affected the way she processes memories. "She often thinks it's a different year or place and isn't grounded in reality," Calvert explained. "But the times when my dad or I explain what I'm doing, she says she's glad someone is using the stuff. She has always told me that she's proud of me and that she thinks I'm talented and should pursue making art if it brings me joy."
Calvert is still unsure of whether her mother would have considered herself to be a hoarder.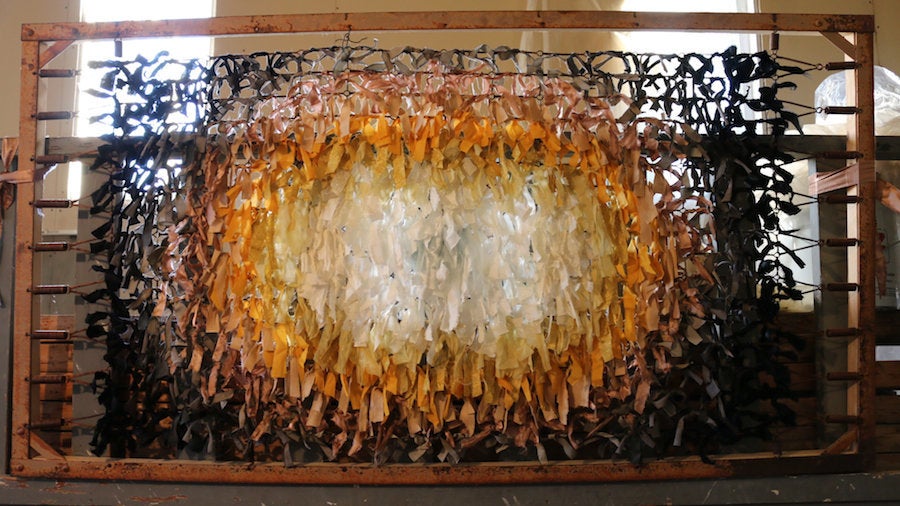 Calvert's newly created objects are collage-like in their appearance, crafted from broken ornaments and old mirrors, scraps of wood and old papers. One work is titled "1000 Prayers For My Mother," made from gold, orange and white fabric strips, while another bears the name "Value in Decay." An Indiegogo campaign outlines Calvert's hopes to present the diverse array of art in a solo show in her new home, New York City.
On the role art can play helping individuals cope with trauma, she concluded:
"Well, everyone's artistic process is different, but art has been invaluable for me as a healing tool ... Art gives us a space to explore and forge news ways of thinking. If you allow yourself to work creatively with a difficult past, it not only gives you a different perspective on that past, but can also create peace, acceptance and love where it didn't seem possible before."
See a collection of Stephanie Calvert's "Shame to Pride" project here: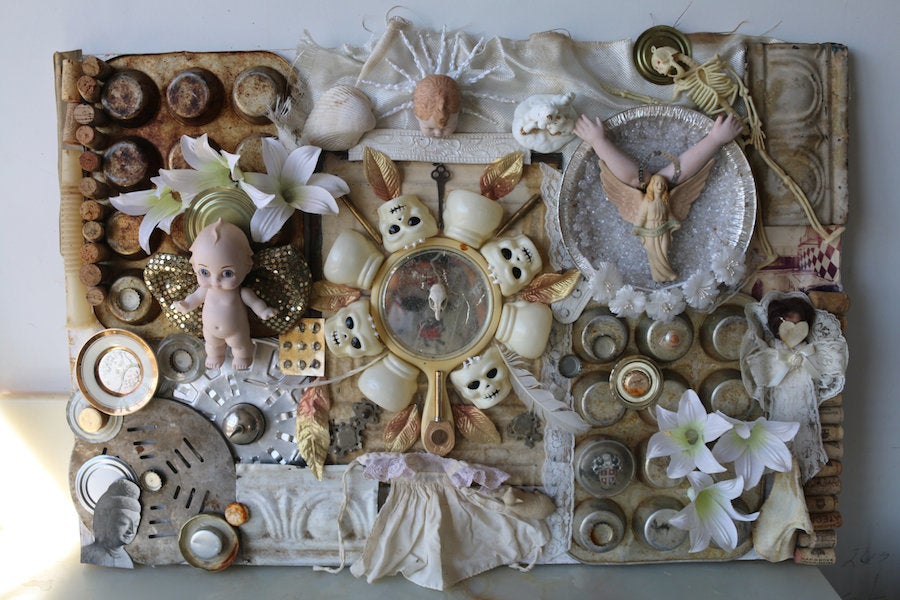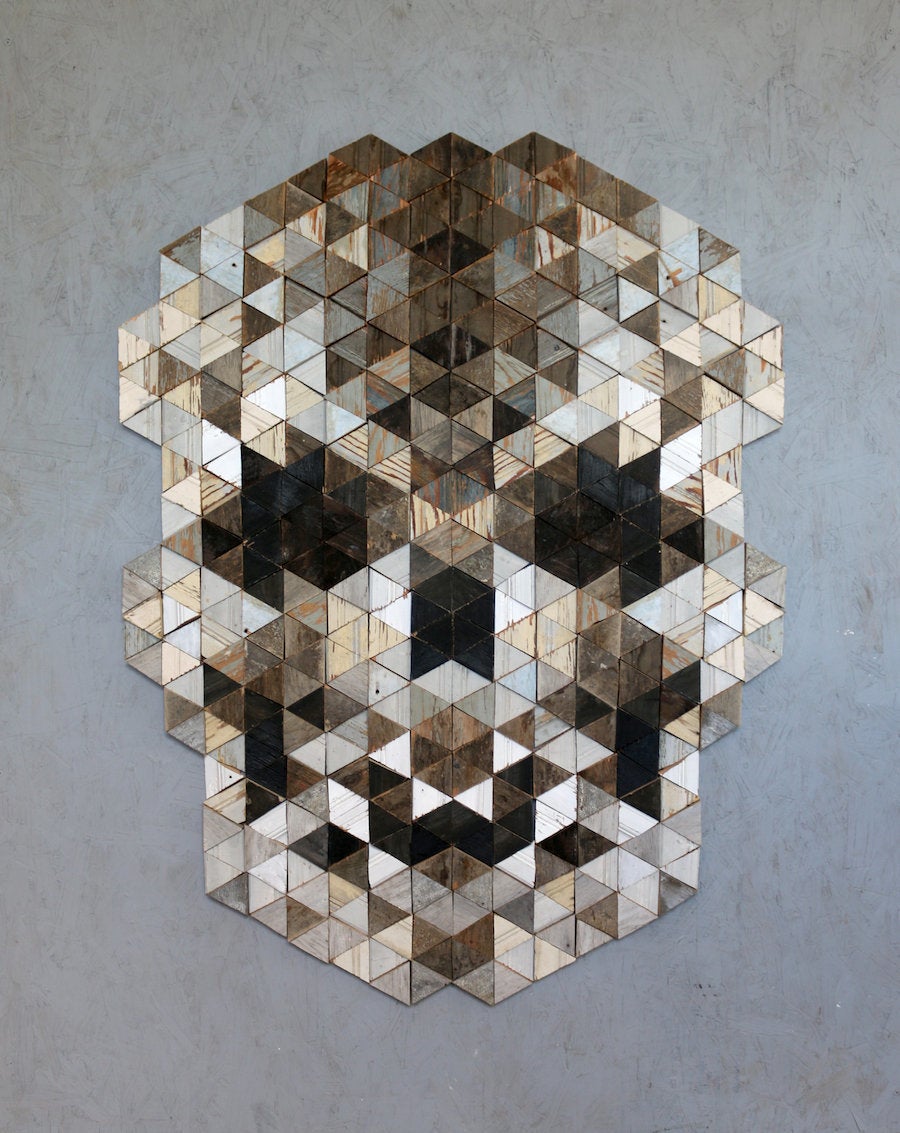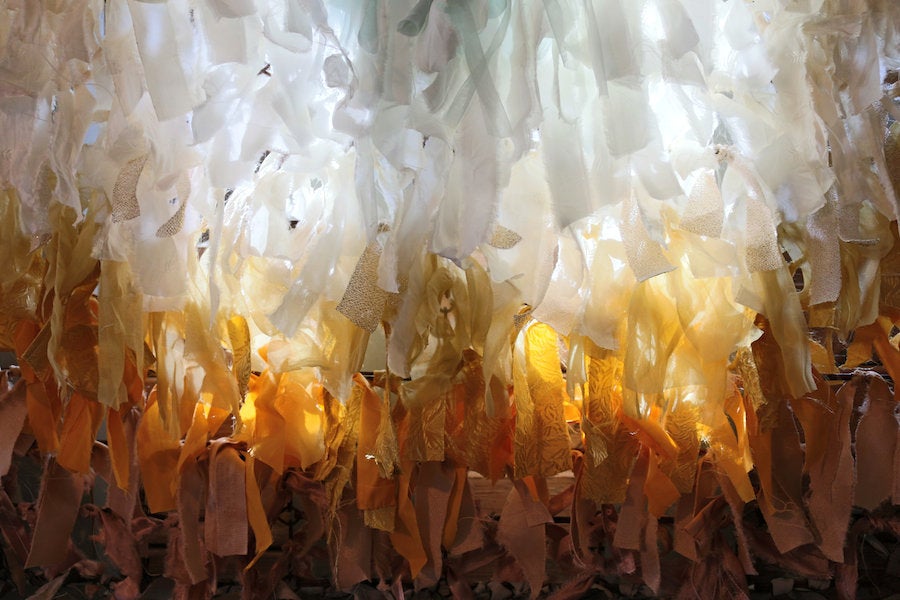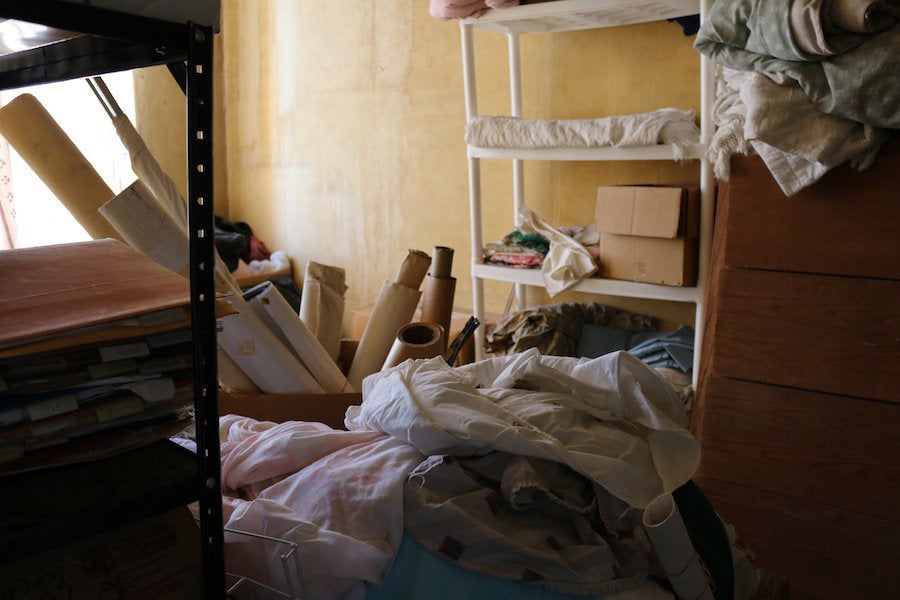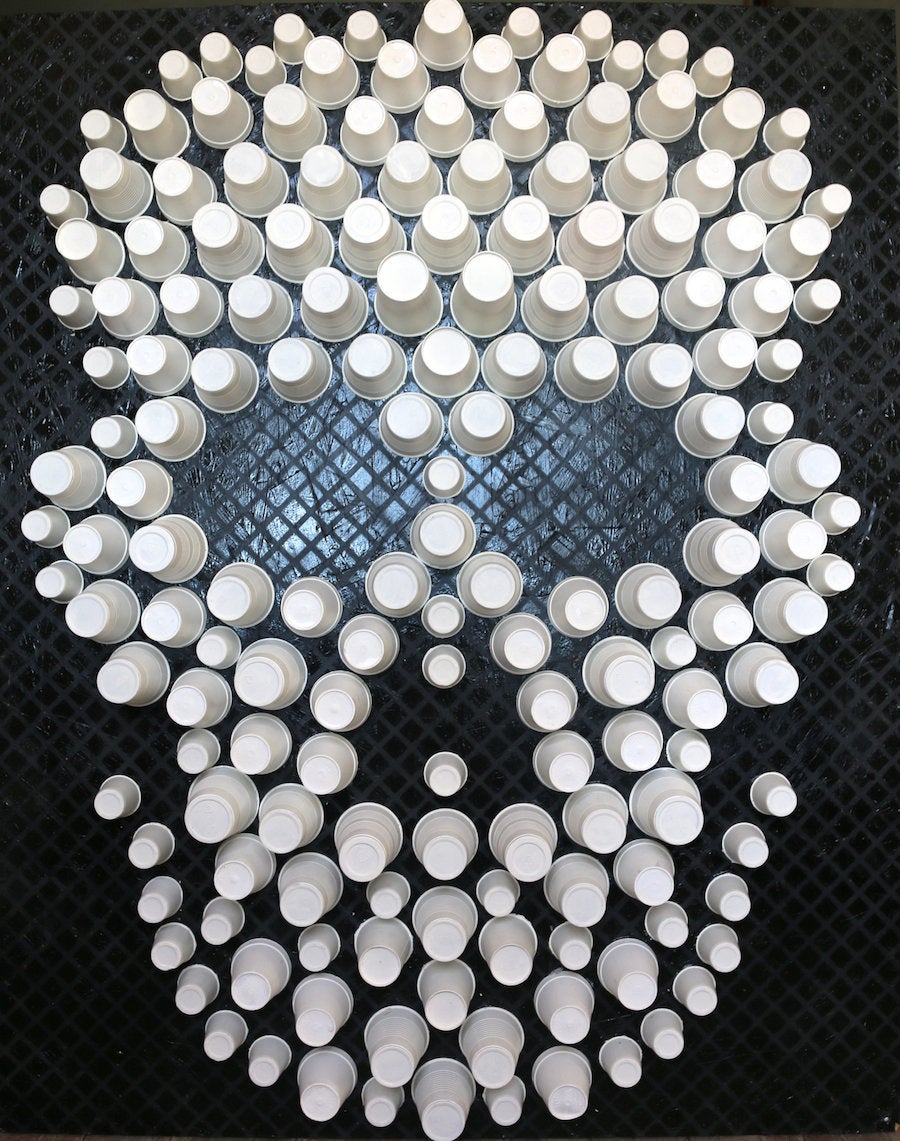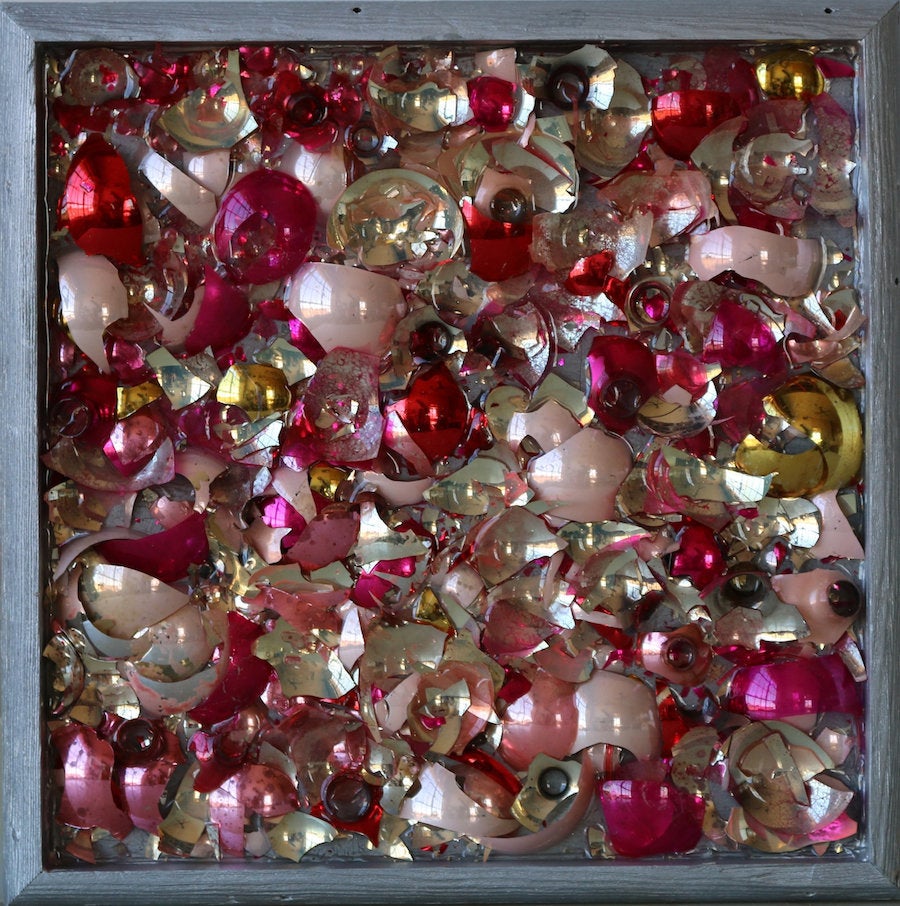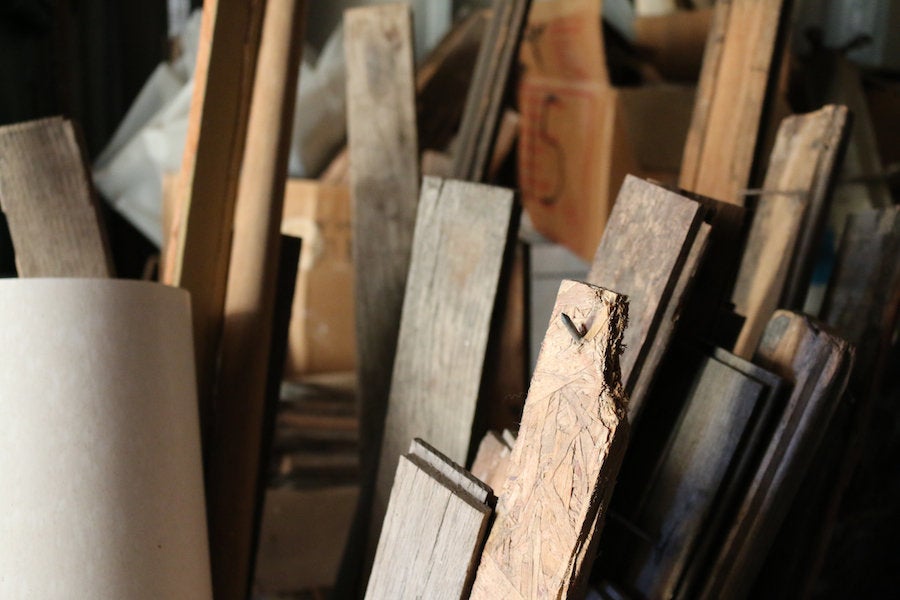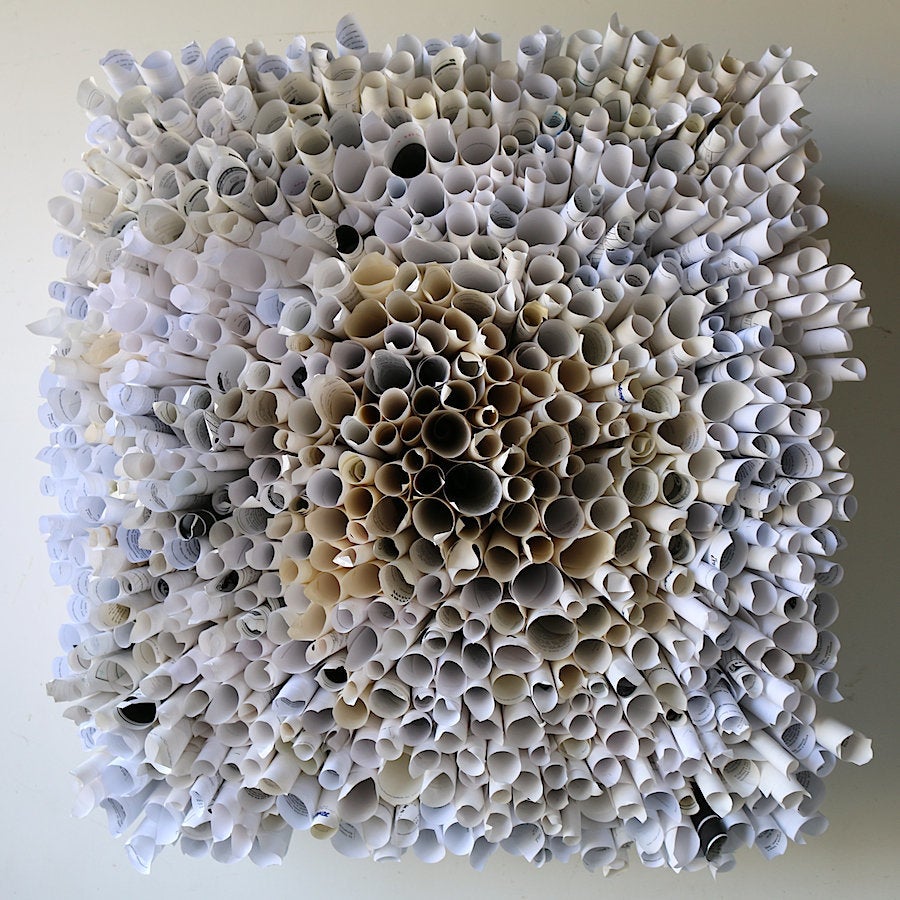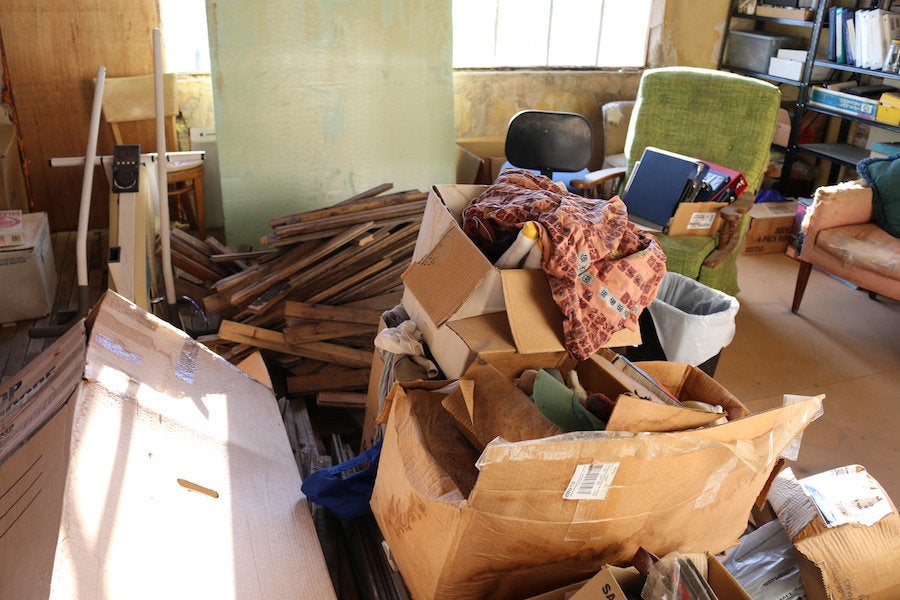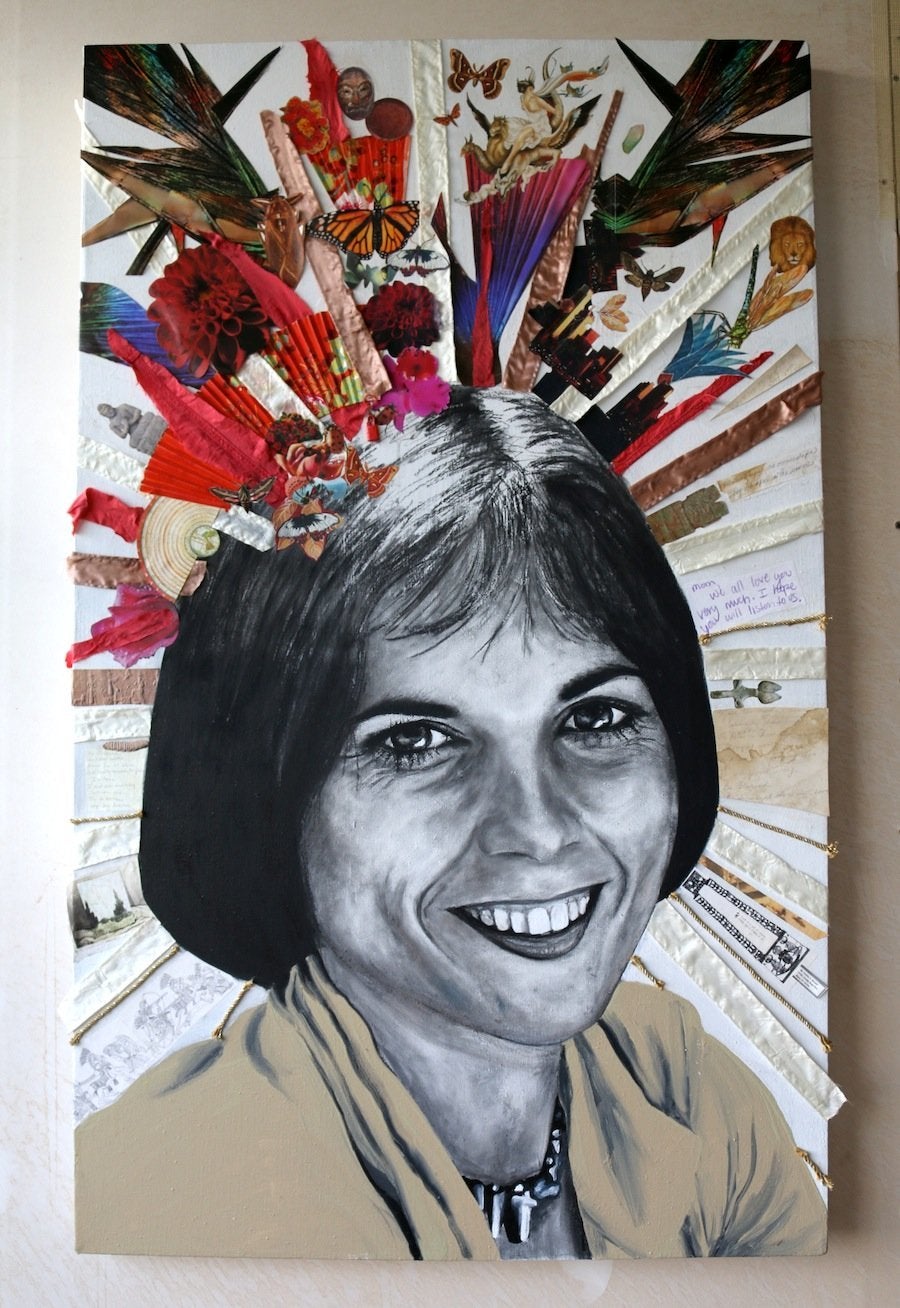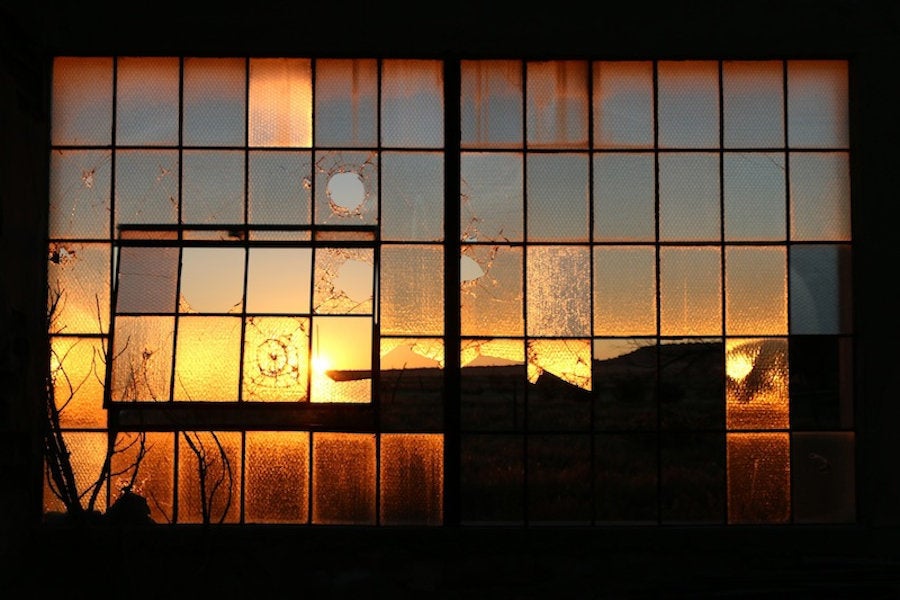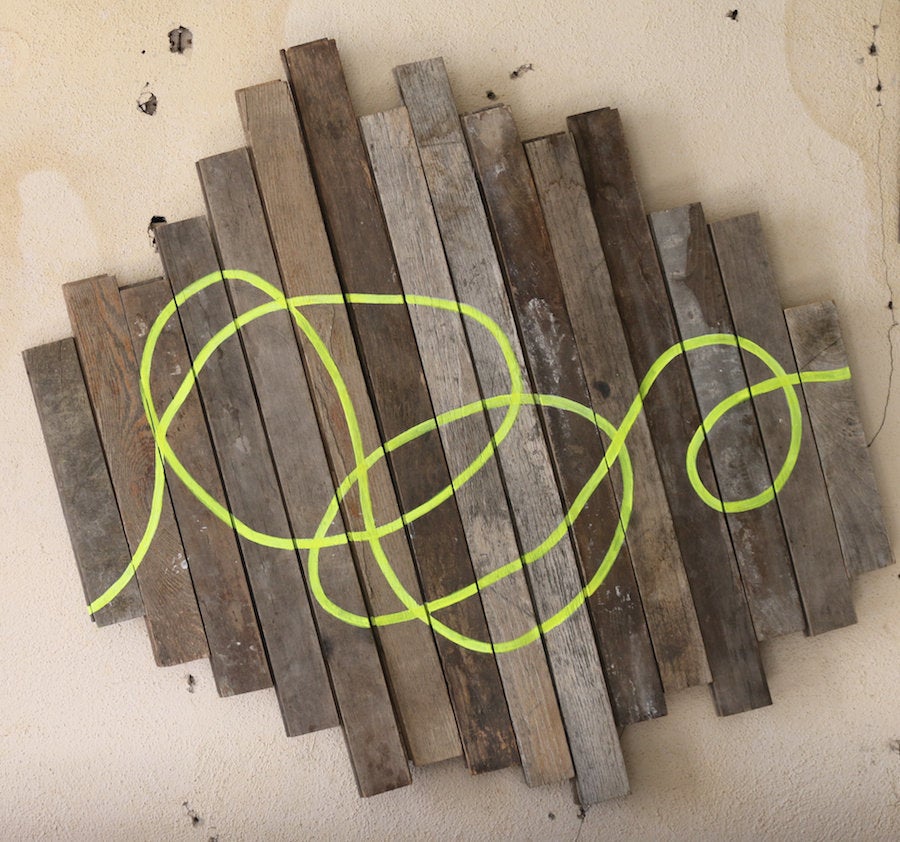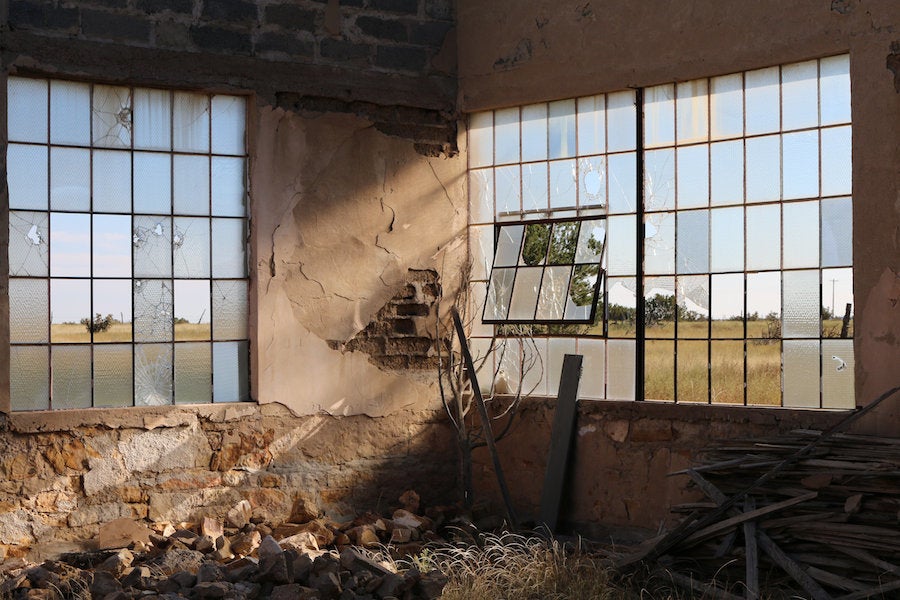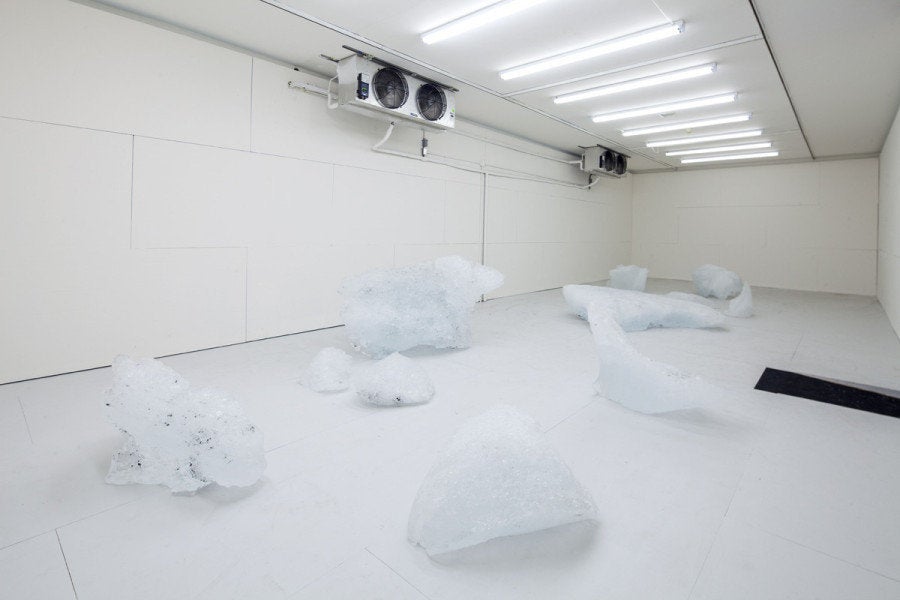 Green Artists Making Climate Change A Priority
Popular in the Community