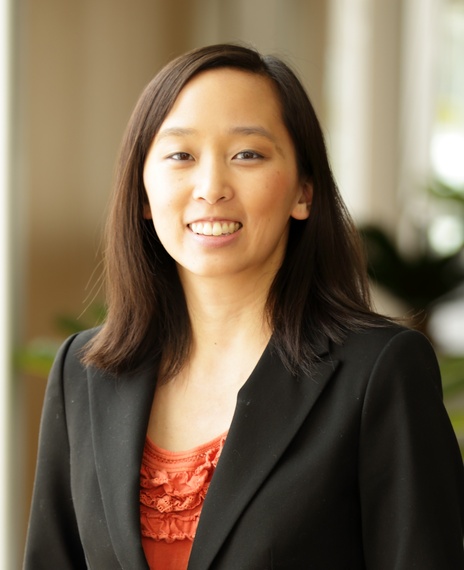 If you haven't already heard, Stephanie Chang is running for Michigan State Representative in Detroit - District 6. Stephanie is a recent graduate of the Ford School of Public Policy and the School of Social Work at the University of Michigan - Ann Arbor. She has worked as a community organizer in Detroit for around a decade on various civil rights issues, such as affirmative action, voting rights, and reforms to Michigan's criminal justice system. She is a founding member of the James and Grace Lee Boggs School, which is a community-based and place-based elementary school on Detroit's east side. She was personally asked to run by State Representative Rashida Tlaib, who is term-limited. Stephanie says,
When asked to consider running, I realized that I could make an even bigger impact for our communities by serving in public office. My husband Sean and I plan to raise our family right here in Detroit. I want to work toward a Detroit and Michigan for my future children that includes quality education for all students, safe streets, a fairer criminal justice system, and a safety net that gives everyone the chance to thrive.
Since her campaign's inception, Stephanie has worked relentlessly to fundraise and engage in voter outreach via door-knocking, phone banking and event organizing. Her passion for community-based work and social justice is evident in how she runs her campaign. She engages one-on-one with residents at their doorstep and on the phone to make personal connections with voters. Stephanie listens to residents voice their opinions about what they want from their representative, what they value in community, and how they want to see community building and social change happen in their neighborhood. Her strong interpersonal skills enable her to strongly connect, relate and empathize with residents throughout the district.

Stephanie held a neighborhood barbeque on Saturday, June 7th to continue the relationship-building she has begun with voters in District 6. She believes the best way to be a public servant is to build long-lasting relationships with community members, listen to their ideas, interests, values, and needs, and create spaces and forums for community participation and voice in the political process. As a public policy advocate and social worker, she approaches politics and campaigning from a community-based framework; she uses a strengths-based organizing approach to value the gifts, resources, and perspectives of the community. With her background in community work, she will be able to leverage participatory and democratic processes to amplify residents' voices and solidify social change outcomes that have been identified and initiated by the community. Stephanie views the position of State Representative as an exciting opportunity to combine community organizing and policy work to facilitate and effect positive change in District 6.
Community-based practice, asset-based community organizing, and social justice underpin Stephanie's campaign. As a result, staff and participants of the campaign engage and follow-up with residents on a personal basis to thoroughly address the inquires and concerns of voters. Mallika Roy, campaign field director, states,
We've spoken with so many residents who feel that candidates arrive at their door to campaign for their vote rather than be accessible when they really need help getting things done. Based on Stephanie's conversations with residents at the doors and on the phones, our campaign staff has reported dangerous vacant homes to the city, brought attention to specific streetlights which have been off for months, connected voters with home repair grants and housing assistance, and have followed up on countless other resident concerns. Stephanie expects her staff to follow up with every resident that we have the resources to assist even as a candidate, so I have great faith that as a State Representative she will raise the bar in Lansing in terms of what we should expect from our public servants.
The political arena needs more people like Stephanie - public servants who engage in participatory processes that center and amplify the voices, strengths, and needs of residents. Recently, Stephanie reached her goal of knocking on every single door in District 6 herself. Before August 5th, she will do it again. Her belief in participatory democracy and social justice is unwavering. We need her in office.
REAL LIFE. REAL NEWS. REAL VOICES.
Help us tell more of the stories that matter from voices that too often remain unheard.