All Stephanie Ellingson-Buchanan and her sister-in-law Mary Davis wanted to do last week was cool off at their local pool with their six kids.
But the way the staff treated the Minnesota moms when they attempted to breastfeed their children has sparked a local protest movement in the city of Mora.
The two moms were wading in the shallow end of a public pool at the Mora Aquatic Center when Buchanan's 3-month-old son became hungry.
"There's not really a choice sometimes, so I was wearing a one-piece swimsuit, slipped my strap down and just fed him," Ellingson-Buchanan told Minneapolis station WCCO.
Shortly after she was finished, another guest approached the two moms and admonished Ellingson-Buchanan for publicly breastfeeding her child.
"A patron came up, a lady at the pool, and told me that I needed to cover up because her sons were swimming," Ellingson-Buchanan said.
Then she says a staff member asked the moms to cover up or go to the locker area.
The women refused, something that was in their legal right. Minnesota law states a mother "may breast-feed in any location, public or private, where the mother and child are otherwise authorized to be, irrespective of whether the nipple of the mother's breast is uncovered during or incidental to the breast-feeding."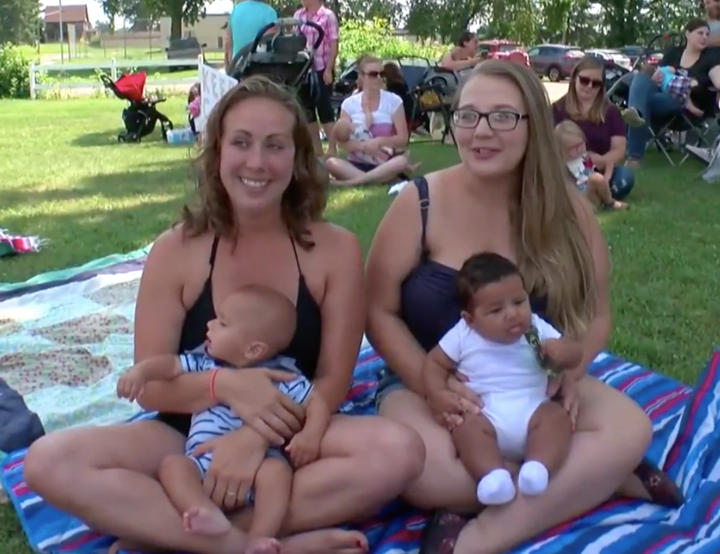 But even though the law was on the moms' side, pool employees weren't.
"I informed [the employee] that Minnesota state law protects us to breastfeed anywhere we need to," Ellingson-Buchanan told Minneapolis station KARE. But when she kept nursing, the staff called the police to the aquatic center.
The officer told her that someone had complained about her breastfeeding at the pool and asked her to leave the premises, according to the parenting website Cafe Mom.
The officer conceded that state law allows her to feed her child anywhere, but he said the establishment had the right to ask Ellingson-Buchanan to leave if she refused to be more discreet.
"He made sure to reiterate a couple of times that they were going to ask us to leave," Ellingson-Buchanan told the website.
She and Davis did leave with their kids, but Ellingson-Buchanan decided to tell her story on a Facebook post that has since gone viral.
Ellingson-Buchanan also enlisted the help of Minnesota Breastfeeding Moms, a closed Facebook group with more than 8,000 members.
"A lot of breastfeeding mothers in the state had been outraged about how we had been treated," she told Cafe Mom. "And so from there two nurse-ins were actually set up."
More than 60 people showed up outside of the Mora Aquatic Center on Saturday to protest how the pool handles breastfeeding mothers.
"We just went and peacefully demonstrated what our rights are. It was amazing for a small-town event, Ellingson-Buchanan said. "We had a lot of support from fathers and just men in general, surprisingly. I expect that kind of support from nursing moms, but for it to come from all different people means that we had grandmas and grandpas there. We had dads and all of their children."
The city released a statement about the incident, claiming the moms' unwillingness to leave the pool "created an untenable situation":
"The City of Mora and Mora Aquatic Center (MAC) strive to create an environment comfortable for all. While we always have supported nursing mothers, the situation inside of the kiddy pool made many patrons uncomfortable.

"Our staff politely asked them to be more discrete (sic) or relocate to another area at the MAC. When they did not, it created an untenable situation and our public safety team was brought in to assist the MAC staff. Neither women were asked to leave the facility.

"We apologize to Ms. Ellingson-Buchanan and Ms. Davis if they were offended by how they were treated. Although we cannot anticipate all possible scenarios, City policies and procedures will be reviewed and revised as deemed necessary."
Ellingson-Buchanan is now planning a second nurse-in on Aug. 11, but she says she doesn't understand why there's a breastfeeding backlash in the first place.
"To me it's a natural thing. To feel shame over that or humiliated, I don't really know why people feel the need to do that," she told Cafe Mom.
Related
Before You Go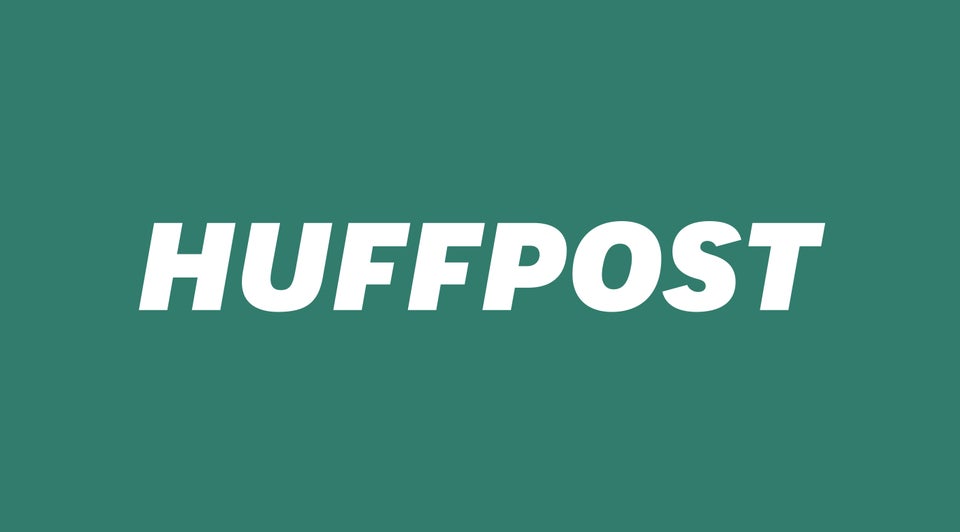 19 Breastfeeding Moms Multitasking