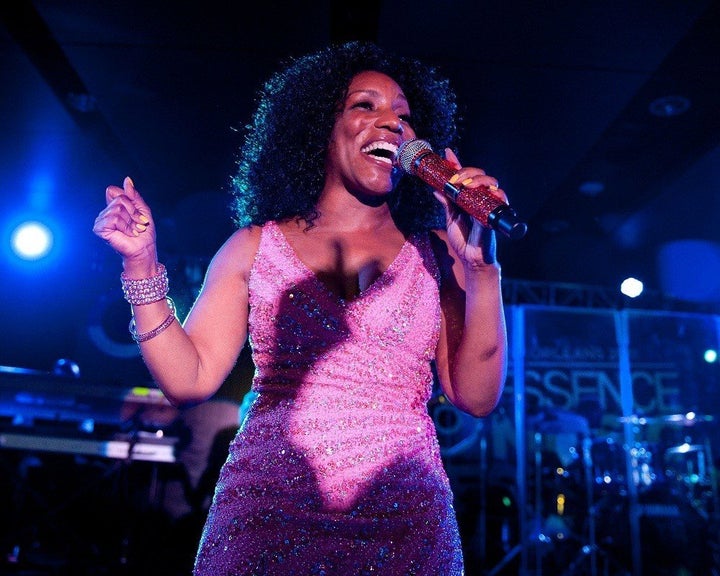 Since its debut in 2008, TV One's hour-long music series, "Unsung," has been one of the network's crown jewels, covering the sometimes tragic careers of an array of celebrated music acts such as Teddy Pendergrass, DeBarge, Teena Marie, Melba Moore, Alexander O'Neal, Minnie Ripperton and Phyllis Hyman. Earlier this year the NAACP Image Award-winning series earned its highest rated, most successful season to date as it started airing in 27 percent more homes via various cable carriers.
The Brooklyn-bred songstress, who catapulted to the top of music charts in the 1980s and rubbed shoulders with the likes of Michael Jackson and Pendergrass after acclaimed stints on Broadway in "The Wiz" and "Maggie Flynn," seems to have a story that's ripe for "Unsung," which is often considered "the black version of 'Behind The Music' -- VH1's longtime biographical series." But according to the sometimes reclusive Mills, the retrospective show is just not her cup of tea.
"I don't like that show," the Grammy Award winner revealed in a recent interview with The Huffington Post. "They have approached me quite a few times, but I [won't] do that show."
"I've always been very private and at 55 I don't want to open up my life to that," the "Never Knew Love Like This Before" belter continued. "They've done Angela Winbush and they even wanted me to say something about her on that show, and I love Angela, we're sisters. But I had to tell her, 'I don't want to do that.' ... I'm not that girl."
Winbush, who wrote Mills' 1985 chart-topper "I've Learned To Respect (The Power of Love)," made great fodder for "Unsung" with her revelations of domestic abuse, a nasty split with her longtime recording partner and a bout with ovarian cancer.
Mills, who herself has endured three failed marriages and is the single mother of a child with special needs, has no interest in being that forthcoming with her own story. "I don't want to get on these shows and open my life up; I don't think it's anyone's business."
The show's co-executive producer Mark Rowland of A. Smith & Co. Productions believes that the key to success of each episode is to profile amazing artists to create an "archival legacy."
"The show has managed to take a place of pride and honor in the community," Rowland stated in a 2011 interview with AOL BlackVoices. "There is a real sense of responsibility to keep it to that standard for us and to exceed it. We take our jobs very seriously. These are wonderful musical artists so there is fun involved, but we are excited to tell this ongoing story."
Although the series highlights the business and personal struggles that kept each artist from achieving commercial success, Mills doesn't feel that her career has gone unnoticed.
"I just think that it's not for me," she furthered. "Let me sing, let me do my concerts, let me do music."
On the other side of it, most of the acts featured on the show have met tragic fates (destitution, drug abuse, death). Mills, who still is a major concert draw (she's a headliner of New York City's Blue Note Music Festival next month), can't seem to fathom the thought of being considered in such company.
"I don't feel unsung," the pint-sized diva continued. "I feel like I've had a wonderful career. I've done wonderful things and met so many wonderful different people. So I don't feel like I'm unsung at all."
The upcoming season of "Unsung" will include Angela Bofill, Kool Moe Dee, The Marvellettes and the late Gerald Levert.
"They even called my agent and tried to offer me some kind of tour if I did the show, and I was like, 'I can't do it,'" she said. "It [goes against] everything that I believe in."