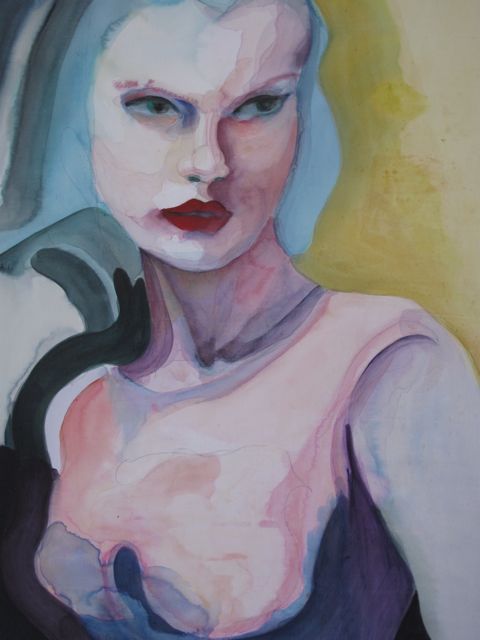 When Los Angeles painter Stephanie Pryor stepped away from abstraction, she took a gamble with her career. After experiencing success as an abstract painter, with solo shows in LA, Milan and New York, she acted on instinct and began experimenting with the figurative. She pushed forward in this direction despite criticism from members of the LA art world. She has since flourished as a painter fluent in both the abstract and depictive. Currently, she prepares to unveil Domina, a new series and her second solo show focusing on the representation of the female form. In this series, she has graduated to working on a larger scale, reflecting confidence in her new style. That said, it's important to remember that, with Pryor, figurative doesn't mean traditional portraiture. Pryor's ethereal creatures glow with green or bright red skin and blue hair, occupying an eerie space between the beautiful and grotesque. For Pryor, who studied with Lari Pittman at UCLA, abstraction is undeniably part of her figurative work. In that way, her work is akin to the Nabis and European Fauves, who were more interested in flat spaces and saturated colors than narratives or accurate depictions of nature. Pryor's paintings look like delicate watercolors but the magic of her technique involves meticulously applying multiple layers of ultra-thin acrylic paint. The result is work that looks fragile but is ultimately stronger and more tenacious that it appears. I recently had the pleasure of stopping by her studio and I'm thrilled to have this visit debut my new column.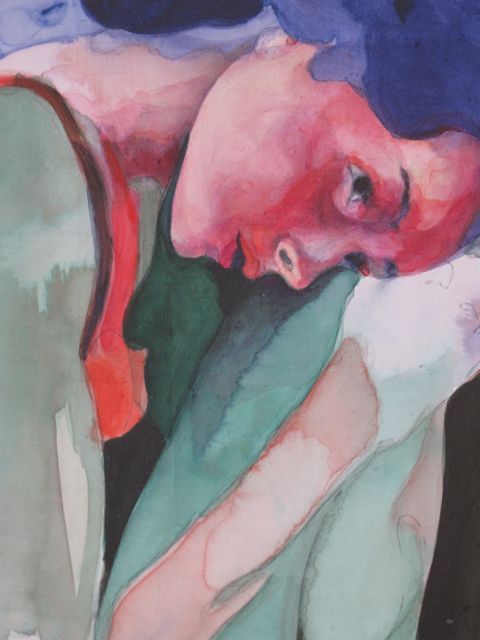 Yasmine Mohseni: How would you describe your style?
Stephanie Pryor: I'm on the line between the figurative and the abstract. With this series, the figure is the anchor point of the composition.
What's the new series about? Who are these women you're painting?
I can talk about my work but there is mystery to it. These women are imagined -- pulled from magazines, film, real life; they don't represent a particular woman. I am interested in capturing both repulsion and seduction.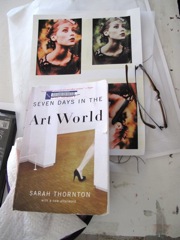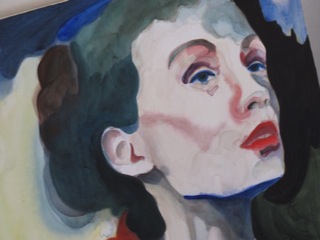 How do you begin a piece?
It all starts with drawing. Lari Pittman taught us to think about asset or liability in our work. I think about the integrity of drawing.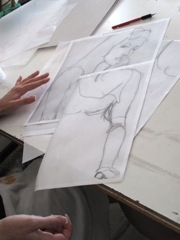 Which artists, living or dead, most inspire you?
I am very interested in history, in particular Venetian Old Masters like Tintoretto, Giorgione, Titian. And artists from the 1890s like Toulouse Lautrec. I love Klimt's drawings. I'm also influenced by Elizabeth Peyton, Peter Doig, Marlene Dumas, Daniel Richter, Tomma Abts, Robert Henri and Ridley Howard. Horst Janssen, a German painter who is not very well known in America. Also, Nigel Cooke and Friedrich Kunath - both at Blum & Poe.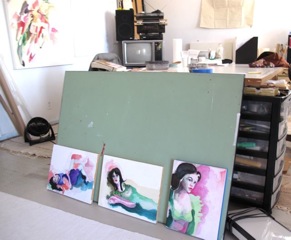 Yasmine Mohseni is a regular contributor to The Art Newspaper, a London-based arts monthly.
Popular in the Community