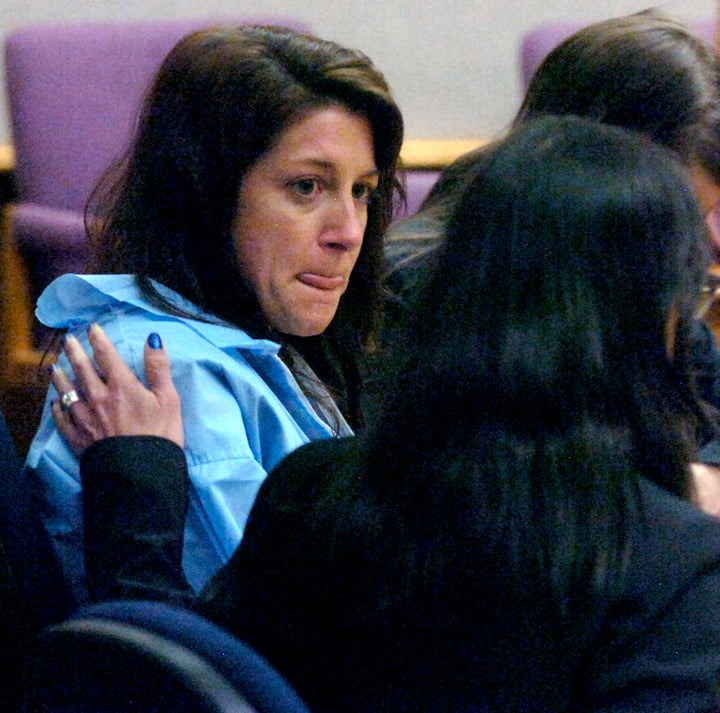 Stephanie Rochester, a 35-year-old Superior, Colo. mother accused of smothering her 6-month-old son because she believed he had autism, will not face first-degree murder and child abuse charges, The Denver Post reports.
Stan Garnett, Boulder County District Attorney, says that he does not think prosecutors would be able to prove that she was sane at the time of the 2010 killing.
Rochester had pleaded not guilty by reason of insanity, Fox31 reports, and her mental health had been evaluated by two separate doctors. However, last month prosecutors had asked the Colorado Supreme Court to consider allowing a third evaluation from their own medical expert, but the court blocked the additional review.
According to The Daily Camera, Stephanie Rochester has been found not guilty by reason of insanity, Wednesday. The decision was made after more than an hour of testimony from a psychiatrist that said Rochester saw her son as an "alien, toxic, contaminated being." The psychiatrist also told the Boulder County district judge that Rochester suffered from major depression with psychotic symptoms.
Rochester will be committed to the state mental health hospital until she is determined not to be a danger to herself or others.
According to the arrest warrant, Rochester told police that she thought her 6-month-old son, Rylan Rochester, "was showing signs of autism" so she attempted to suffocate him with a plastic bag before putting blankets over his head the night before he died, 7News reports.
The affidavit went on to state that Rochester wanted to kill herself, but did not want to "burden her husband with a baby inflicted with autism." For two years Rochester worked as a counselor at the Children's Hospital and had worked with autistic children.
Rochester told detectives that she thought having an autistic child would emotionally and financially "ruin" her life, according to The Daily Camera.
Attorneys on both the prosecution and defense will now present Rochester's insanity evidence to a judge to see if she should be committed to the state mental hospital.
WATCH [via 9News] report when Rochester was first set to appear in court in 2010:
Popular in the Community