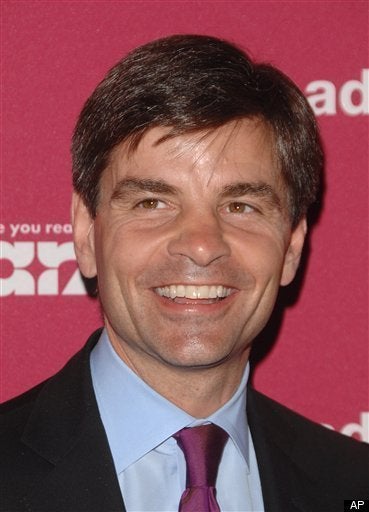 ABC News' George Stephanopoulos is defending his decision to ask President Barack Obama to respond to Sarah Palin's criticism of his nuclear non-proliferation policy, after several observers questioned the point of bringing the former Alaska Governor into the discussion.
On Thursday, the Good Morning America host, during an exclusive sit-down in Prague, pushed the president on Palin's insistence that his proposal to limit the use and supply of nuclear weapons was something "no other administration would do" and was tantamount to a child not retaliating after being punched in the face. Obama said he had "no response."
"Because last I checked," he added, "Sarah Palin's not much of an expert on nuclear issues."
The exchange was notable not only because of the dismissive tone of the president's response but also because the question seemed out of place for a weighty discussion on nuclear weapons policy. Why would Stephanopoulos treat Palin as some form of policy expert?
"In effect," wrote Steven Benen of The Washington Monthly, "the 'GMA' host was saying, "Some conspicuously unintelligent right-wing media personality said something stupid about a subject she knows nothing about. Mr. President, how do you respond?"
In an email to HuffPost, Stephanopoulos defended his decision to ask Obama about Palin.
"Whatever Steve thinks of Sarah Palin," he wrote, "she's a former VP candidate -- and potential challenger to President Obama -- with a strong following in the GOP. She made a pointed critique of a new Presidential policy. By asking the President for his response, I was doing my job."
To the extent that Palin is a leading figure in the Republican Party, her remarks are worth covering. (Rudy Giuliani, who also has no discernible expertise in nuclear proliferation policy, has also criticized Obama on this front -- but his criticism, perhaps owing to his lesser stature, wasn't brought up in the interview).
That said, it would be delusional to dismiss the likelihood that Palin was brought into the discussion in large part because a spat between her and the president would so clearly grab viewer attention. Indeed, Obama's reply to the 2008 vice presidential candidate has so far received the preponderance of the coverage.

Related
Popular in the Community