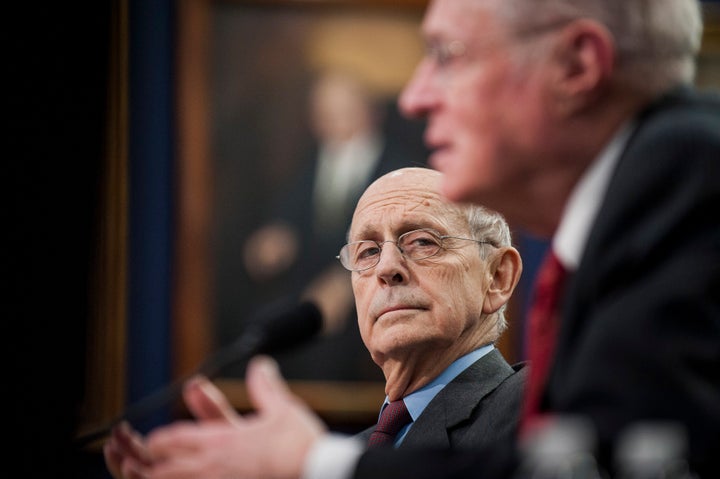 Supreme Court Justice Stephen Breyer has no plans to step down from the bench anytime soon.
The 77-year-old member of the court's liberal wing discussed his life, legacy and eventual retirement in an interview with CBS's Jan Crawford published Sunday.
"Do you think about retiring?" Crawford asked.
"Sure," Breyer responded.
"And are you going to any time soon?" she added.
"I will eventually!" he said.
Breyer dismissed the argument made by some liberals urging both him and his fellow Supreme Court justice Ruth Bader Ginsburg to step down so President Barack Obama can nominate a like-minded successor before his second term is over.
"We saw this with Justice Ginsburg. So many people are saying, 'Why don't you just step down so President Obama can nominate your replacement?' But Justices don't really think that way, do they?" Crawford said.
"It's not really our job," Breyer answered. "Your job is to treat administrations not as political entities, that you favor some politician or you disfavor another politician. You try that for 21 years. And then you see that whatever instincts you might have had coming to the bench for one political or the other political side diminish."
Read the entire Q&A with Breyer here.
Popular in the Community